Former U.S. Senator and Vietnam War veteran Max Cleland '64 Passes Away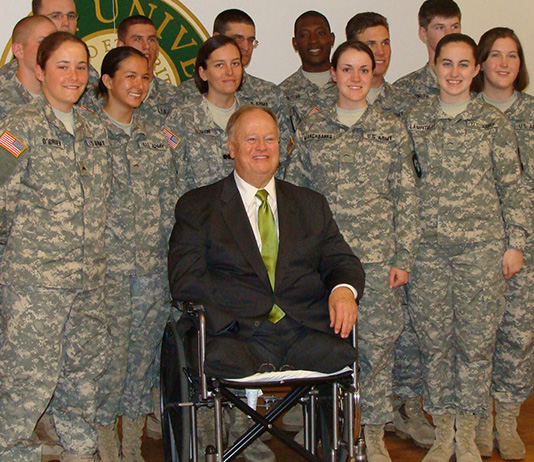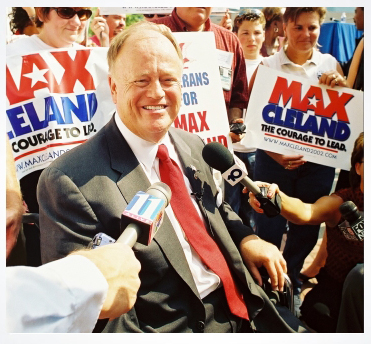 Max Cleland '64, a multiple award recipient for combat valor and former U.S. senator, passed away Nov. 9. He was 79.
Cleland studied history at Stetson. Through ROTC, he was commissioned as a second lieutenant in the Army upon graduation. Later, his heroics during the Vietnam War left him as a triple amputee. Initially, he became the Georgia state senate's youngest-ever member at 28 in 1970. Then, he served as head of the U.S. Department of Veterans Affairs. Eventually, he won a term in the U.S. Senate, representing Georgia from 1997-2003.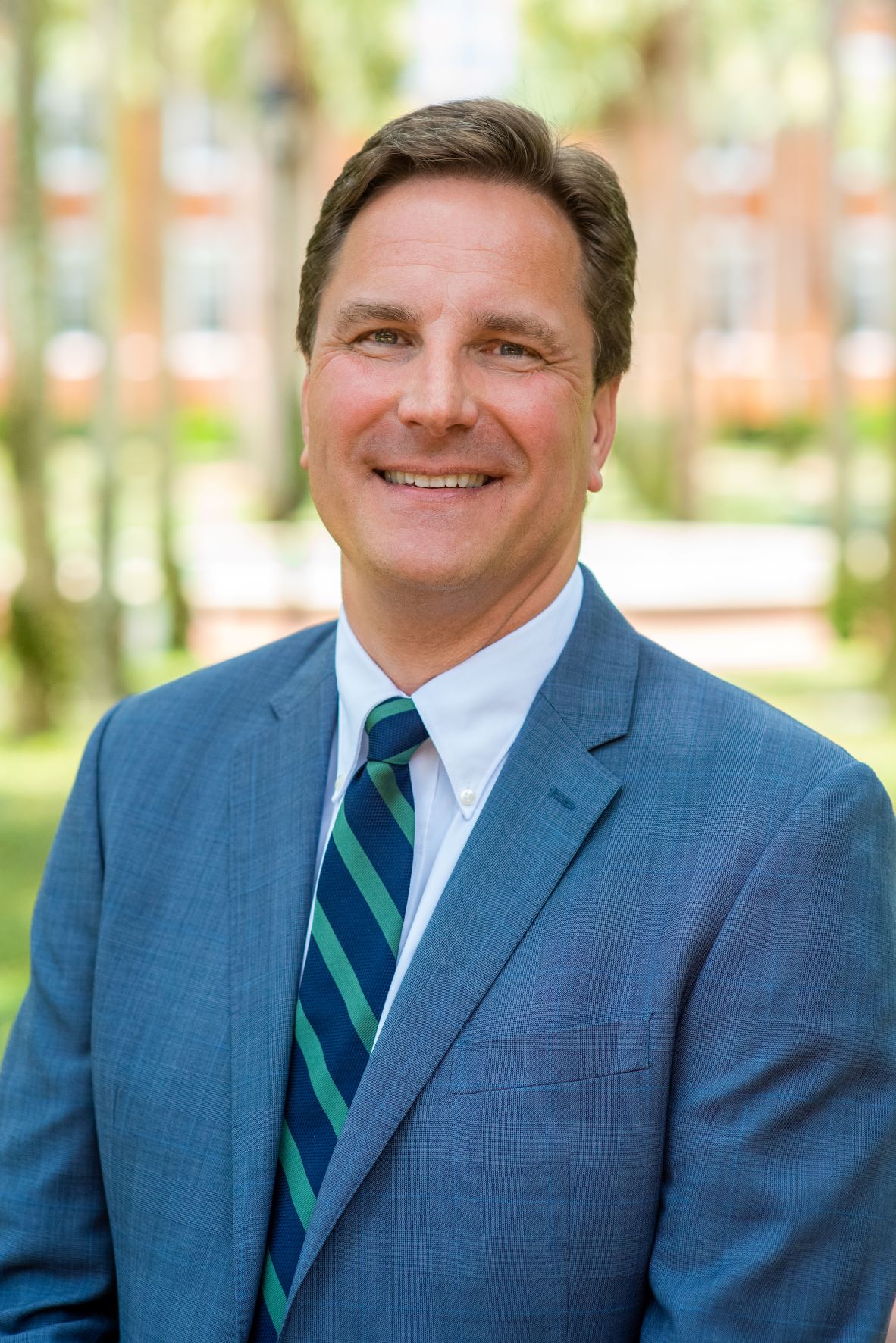 Certainly, Cleland became one of Stetson's most beloved alumni.
"Great Servant Leadership"
"Given our university's rich tradition of helping students reach their full potential as citizens of local communities and the world, I can think of no better example than Max Cleland," commented Stetson President Christopher F. Roellke, PhD. "Max served our campus community as a student. Then he made an indelible impact on our country and, in fact, the world. Throughout his life, he embodied all that Stetson stands for both now and in the future. His legacy is one of great servant leadership."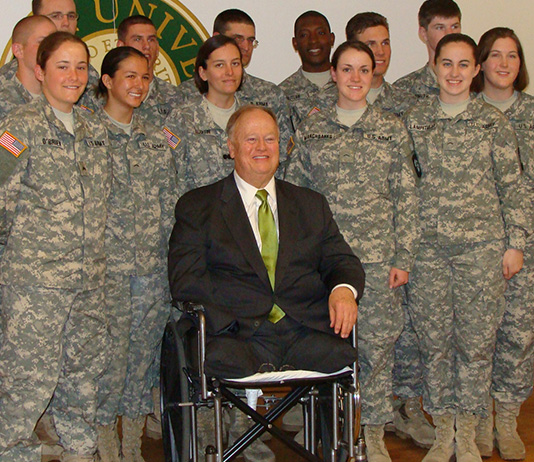 Meanwhile, President Emerita Wendy B. Libby, PhD, recalled that Cleland was always supportive. That began when she interviewed for the presidency in 2008. At the time, Cleland was a trustee. Over the years, she, Cleland and her husband Richard grew close.
"He was always special to me because he always made his opinion clearly known and was always supportive," Libby said. "I'm just so thankful to have that kind of voice that I could call on."
A Passion for Stetson
In addition, Cleland started Stetson's alumni leadership program. Called Leadership Stetson, it was named after him not long ago. He talked to the upcoming alumni leaders about Stetson. Above all, he spoke of his passion for the institution and about the qualities of good leadership.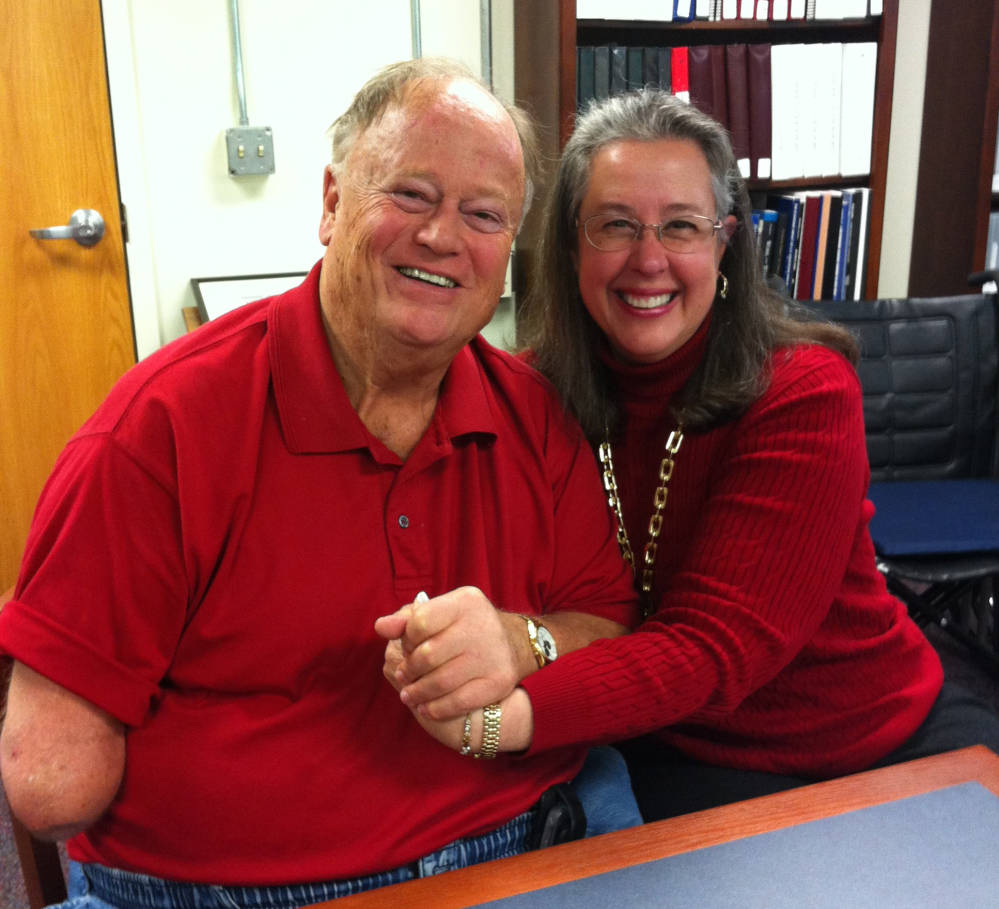 "They were in awe of having the Max Cleland come and speak to them," Libby said. "His legacy at Stetson, aside from being a huge supporter of the institution, is the hundreds of alumni who learned from him and whom he brought closer to the institution."
Further, Cleland belonged to the Lambda Chi Alpha fraternity. And not surprisingly, his alma mater awarded him two honorary degrees. Firstly, Stetson presented him with an Honorary Doctor of Humanities in 1977. Secondly, the College of Law awarded him an Honorary Doctorate of Laws in 2008. In 1970, Stetson presented him with its Distinguished Alumni Award. Then, in 2010, he won the George and Mary Hood Award.
The nation mourns the passing of a hero
Indeed, President Joe Biden called Cleland "an American hero."
"I had the distinct honor of knowing Max as both a colleague and a friend during our six years together in the United States Senate," Biden said in a statement. "He was a man of unflinching patriotism, boundless courage, and rare character. I was proud to have Max by my side. He will be remembered as one of Georgia's and America's great leaders."
Read the statements from three U.S. Presidents:
• President Biden on the Passing of Former United States Senator Max Cleland.
• President Clinton on the Passing of Max Cleland.
• Former U.S. President Carter on the Passing of Max Cleland.
In lieu of flowers, the family requests donations be made online at Stetson. Donations can benefit The Max Cleland Endowed Scholarship Fund or The Max Cleland Leadership Stetson Program. Mail checks to Office of Development, Stetson University, 421 N. Woodland Blvd., Unit 8286, DeLand, FL 32723.
-Michael Candelaria and Cory Lancaster