Yule Log Lighting: A Stetson Tradition Nov. 30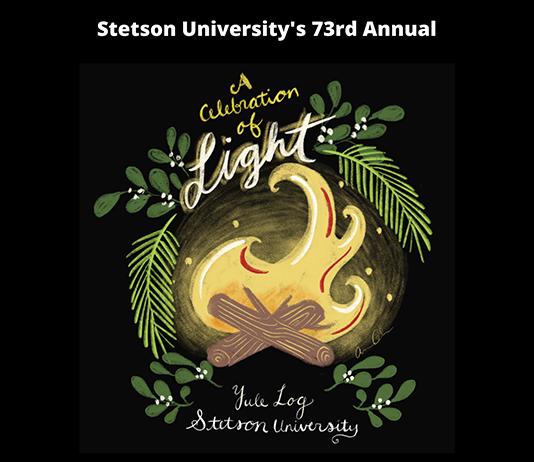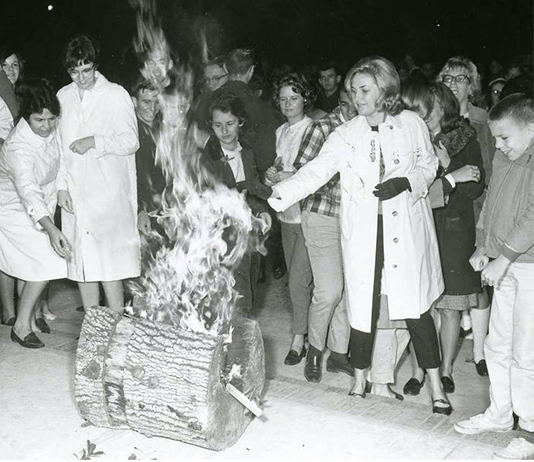 Each year, the Stetson community gathers near Hulley Tower for the ceremonial start of the holiday season with the university's Yule Log Lighting.
This tradition will continue — in person — on Tuesday, Nov. 30, at 6 p.m. One of Stetson's oldest traditions, this will be the 73rd lighting of the Yule Log.
The Yule Log Lighting is a symbolic celebration, commemorating the coming of light into the darkness. What's more, Yule is one of our culture's oldest winter traditions. It dates to pre-Christian northern Europe. And it marks when the days stop becoming shorter and darker, and begin to move toward light and warmth.
Letting Go of Past Burdens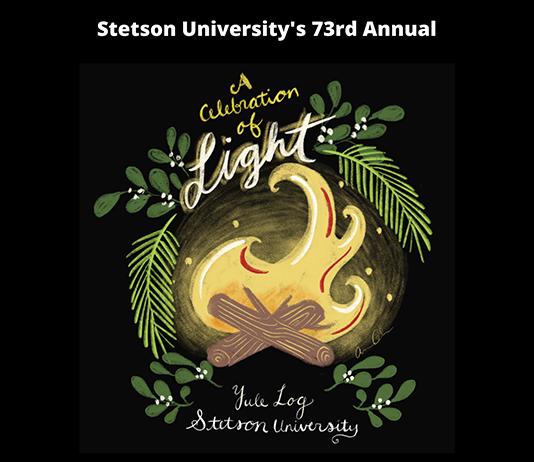 This year, the Yule Log Lighting will feature holiday music from Stetson music students. Also, members of Stetson student organizations will provide readings from different cultural and religious traditions. For instance, the Asian Pacific American Coalition (APAC), Stetson Organization for Native American Revitalization (SONAR) and Stetson Hillel will participate. Likewise, the Catholic Campus Ministry (CCM), Baptist Collegiate Fellowship, the Arab Student Organization and others will join in, said university chaplain, Sensei Morris Sullivan.
In addition, University President Christopher F. Roellke, PhD, and Sensei Sullivan will offer words of wisdom and blessing.
As in the past, the Yule Log will be lighted. Then, the audience will cast sprigs of greenery into the fire. Indeed, this symbolizes letting go of past burdens and moving into a new, bright future.
The Office of Religious and Spiritual Life invites you to share this tradition in community. For more information, contact Lindsey Carelli at [email protected].
Cookies and Cocoa for Alumni
Also this year, alumni can stop by the Meadows Alumni House from 5 p.m. to  6 p.m. Cookies and cocoa will be served on the back patio before the Yule Log Lighting.
Amy Dedes '04, director of Alumni and Parent Engagement, asks alumni to please register in advance: https://forms.office.com/r/ysNC0Q8Jqv
Alumni can park in the lots designated for Faculty/Staff at the Lynn Business Center or Presser Hall.