Face Mask Policy, the Omicron Variant and Spring 2022 Gateway Testing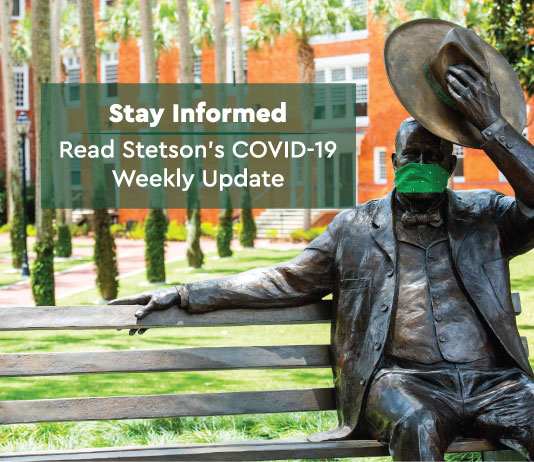 Safer Campus Task Force Update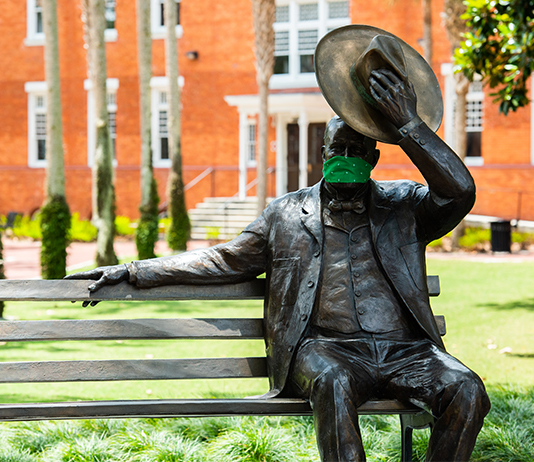 Overview
Face Coverings Update
Omicron Variant
Spring 2022 Gateway Testing
On-Campus COVID-19 Testing
Latest Test Results
Reminder: Face Coverings Optional; Required in Classrooms
Effective Monday, Dec. 6, face coverings are mandatory only in classrooms and based on occupant preference in individual offices or residential spaces. In response to sustained positive COVID-19 trends, Stetson University has authorized less restrictive protocols for face coverings in our continued effort to balance necessary community safeguards and individual liberty. This move applies to most campus areas, including dining areas, libraries, indoor events, common areas and residential building community-use spaces.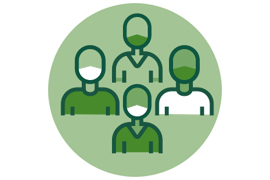 As a reminder, face coverings continue to be required in:
Classrooms
Personal office and residential spaces based on occupant preference
Stetson recommends all unvaccinated persons wear face coverings in higher-risk situations. Employees with an approved vaccine exemption that requires the use of PPE should contact Human Resources for more specific guidance on how this change may impact them. The university reserves the right to alter mitigation protocols based on COVID-19 trends, health guidance, state laws and federal compliance requirements.
What about the Omicron Variant?
As cases are confirmed in the U.S., Stetson University is monitoring potential health and safety issues associated with the COVID-19 Omicron variant and following guidance from the American College Health Association, Centers for Disease Control and Prevention, and the Department of Health.
Spring 2022 Gateway Testing
Registration is now open for Stetson University's required Spring 2022 Gateway Testing Campus Arrival Process. All UNCLEARED (unvaccinated or non-testing exempt) faculty, staff, undergraduate and graduate students, residential and commuters and students taking classes face-to-face or hybrid must participate in Spring 2022 Gateway Testing process.
Specific details will be communicated to participating individuals over the course of the next several weeks. Any mandatory ongoing testing for the Spring Semester will be communicated to required individuals over the coming weeks. For more information, visit Safer Stetson's Gateway Testing webpage.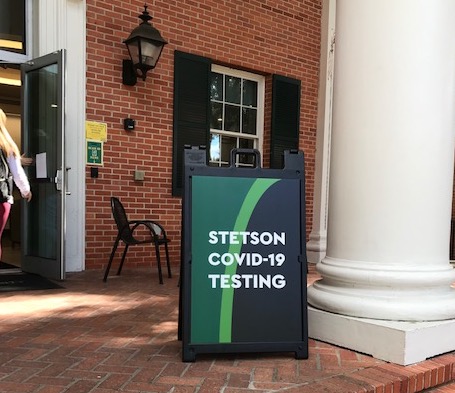 On-Campus COVID-19 Testing
SalivaDirect PCR-based testing is free for students, faculty and staff with a Stetson ID and no insurance is required. COVID-19 testing will be provided every other Tuesday, 8:30-9:30 p.m., and Wednesday, 8:30 a.m.-3:30 p.m., in the CUB Faculty/Staff Lounge. Please make a note of your registered testing date(s) and time(s) as appointment verification is only provided upon registration and via email 24 hours prior to your test(s).
Latest COVID-19 Test Results
Asymptomatic On-Campus Testing
Nov. 8-19 – 104 PCR tests of student-athletes and Athletics staff, 0 positive, 0% positive
A full list of Stetson University's COVID-related statistics is available on our COVID-19 Tracking dashboard.