Students from differing faiths join together to celebrate Yule Log Lighting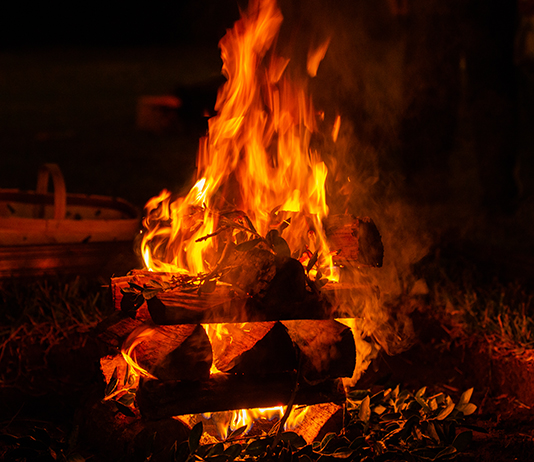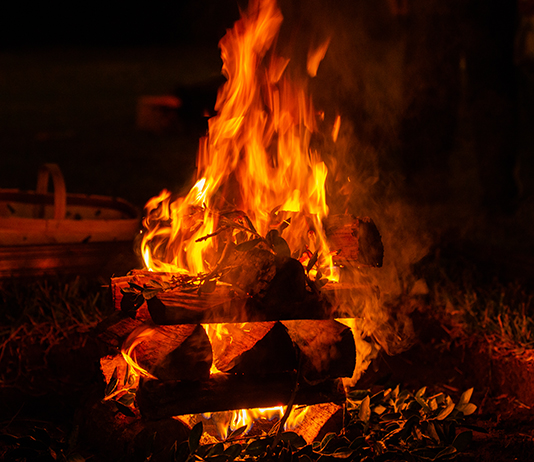 Students from many faith communities read passages from their sacred texts and shared stories about their traditions Tuesday night as Stetson celebrated the "Season of Light" at its 73rd annual Yule Log Lighting Ceremony.
Students and community members gathered on a chilly night near Hulley Tower for music and readings to observe an old winter solstice festival, marking the time when the days stop becoming shorter and darker, and move toward light and warmth.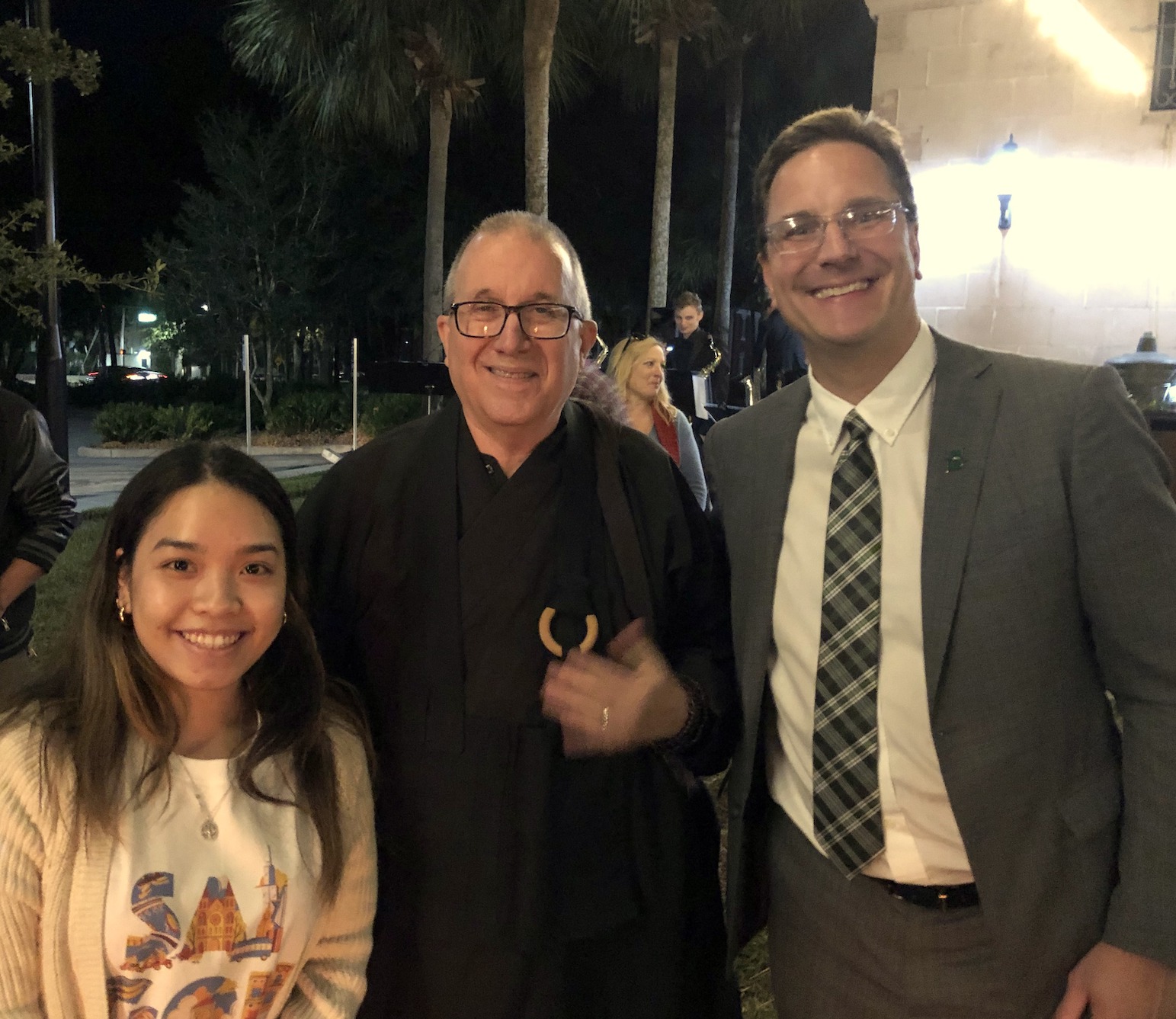 "This event has been a Stetson and DeLand community tradition since 1948, when Dr. J. Ollie Edmunds was president of Stetson," President Christopher F. Roellke, PhD, said during his opening remarks.
"The tradition is a combination of winter solstice imagery and the celebration of light that is found in our differing faith traditions. It is a reminder of our religious heritage here at Stetson, and the imagination of people who hope to break the cold and darkness of the winter months with songs, stories and light," he said.
Students in the university Saxophone Quartet performed carols that included "Jingle Bells" and "We Wish You a Merry Christmas."
In addition, student speakers related stories from various sacred traditions.
Student Erin Lunt, president of the Baptist Collegiate Fellowship, spoke about the roots of Yule festivals in pre-Christian Europe, when village members would "go into the woods to search for a hearty oak tree . . . which would be burned in reverence for the deities to celebrate life and encourage prosperity."
"This pagan celebration was later adapted by Christians into a family event. A large log would be used to warm the house and the family would come together and remember the warmth and light of God's presence overcomes the cold and darkness," she said.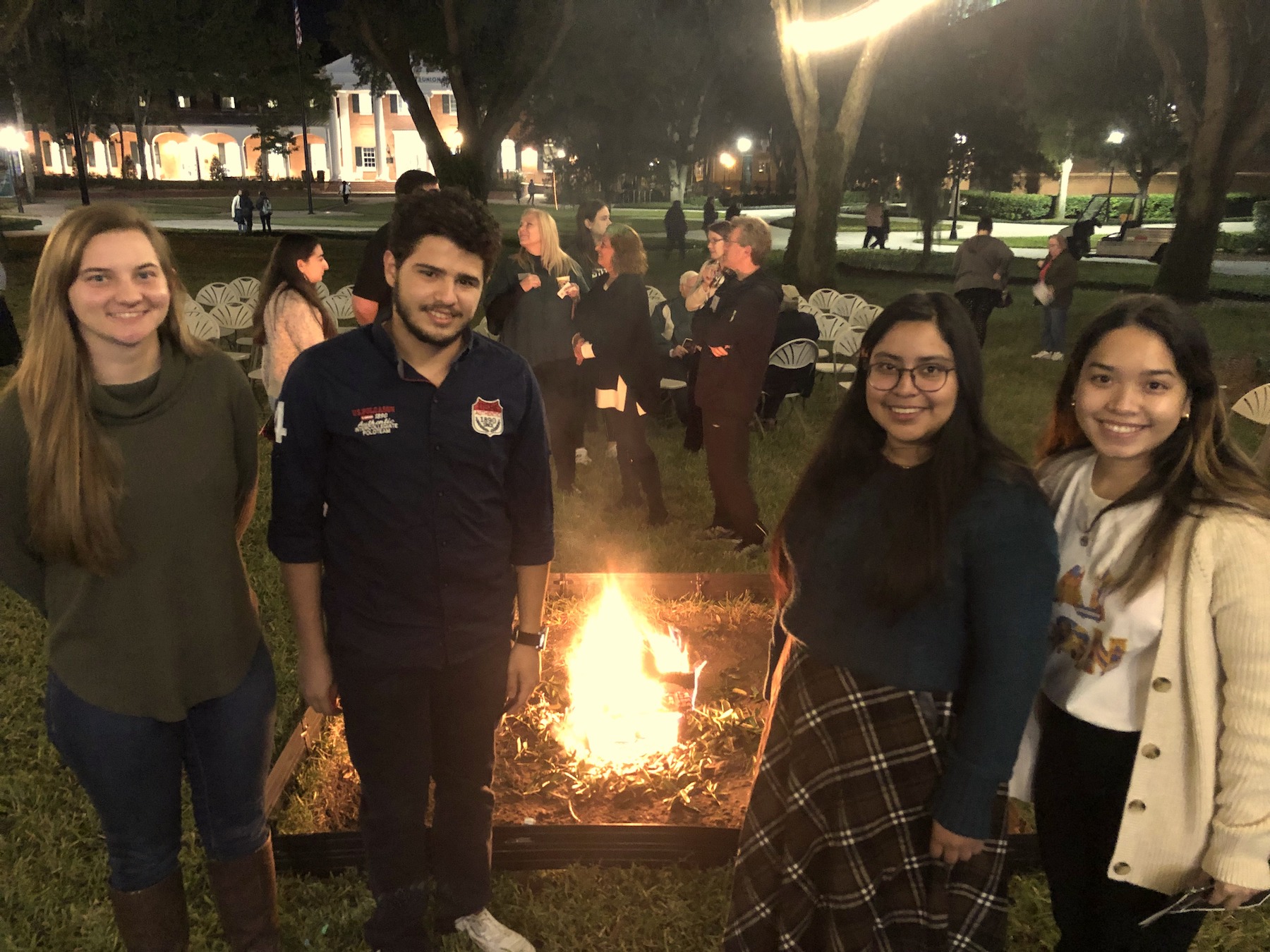 Jeremy Sietz of Stetson Hillel talked of Hannukah's "Season of Light." Anh Nguyen of the Asian Pacific American Coalition read, in both Vietnamese and English, a gatha – a short poem that helps Buddhists practice mindfulness in daily activities — from the Sutra of Immeasurable Life, a Buddhist text.
Rachel Barrios, president of the Stetson Organization for Native American Revitalization, shared a story about a contest between rabbit and owl that caused the days to be separated into a period of night and daylight. "The lesson here is that even though we are blessed to have the light to show us the way, we only truly appreciate it because of our time in the dark," she said.
Yahia Adla of the Arab Student Association spoke about "Light in the Islamic and Arab Tradition" and read from the Koran in both Arabic and English. And Katie Mullaney of the Catholic Campus Ministry read from the New Testament's Book of Matthew.
The Yule log was lit halfway through the evening ceremony in a temporary fire pit near Hulley Tower, with chairs arranged on the lawn at a safe distance from the flames. As has been a tradition not just at Stetson but at Yule celebrations in Europe over the centuries, a log saved from last year's fire was used to fuel this year's fire – and a partially burned log from this year's ceremony will be saved for next year.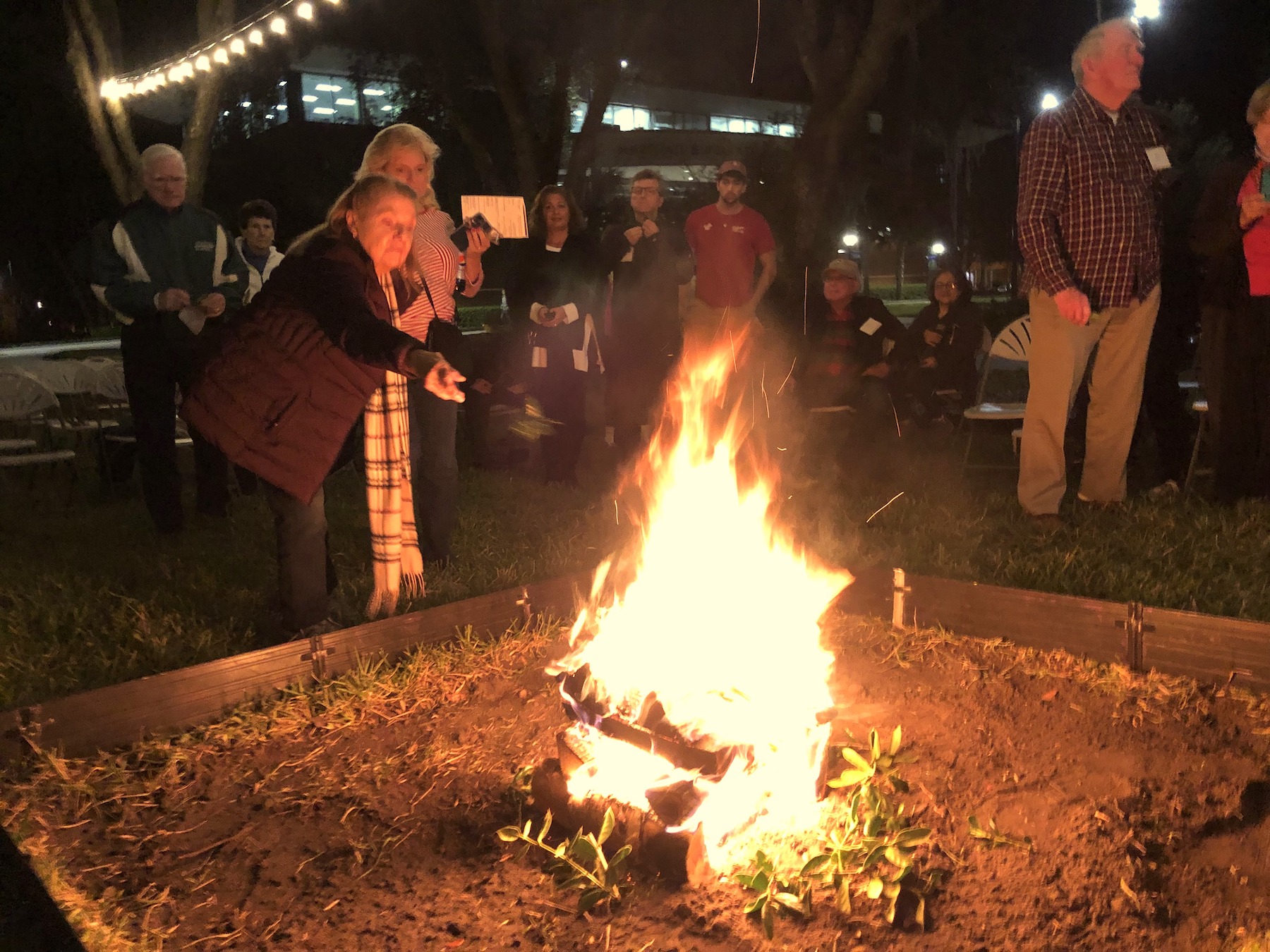 The ceremony concluded with a communal singing of "Silent Night," and an invitation by university chaplain, Sensei Morris Sullivan, for attendees to take the sprigs of holly that had been placed on each chair and toss them on the fire.
The burning of the holly sprigs was symbolic of consigning "any misdeeds, regrets or hindrances from the past year to the flames, and letting them go, so that we can make a fresh start," Sullivan said.
Sullivan noted that "as humans living on this earth, we recognize that light is essential to our existence," and "the coming of light into darkness reminds us of the cycles of life that we all experience. So it makes sense that many traditions celebrate this point in the season when the darkness of long nights begins to give way to longer, brighter days."
-Rick de Yampert