Alumna Natalie Simon is first Black woman to earn FIFA referee badge: 'It's kind of a miracle'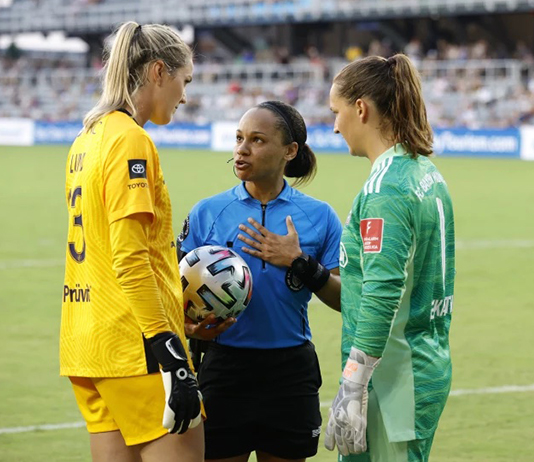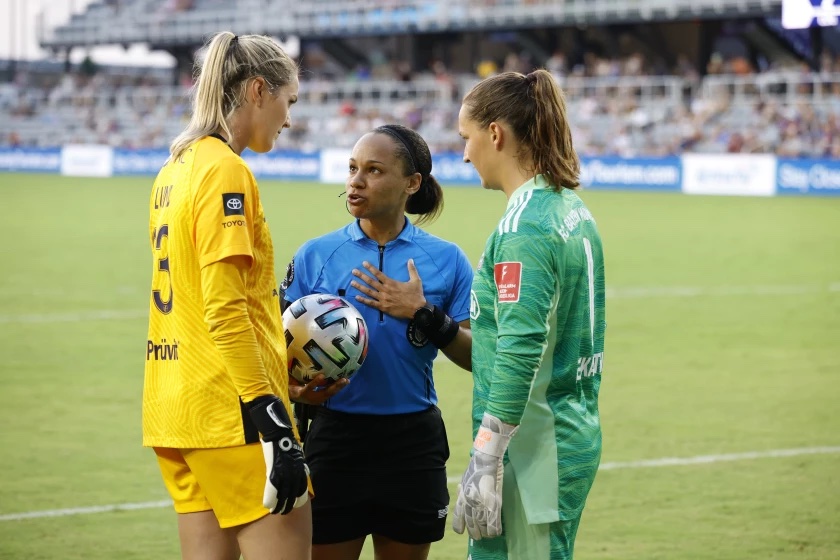 Natalie Simon has spent much of her life on a soccer field, yet in those 32 years she's rarely seen another person who looks like her.
"I haven't had anyone to really identify with," said Simon, who is Black and Native American. "I was always the only Black person on every team I played on. I was always the token Black girl."
It was that way in high school in Fort Lauderdale, Fla., on travel teams in South Florida and in college at Stetson, a small, largely white private school east of Orlando.
"I spent a lot of time wondering if I belonged," said Simon, who graduated from Stetson in 2011 with a Bachelor of Business Administration. "I spent most of my career questioning if I was good enough. I think a lot of Black people, especially Black women, can relate to that."
If Simon felt she stood out as a player though, she's really about to break new ground as an official. Last month, she was added to the international panel of match referees by FIFA, soccer's world governing body, becoming one of four American women holding a FIFA badge, the highest ranking a referee can aspire to, and the first Black American woman to earn that honor, one that clears her to work international games and tournaments.
Read the full story on the Los Angeles Times.