Dean Plans Departure from College of Law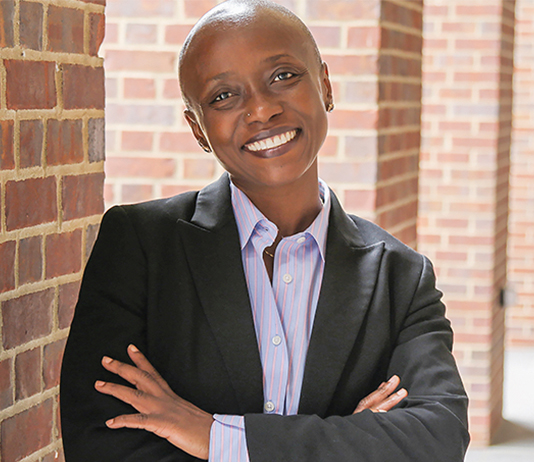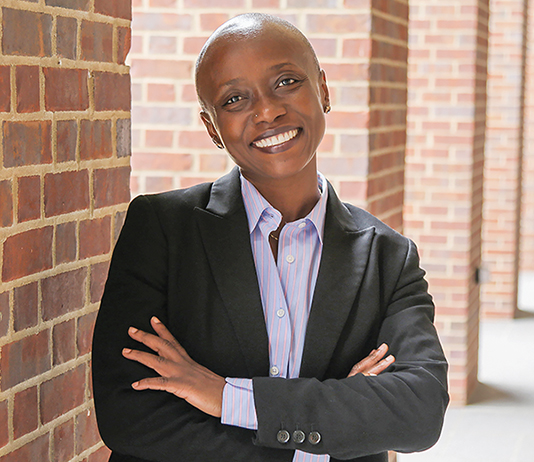 On Jan. 27, Stetson President Christopher F. Roellke, PhD, and Provost Noel Painter, PhD, announced the departure of College of Law Dean Michèle Alexandre, JD, in summer 2022. At the same time, they also announced Alexandre's appointment to dean of the Loyola University Chicago School of Law.
"Working with the incredibly talented students, staff and faculty at the College of Law, Dean Alexandre has navigated a challenging environment for education, fundraising, curricular evolution and student support with great success,"   Painter said. "Unquestionably, the college and the university are stronger as the result of Michèle's tireless efforts to advance a vibrant vision for Stetson's future. On behalf of the entire Stetson community, I offer our heartfelt appreciation to Dean Alexandre for the visionary way in which she has guided the College of Law throughout her appointment."
Dean Alexandre will assume duties at Loyola University Chicago School of Law effective July 15. She was appointed as Dean of Stetson University College of Law in June 2019.
"Michèle has been an outstanding advocate and leader for Stetson University's College of Law, and for Stetson University more broadly," said Roellke. "She has been an invaluable colleague and partner in navigating the pandemic and providing expert support and resources to our students, staff and faculty during difficult times. I have no doubt that Michèle will be profoundly successful in her new leadership role at Loyola Chicago."
Multiple Achievements
As dean of Stetson University College of Law, Alexandre's many accomplishments include building upon Stetson Law's reputation in Advocacy and Legal Writing. The College of Law is consistently ranked No. 1 or No. 2 in Advocacy and a top-five in Legal Writing by U.S. News & News Report.
Alexandre led the campus during an unprecedented time. Despite these challenges, she helped build on the College of Law's success. Among the achievements: recording the best Florida Bar Examination pass rate for first-time test takers since 2016 in July 2021, steering positive enrollment metrics, expanding experiential opportunities, creating a new business law concentration, and co-leading the university's two-year climate work. Under her leadership, the College of Law was successful in securing its largest planned gift. All totaled, more than $20 million was raised for scholarships, building projects and other law school initiatives.
Noted for her work in civil rights, gender and race, Alexandre was honored in the Florida Senate when she arrived at Stetson. In the past three years, Alexandre fostered partnerships in Tampa Bay and across the state. Her efforts included helping to lead the establishment of the Florida Law Schools' Consortium for Racial Justice, establishing a scholarship to support the LGBTQIA community, and gaining Stetson Law the Higher Education Excellence in Diversity Award from INSIGHT Into Diversity magazine in both 2020 and 2021.
"It has been an incredible honor to serve the Stetson Law community in such meaningful ways," Alexandre commented. "I am proud to have been part of some transformative success on campus, success that will greatly benefit students and the Stetson community at large."