Stetson Community Joins in MLK Day March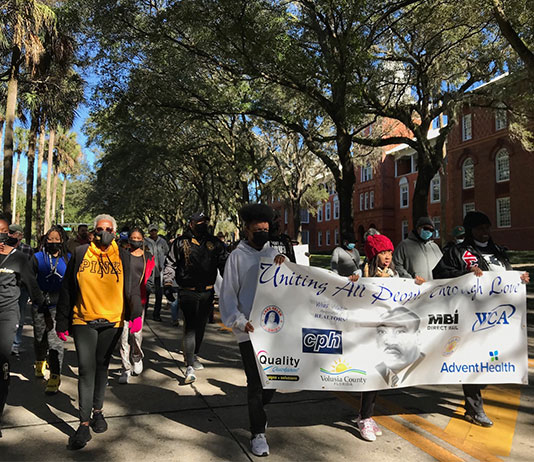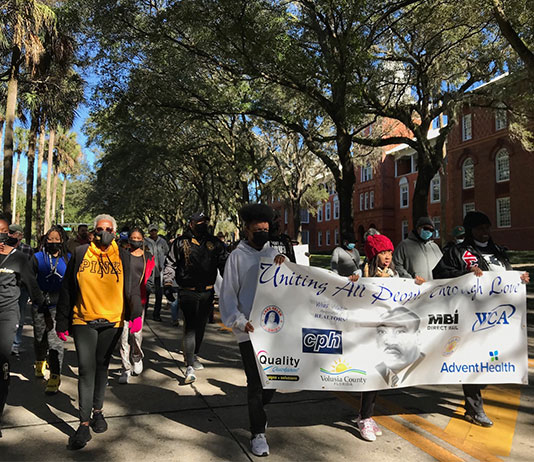 When first-year student Nonso Okeke was growing up in Nigeria, he knew only a little about Martin Luther King Jr.
"I had a vague knowledge of him," the computer science major said. "I didn't really know the role that he played in the Civil Rights Movement and also helping Blacks have the right to vote."
Okeke was among the members of the Stetson community who joined with local residents on Monday, Jan. 17, for the annual Historical March to honor King.
The march started at the Museum of Art-DeLand, across from the Stetson campus, and traveled through downtown DeLand to Earl Brown Park for the MLK Community Festival in the Park. Along the way, the crowd periodically chanted, "Save our vote," in response to new voting restrictions passed in Republican-controlled state legislatures.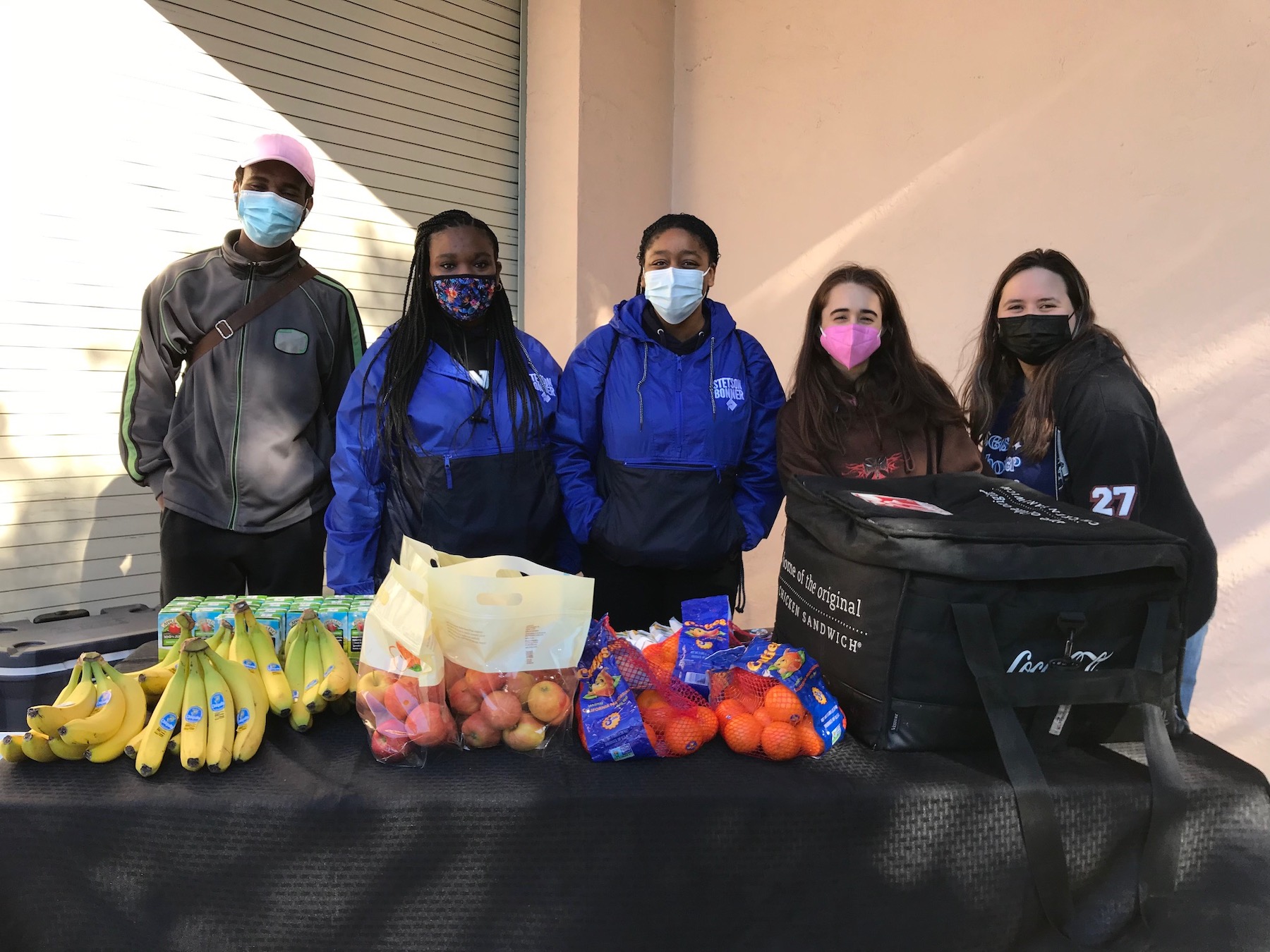 "This is such an important event not only for our local community but for the world," said President Christopher F. Roellke, PhD, who participated in the march with this daughter, Julia. "He was an extraordinary leader, an extraordinary civil rights activist, and we need to celebrate his legacy on a regular basis. We do it all year long, but we especially do it today."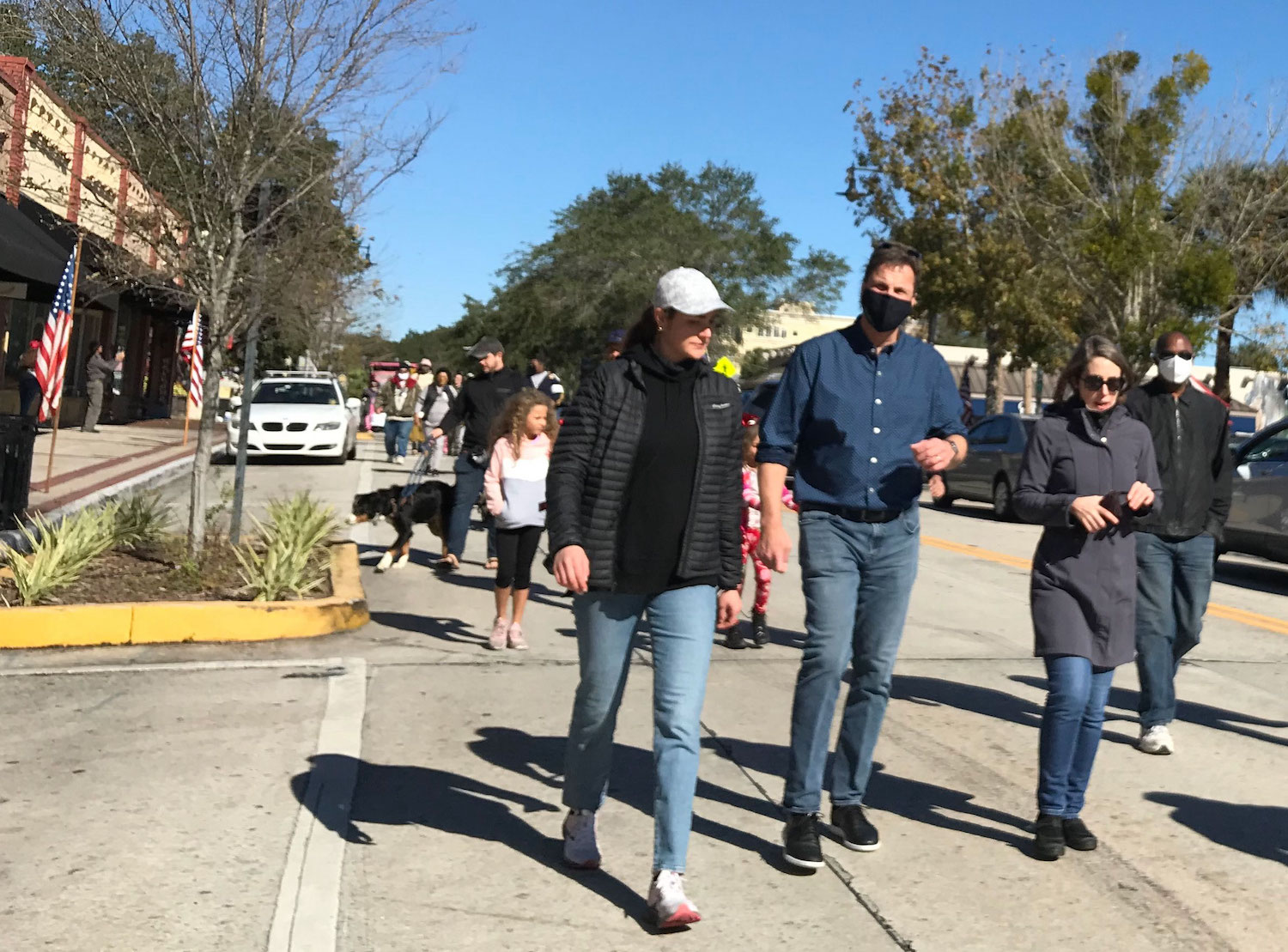 Okeke and other students in Stetson's Bonner Program provided a free breakfast for participants before the march, including Chick-fil-A sandwiches, fresh fruit, cereal bars, juice and bottles of water. Students also participated in the MLK Day march and Stetson provided two golf carts for the march to assist participants who might have difficulty walking, said Savannah-Jane Griffin, executive director of Community Engagement and Inclusive Excellence.
-Cory Lancaster