Topping Out the Cici & Hyatt Brown Hall for Health & Innovation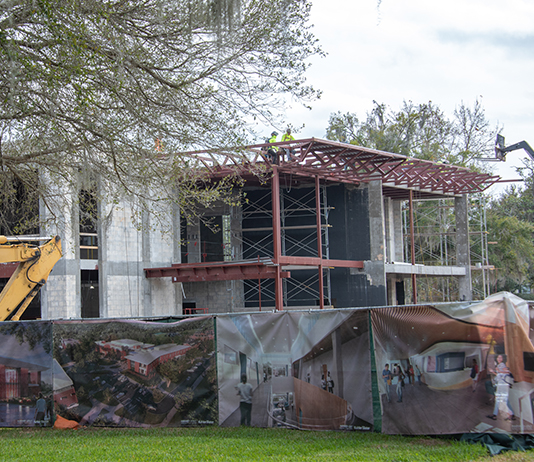 More than seven months ago, ceremonial shovels dug into dirt at Stetson University, marking the official start of construction on the Cici & Hyatt Brown Hall for Health & Innovation. That was June 11, 2021, and the occasion was marked by balloons, photo opportunities and speeches.
On Jan. 7, construction reached another landmark, similarly significant but with much less fanfare. The Brown Hall for Health & Innovation had its "topping out." The two-story structure measures 40,153 gross square feet and reaches a maximum height of 40 feet.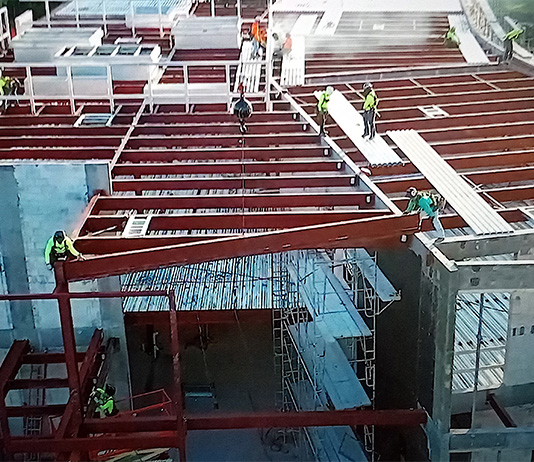 Work now is ongoing on the Brown Hall, as its already popularly referred at Stetson, toward a scheduled opening about 11 months from now in late November.
In the building industry, topping out is a builder's rite traditionally held when the final beam is placed atop a structure during construction. Perhaps more appropriately at Stetson, it could be described as a tipping of the hat to the construction effort.
"We are so pleased to have reached this major milestone in the evolution of this project," commented Bonita Dukes, AIA, NCARB, LEED AP BD+C, Stetson's associate vice president of Facilities Management. "It celebrates the culmination of the structure of the building. It really marks that moment when you start seeing skin on the bones. It's a significant accomplishment for the building and for the construction crew."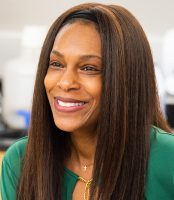 Dukes applauded the efforts of Williams Company, the project's general contractor. She also praised the architectural team of Harvard Jolly Architecture / Kahler Slater. "We are very pleased to partner with them as we create this wonderful building, which will impact our students and our university for many years to come," Dukes added.
"Williams Company is well underway in building the Stetson University Cici & Hyatt Brown Hall for Health & Innovation," commented Brad W. Kubin, LEED AP, chief operations officer of Williams Company. "This project will provide students with dynamic research pods, unique student areas, and sophisticated classrooms and labs that will become a flagship building for the university. Our dedicated construction team is steadily managing market challenges and opportunities to bring this first-class facility to completion, and we are excited to see the many complex details of this architectural showpiece come together!"
Construction of the new science building comes by virtue of a $18 million gift to Stetson University by Trustees Hyatt and Cici Brown in 2018. It's the largest single gift in the university's history.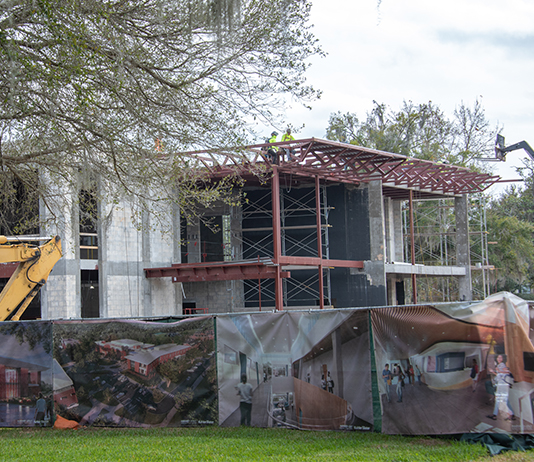 Brown Hall will be home to several College of Arts & Sciences areas of study, including the Center for Optimal Health Across the Lifespan; Environmental Science and Studies; and a graduate program in counselor education.
The design of Brown Hall will incorporate a diverse mix of formal and informal spaces that encourage opportunities for spontaneous collaborations. Flexibility in the design will support the continued development of Stetson's interdisciplinary successes over time.
In addition to Brown Hall, Stetson's existing Sage Hall Science Center was renovated to create a cluster of research labs and student collaboration spaces, among other improvements. Work was completed in August before the start of the Fall 2021 Semester.
The two buildings will be connected through internal glass walkways, with their combined size totaling more than 120,000 square feet — creating a science complex for students studying the health sciences, environmental sciences and other fields. The spaces and experiences will allow ideas, learning and interests to converge and evolve into discoveries and innovative pedagogy.
-Michael Candelaria