Personifying Stetson Achievement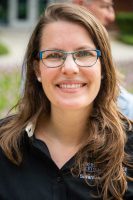 Rosalie Richards, PhD, associate provost for Faculty Development, began her message in January to the Stetson community with these words: "It is with mixed emotions and great admiration for her leadership that I announce that Savannah-Jane Griffin, executive director of Community Engagement and Inclusive Excellence, will be departing from her role on Feb. 7, 2022. Savannah-Jane has accepted the unique opportunity to serve as the chief executive officer of the Neighborhood Center of West Volusia — the leading organization that serves the homeless in West Volusia."
Then Richards, who also is a professor of chemistry and education, began to explain Griffin's many achievements — essentially offering a salute to a person who was both an excellent student at Stetson and an extraordinary member of its staff.
A Stetson double Hatter, Griffin '07 '08 began her formal employment at Stetson in 2007. Since that time, she oversaw Stetson's efforts in community engagement, diversity and inclusion, and religious and spiritual life. "As a result of her leadership," Richards cited, "Savannah-Jane has elevated Stetson to national recognition and achievement by securing the university's 2015 designation by the Carnegie Foundation as a 'university making extraordinary commitments to its public purpose.'"
More recently, Stetson received the Gold Seal distinction from the ALL IN Campus Democracy Challenge by virtue of record student voter turnout during the 2020 presidential elections.
In addition, Griffin was instrumental in Stetson securing its $2 million endowment from the Bonner Foundation for the Bonner Scholars Program, establishing the AmeriCorps VISTA Program and stewarding multiple grant awards to ensure our students' civic engagement toward leading lives of purpose. She has played an integral role in the launch of Stetson's Peace Corps Prep Program and has collaborated with diverse constituencies to advance the faculty corps' professional development and achievement. Griffin also developed and led the Bias Education Support Team, a process designed to address and reduce bias incidents on campus.
Further, she has dedicated significant leadership and effort in administering the university's annual Values Day programming, from annually facilitating the call for proposals to bringing internationally renowned speakers to campus such as Isabel Wilkerson, a recent Pulitzer Prize award recipient and author.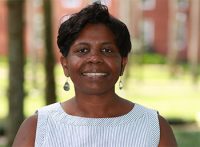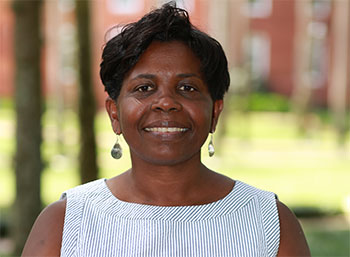 For those efforts, Griffin consistently received national recognition for her work, such as being named a Bonner Foundation National Fellow and achieving the Florida Campus Compact Community Educator of the Year Award.
"Savannah-Jane has been a bright and sparkling gem throughout her tenure at Stetson — as a student and an employee — and as a lynchpin in our value proposition of ensuring that learning and values do meet," Richards commented. "What she has accomplished in building and expanding our engagement with the broader community is truly extraordinary! Equally noteworthy is her work in expanding Stetson's learning footprint in equity, diversity and inclusion. Her persistent and consistent attention to this kind of organizational development is transforming who we are as an institution and will pay handsome dividends as we emerge from the pandemic and beyond."
A worthy salute.
Editor's note: Not surprisingly, Savannah-Jane Griffin plans to continue teaching her First Year Seminar course, and she is looking forward to providing future experiential learning and research opportunities for students and faculty through the Neighborhood Center.
Grady Ballenger, PhD, Takes Over on an Interim Basis
Grady Ballenger, PhD, is back in a lead role at Stetson — at least on an interim basis.
With the departure of Savannah-Jane Griffin from the Center of Community Engagement and Inclusive Excellence, Ballenger has agreed to replace her while a permanent replacement is being found.
Ballenger was dean of the College of Arts and Sciences from 1998 to 2012 before serving as a professor of English, among other duties. He is now Professor of English Emeritus and deeply involved in community initiatives.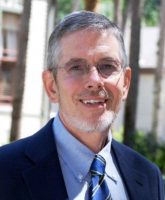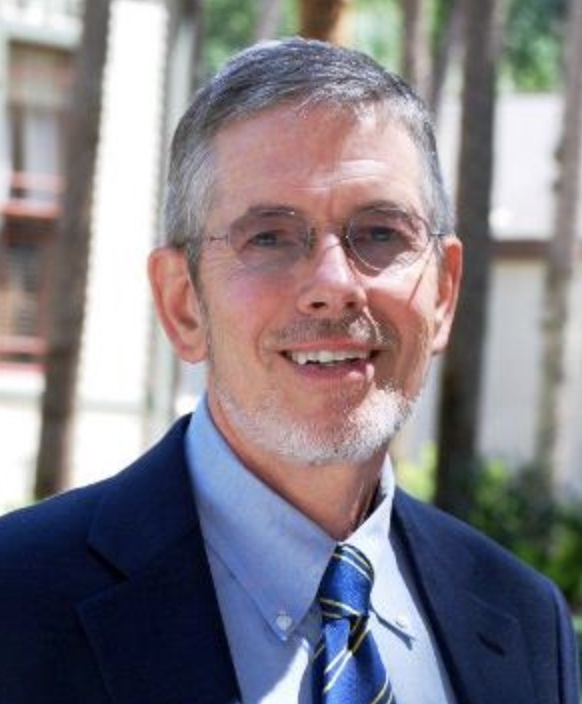 Ballenger has lengthy ties to the Center of Community Engagement, dating back to his days as dean and even earlier with work as a VISTA volunteer (Volunteers in Service to America). Also, in 2005 he made the first hire in what was then the newly endowed Hal S. Marchman Chair of Civic and Social Responsibility.
"I'm thrilled for Stetson that we have a strong staff and a strong program," Ballenger said. "They support students, and they support each other. And I'm excited about their future. I hope to help them remain in great shape … until a new director is appointed.
"These units are all programs that first attracted me to Stetson, and I care deeply about them."