Volusia Teacher of the Year Madison Miller '21 Advocates for Underserved Students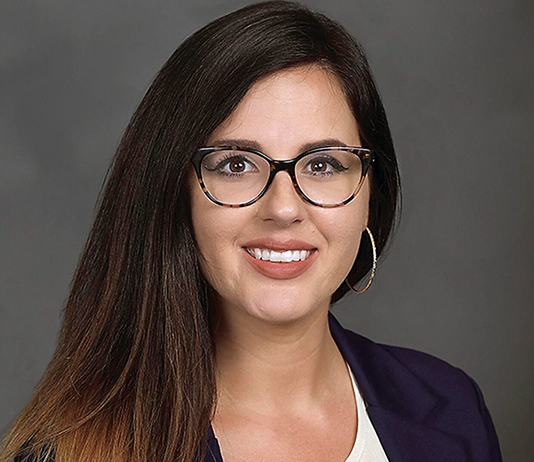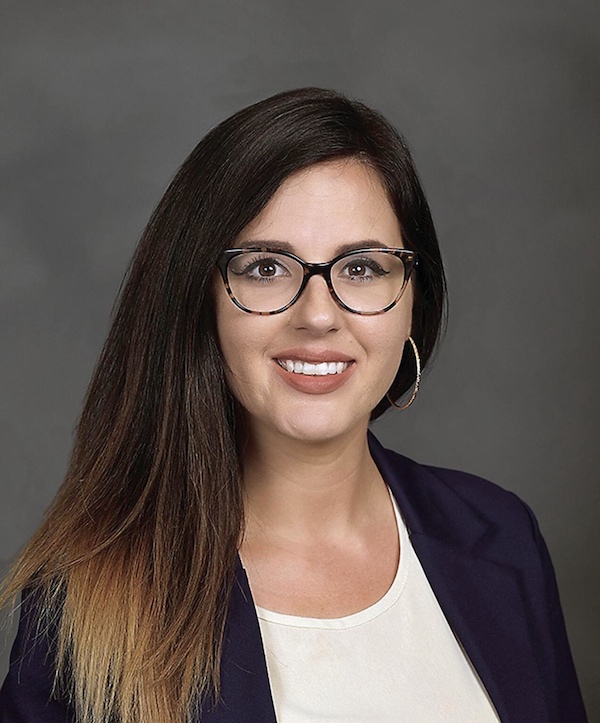 Volusia County Teacher of the Year Madison Miller, a Stetson alumna, has always seen herself as an advocate for underserved students.
Miller, 33, graduated from Stetson in December with a master's degree in Educational Leadership. She said her experiences in the program only "fueled my flame" to help underrepresented groups.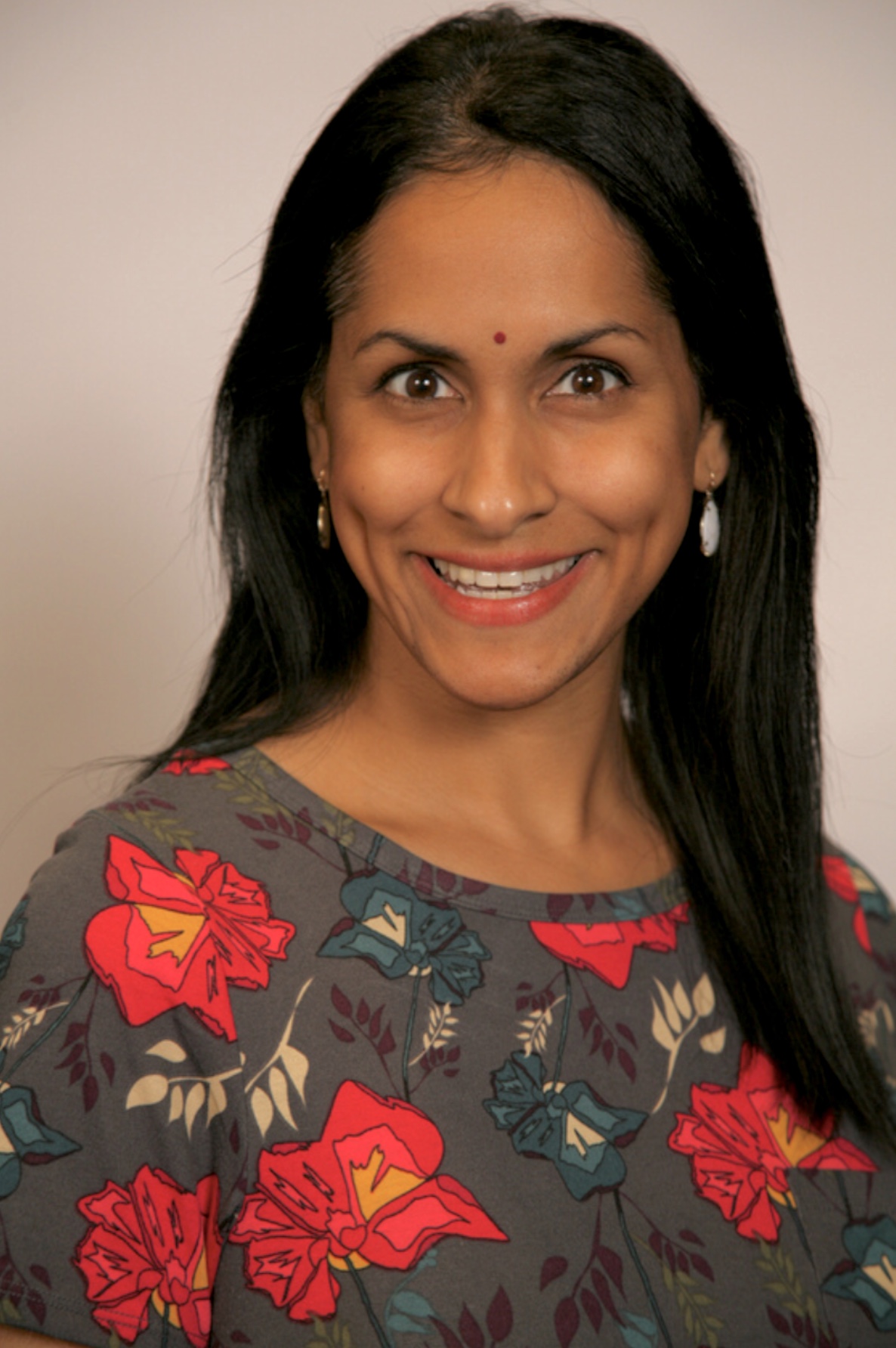 A teacher at Chisholm Elementary in New Smyrna Beach for the past eight years, the mother of two was named Volusia County Schools' Teacher of the Year on Jan. 23. She was one of five finalists for the honor, joining two others who graduated from Stetson's MEd in Educational Leadership program: Keisha Wallace and Kristie Long.
"We are incredibly proud to have so many Stetson University alum receive numerous Teacher of the Year nominations and represent their schools over the years," said Rajni Shankar-Brown, PhD, professor and Jessie Ball duPont Endowed Chair of Social Justice Education.
"It is especially exciting this year to know that three of the top five amazing finalists graduated from our MEd in Educational Leadership program," she added.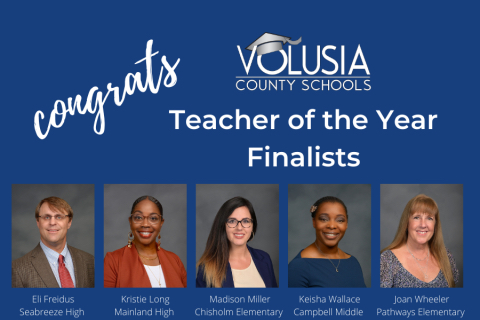 After being named Teacher of the Year, Miller praised the power of education to provide a "ticket out of the situations life often hands us." But even still, the system can shortchange the most vulnerable children.
"My career has focused on those without support: students in poverty, students in crisis, minoritized students and transient students. We are their support system. Through equity and efficacy, we can continue to be that support," she said in a Volusia County Schools news release.
Miller graduated from Daytona State College in 2014 with a bachelor's degree in Elementary Education and started teaching at Chisholm Elementary. She earned a master's degree in Reading with an Emphasis in Elementary Education from Grand Canyon University before enrolling in Stetson's graduate program.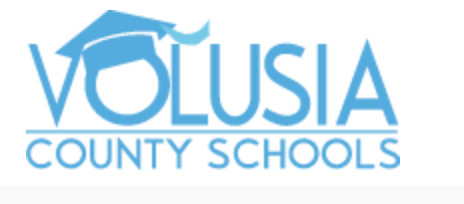 "I have always branded myself in my field as an advocate for underserved students. I realized after some of the drawbacks I experienced in my undergraduate years just how skewed and teetered our system is," she explained.
"My daughter Charlotte is biracial, which gave me a new set of lenses to see life through. I have spent the past 10 years learning and listening, and, while I'm still not 'there' yet, I have very good intentions," she added.
She credited her Stetson professors who "definitely put me on the map for this nomination" as Teacher of the Year.
Assistant Education Professor Lou Sabina, PhD, gave her an opportunity to serve on his research committee. Visiting Assistant Professor of Education Elise Gruber, EdD, and Adjunct Professor Alicia Parker, EdD, talked through different opportunities and career paths. Professors Shankar-Brown and Patrick Coggins, PhD, JD, "both fueled my flame for advocating for underrepresented groups," Miller said.
Professor Shankar-Brown said she was grateful "to be able to teach, to mentor, to learn beside and to learn from, and to collaborate on meaningful projects with such amazing teachers and educational leaders," as the three finalists — Miller, Long and Wallace.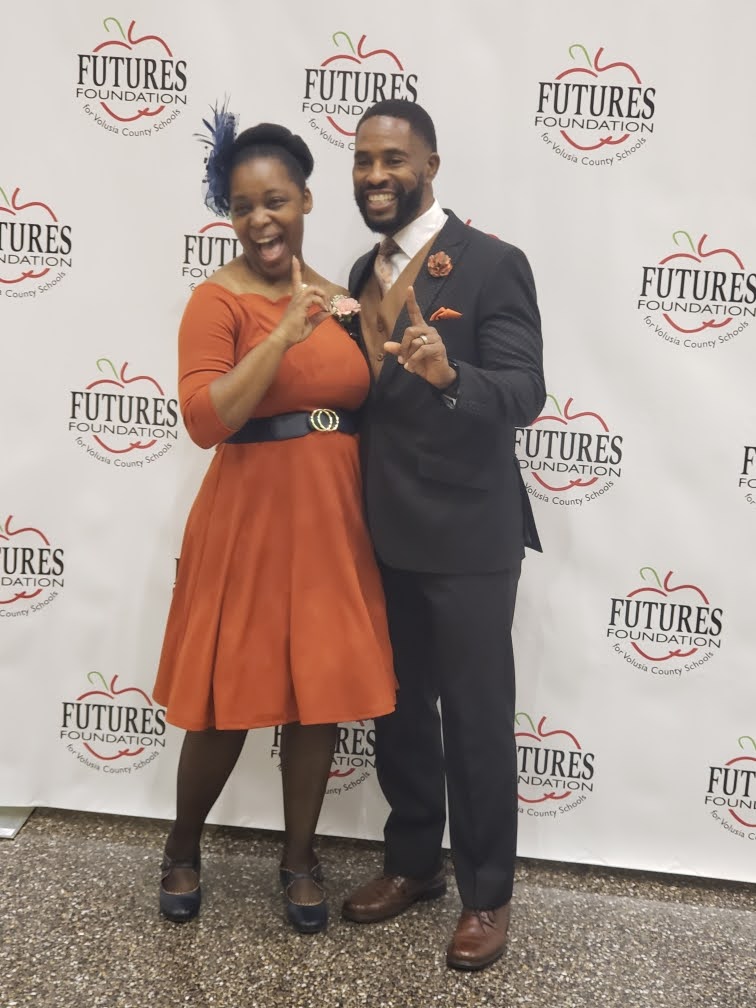 "It is wonderful to continue learning and growing together through our community-engaged educational projects and work, and to me it also serves as a beautiful reflection of the Department of Education's Stetson Forever Pledge," Shankar-Brown said. "Teachers, such as Madison, Keisha and Kristie, invest daily in our youth and our world, and we must make sure that we authentically and lovingly invest in our educators and schools."
Wallace, for example, is a math coach at Campbell Middle School and a partner in advocating for equity, diversity and inclusion. Even before she graduated from Stetson's Educational Leadership program, she served on a panel in 2015 during the Poverty and Homelessness Conference, founded by Shankar-Brown at Stetson. Wallace said she hoped to open doors for others.
Wallace said, "Teachers are not always recognized for the hard work we do daily, but it doesn't stop us from trying to impact every child we meet. I am inspired by and appreciate working with educators who share my heart in the fight to show every student that they can learn. Educators who create a legacy of excellence, educators who advocate for our children, educators who look beyond the hurt and anger our students carry and educators who teach our students to believe in themselves and their dreams, inspire me."
And for Wallace and Miller, Stetson professors like Shankar-Brown are among those educators who create a legacy of excellence and inspire.
-Cory Lancaster