Register for Summer School Classes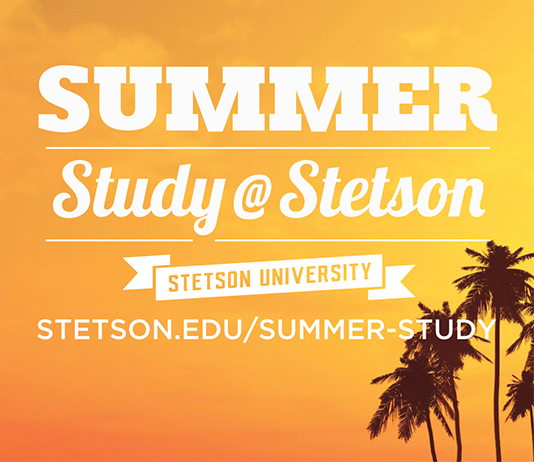 Interested in taking classes this summer? Enrollment is now open.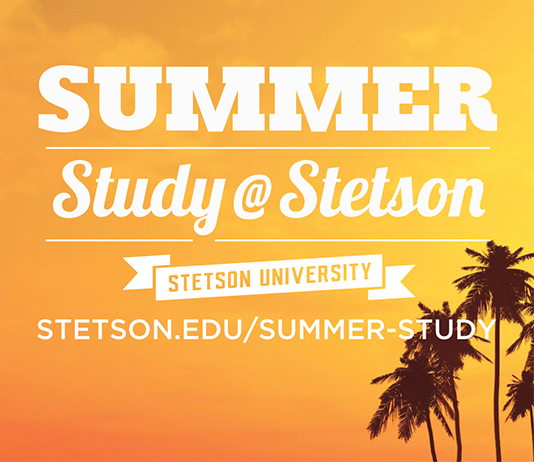 Summer school is a great opportunity to take courses you need for your major, to explore courses that you may not be able to take during the regular semesters, or to catch up if you are behind in completing your curricular plans.
Stetson is offering a wide range of courses this summer during four different sessions:
• Session 1 begins May 16 and ends June 14.
• Session 2 begins May 16 and ends July 6.
• Session 3 begins June 16 and ends July 15.
• Session 4 begins June 20 and ends July 29.
Most summer courses are online, but some are on campus. We have courses from a variety of disciplines, both lower-division and upper-division courses.
You can register for summer courses in the same way you register for fall or spring courses. For more information about summer school, go to http://www.stetson.edu/other/summer-study or contact Mitchell Reddish at [email protected].
If you have questions about financial aid during the summer, please contact the Office of Student Financial Planning ([email protected]; or 386 822-7120); or for questions about payment of summer tuition, please contact the Office of the Bursar ([email protected]; 386 822-7050).
Best wishes for a productive and enjoyable summer.
Mitchell Reddish, Coordinator
Stetson Summer School