Stetson Alumna Delivers Heart-wrenching Plea for Her People in Ukraine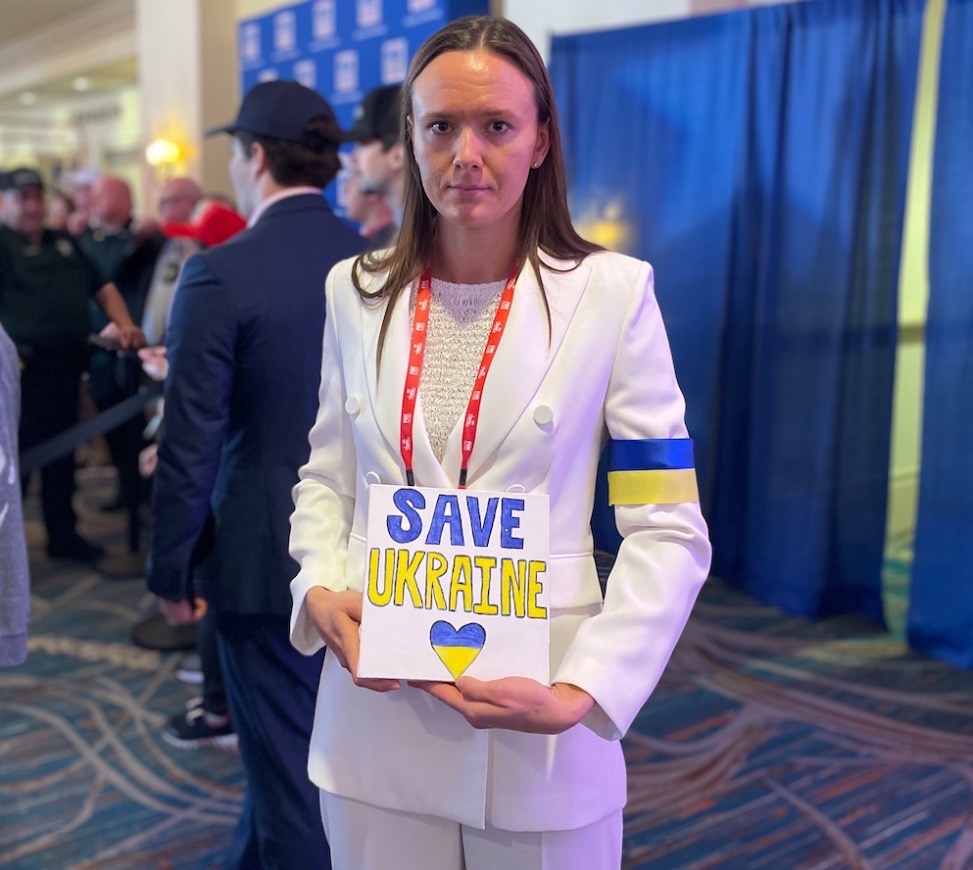 It can be hard to understand the personal experiences of those most impacted by this war, but when you hear from people who are directly connected, it is hard to ignore their pain.
Paula Hentz, director of international learning at WORLD: The David and Leighan Rinker Center for International Learning, sent Stetson Today the story and media reports from Kateryna (Kate) Lieshok '21, a Stetson MBA graduate.
Lieshok is in the United States on a work authorization internship and went to CPAC, the Conservative Political Action Conference in Orlando, to raise awareness about the war in Ukraine.
Read her story, "'Help Us!' Ukrainian Woman at CPAC Delivers an Utterly Heart-wrenching Plea for Her People," published on Mediaite Feb. 27.  A picture of her sign (but not her face) also was used by The Washington Post to illustrate the cross section of Ukraine and politics at CPAC.
Lieshok's mother, father, brother and grandfather are back home in Ukraine. She talks to them by phone all the time and is praying for them, too, she told Mediaite.
"I just want to say that, we fight for our land, we fight for our freedom — we fight for all Europe's freedom," she said in the article.
"We need help," she added, making a plea to America. "We're asking if you can help us and protect our sky. We can protect our land, we can protect our land. Just help us with the sky, with ammunition."