Stetson Faculty Condemn Russian Invasion of Ukraine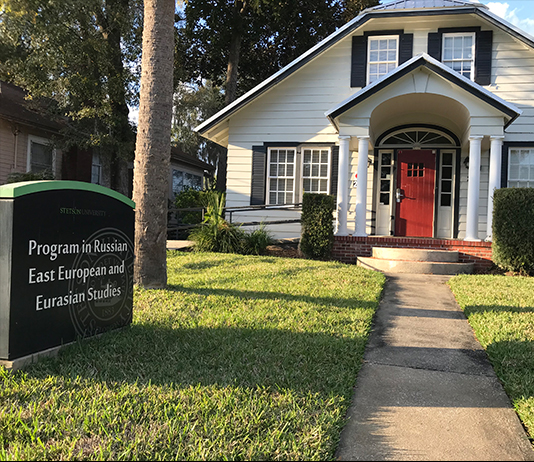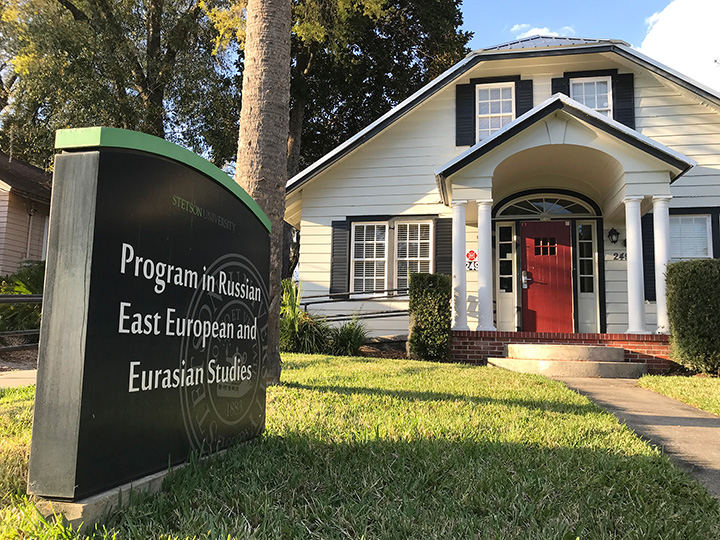 Stetson's Program in Russian, East European and Eurasian Studies stands with our national professional organization, the Association for Slavic, East European and Eurasian Studies (ASEEES), and many language and area studies programs around the country in condemning Russia's military assault on Ukraine. There is no justification for this violent assault on Ukraine's sovereignty, an assault begun eight years ago in 2014 when Russia occupied Crimea and Eastern Ukraine.
Our program began in the Cold War when the Soviet Union was our sworn enemy. Yet still Stetson students learned Russian, traveled to the Soviet Union, and learned about the complicated history and politics of this region in their classes. Central Florida is far from the steppes of Kyrgyzstan, or the winding Dnipro River in Ukraine, or the towering Kremlin—but still Stetson students took that step outside their comfort zone to learn about a place far away, yet of strategic global importance. Today we continue that push for understanding, for knowledge, for learning. We keep in our thoughts the people of Ukraine, now under attack, and the people of Russia who do not want their country to be attacking. We hope for peace and freedom, not as abstract dreams, but as concrete goals that our teaching, learning and actions can help achieve.
SPREES Faculty Members,
Michael Denner, PhD
Professor of Russian, East European and Eurasian Studies
Mayhill Fowler, PhD
Associate Professor, Department of History
Director of SPREES
Katya Kudryavtseva, PhD
Associate Professor of Art History
Daniil Zavlunov, PhD
Associate Professor of Music, Musicology
Snezhana Zheltoukhova, PhD
Visiting Assistant Professor and Language Commons Director
Elizabeth Plantan, PhD
Assistant Professor of Political Science
Martin Blackwell, PhD
Visiting Professor of History