Junior Skye Cronje awarded a 2022-23 Newman Civic Fellowship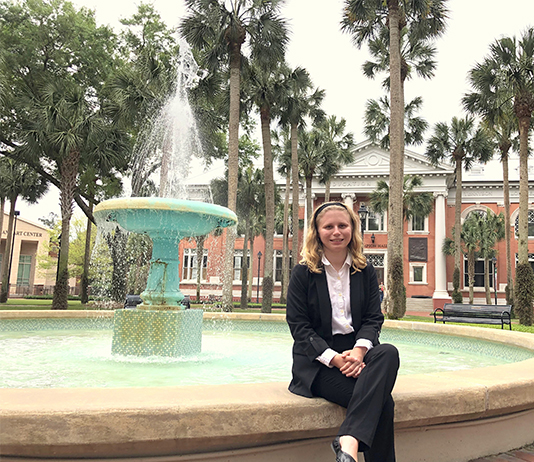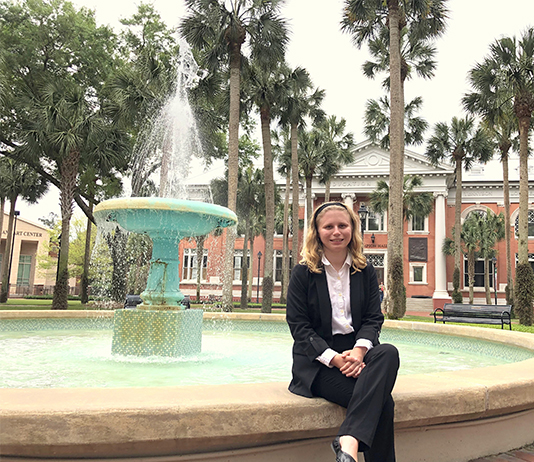 Junior Skye Cronje has interned at an Apopka nonprofit that helps Latino immigrants and farmworkers. She spent one spring break advocating for farmworkers in Pierson and another in Washington, D.C., advocating for immigrants under DACA (Deferred Action for Childhood Arrivals).
She's president of Stetson's Rotaract Club, a service organization, and a member of Stetson's Peace Corps Prep Program and Bonner Program.
For these projects and others, Cronje has been named a 2022-23 Newman Civic Fellow. The fellowship is awarded by Campus Compact, an organization that seeks to foster the ability of its member universities "to improve community life and to educate students for civic and social responsibility."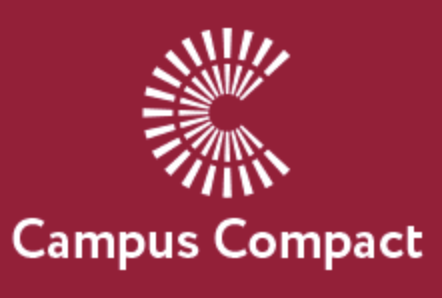 The yearlong fellowship, named for Campus Compact founder Frank Newman, includes virtual learning opportunities, an in-person conference in Boston, and networking with student leaders. The 2022-23 group includes 173 students from 38 states and Mexico.
"One difference can make a huge change in a community," says Cronje, a junior majoring in World Languages and Cultures. "I want to inspire other young people like me to get involved. Don't be afraid to be that change."
Cronje mentions she may pursue a graduate degree in "peace education — where people teach peace and conflict resolution to make the world a better place and to just make people feel good for who they are. That's what I believe the whole world needs: less violence – more peace, loving and coming together as communities."
Cronje initially became intrigued by Stetson after hearing her high school band teacher, a Hatter grad, talk enthusiastically about the university. Cronje attended a leadership conference at the school, and later learned about the Bonner Program at an open house. "I fell in love with Stetson," she says.
The crowded resume she has amassed during her three years at the university reflects her willingness to be that change she spoke of.
She is pursuing three minors: International Studies, Latin American and Latino Studies, and the Certificate of Community Engagement.
Through her major, she is learning Spanish ("I'm almost fluent," she says) and Arabic ("I'm at elementary level"). She is learning Portuguese "from friends," and a Mayan language through the mentorship of Robert Sitler, PhD, professor of World Languages and Cultures and director of the Latin American and Latino Studies Program.
Cronje will be one of four students accompanying Sitler to Chiapas, Mexico, this summer as part of a mentored field experience. She will study in Spain this fall.
"I want to be able to communicate with people across different languages and cultures," she says. Cronje even speaks a few words of Afrikaans, courtesy of her South African-born father (who is now a U.S. citizen).
In summer 2021, Cronje interned at the Hope CommUnity Center in Apopka, a nonprofit organization that aids the area's Latino immigrant and farmworker community, and she continues to work 10 hours a week there, researching immigration policies for the staff, translating contracts and letters for clients who speak little or no English, and assisting the center's Adelante Caminates program for unaccompanied minors.
Cronje has taken two "alternative spring break" trips: One to Pierson "where we advocated for farmworkers' rights and we actually got to do work in the community garden," she says. Another break took her to Washington, D.C., where she and colleagues met with U.S. representatives "to advocate for DACA (Deferred Action for Childhood Arrivals), which has helped millions of immigrants here to live their lives without fear of deportation, and attain a quality education, which is a basic human right," she says.
Cronje also is a FOCUS Orientation Leader, mentoring incoming students. And she's involved with Amnesty International.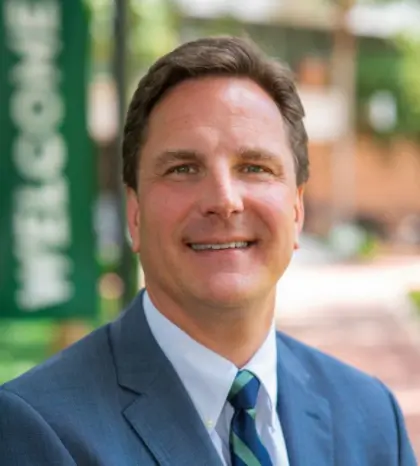 President Christopher F. Roellke, PhD, noted in his nomination letter to the Newman Civic Fellowship committee that, while Cronje's hands-on service "is impressive, it fails to capture the fact that Skye is one of the most optimistic, cheerful, friendly and collaborative students on our campus."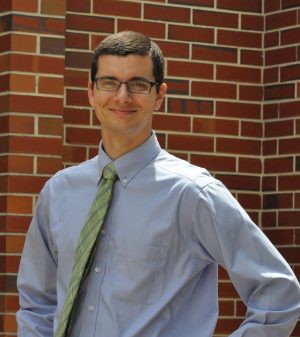 Kevin Winchell, associate director of Community Engagement, and Taylor Hibel, assistant director of the Bonner Program & Community Partnerships, encouraged Cronje to pursue the Newman fellowship.
"Skye is a ray of sunshine and a force of nature," Hibel says. "As a Bonner and community leader, Skye is passionate about human rights, specifically immigration and undocumented folks' rights. She has worked tirelessly to alleviate disparities in marginalized communities. … She motivates and inspires her fellow Bonners through her friendly nature, hard-work ethic and passion for creating positive, sustainable change. Her impact has been immense."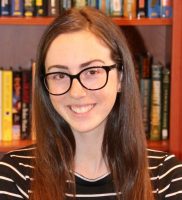 Cronje, who has autism, says she is "always happy to talk about my experiences being on the autism spectrum, or talking about what autism is. It's a neurological condition that impacts social skills. It means your brain thinks differently than other people's brains."
Cronje says autism "has taught me that I am a unique person. It doesn't matter what society thinks. Nothing is going to set me back from being who I am."
— Rick de Yampert