QEP Wednesdays And Free Coffee For Students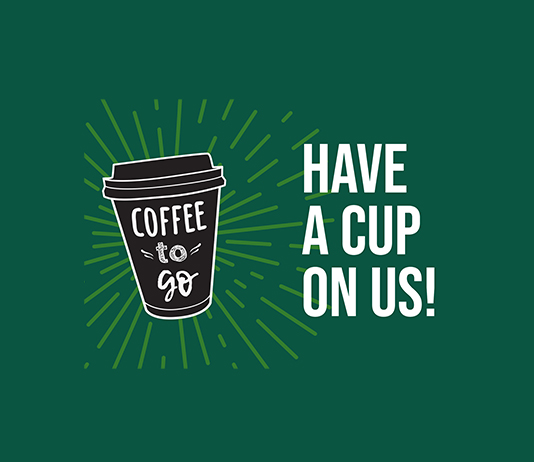 Students: Do you know about the QEP?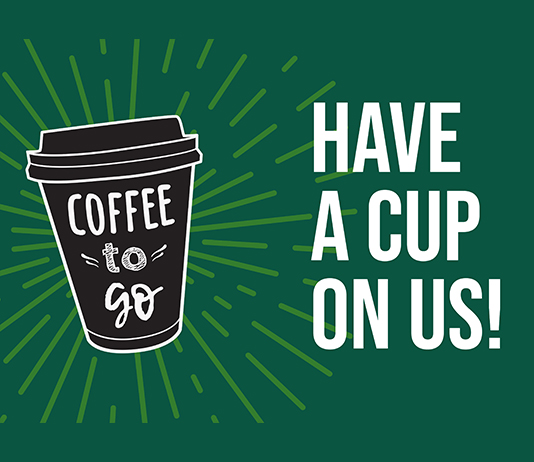 The QEP=GAP Team is offering a free cup of coffee on Wednesday, March 23 and March 30, if you can successfully answer two questions.
Test yourself and win a free coffee at the Stetson Coffee Shop!
Winners can pick up their coffee cards in the duPont-Ball Library at the front desk!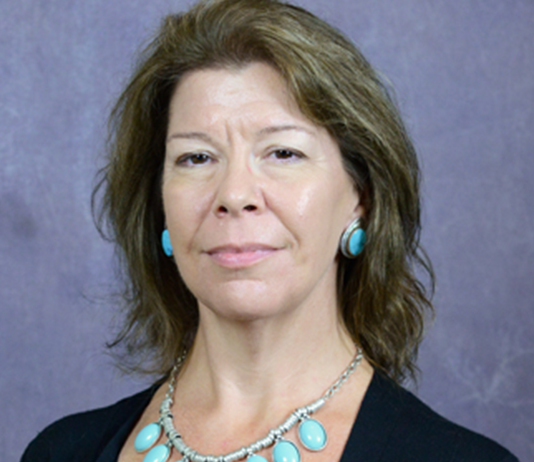 What Is Stetson's QEP? Five Questions For Professor O'Neill
Every day, a "firehose of information" floods people from many different sources, including social media and the news media. Some people may wonder what's reliable, what's misinformation and what's deliberate disinformation.
Sifting through the deluge requires skills in information literacy to foster critical thinking. "Those skills are essential for us to function as citizens of the world," says Associate English Professor Megan O'Neill, PhD.
O'Neill has been working with faculty, students and staff for nearly three years to develop Stetson's Quality Enhancement Plan, which will focus on enhancing those skills for students beginning in Fall 2022.
As the QEP Director, O'Neill describes the plan as having three components: Learning how to Gather, Analyze and Present information — or G-A-P.
She recently answered 5 Questions from Stetson Today about the QEP as she sets out to raise awareness on campus about the new plan.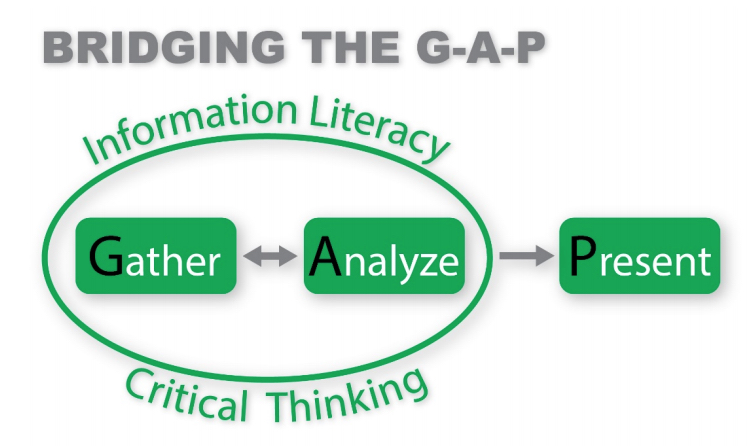 Q: What is a QEP and why does it matter to Stetson students, faculty and staff? 
A: The Quality Enhancement Plan (QEP) is a University commitment to excellence in learning, required to maintain accreditation within the Southern Association of Colleges and Schools Commission on Colleges (SACSCOC). It's designed as a 10-year plan to substantially improve some element of student learning and/or student success. The QEP is a wonderful opportunity to take something that Stetson should have been doing, or was perhaps starting to do, and make it a reality.
The QEP this year is focused on information literacy: that's the set of integrated skills needed to sift through the firehose of information that comes at us from every possible direction (social media, news media, peer-reviewed material, conversations with others, etc.) to make smart, informed and unbiased decisions about what's true and what isn't. It's absolutely essential in this local, national and global moment to be able to determine what's disinformation, what's misinformation and what's reliable information. These skills impact learning in the classroom, the ways we connect with our personal worlds, and the way we perform in our careers.
We all need to know how information is created, how it gets spread, and how to evaluate it for reliability, credibility and authority. Having those critical skills means we develop a methodical, analytical approach to make sense out of what can feel like a chaos of conflicting opinions. Those skills are essential for us to function as citizens of the world. We call this QEP "Bridging the G-A-P," meaning that we commit to enhancing the skills of gathering (information literacy) and analyzing information to be able to present the results of those skills wherever we need to. Gather + Analyze + Present: G-A-P!
Although QEPs are always directed at student learning, faculty and staff are integrally involved. Faculty get additional training, develop new teaching strategies or offer new courses. Staff help make these enhancements possible and they also can benefit from them as well. Right now, for example, I'm working with staff in Student Employment to join the QEP by understanding how position descriptions can be aligned with the G-A-P principles. Our QEP will also be connecting to Community Engagement and WORLD. We want the QEP to touch every member of the Stetson community, and we start with students.

Q: Who came up with this plan? 
A: Stetson took almost three years to develop this plan, and at every step faculty, students and staff were involved in the discussions to narrow and focus our goals. Planning committees were put in place to identify a topic, refine it and figure out how to implement it. We made presentations to all kinds of faculty and student groups, including the Student Government Association, to get feedback. Surveys, too, helped us hear from the folks who couldn't attend the presentations. We got wide involvement from the campus community and we used all that data to help us get to this point.
The SACSCOC organization will also send us a visiting team in early April to talk with students, staff and faculty about the plan. That will be a very important step in the process of rolling out the QEP initiative. I hope that every person they talk with will be able to talk about G-A-P as a vital element of learning at Stetson.
After the summer for faculty to rework some of their courses, we'll be ready to launch for Fall '22 classes. We're starting a big marketing blitz now to get the word out to every single person on campus, so people should keep their eyes open for QEP = G-A-P.
Q: Does a Quality Enhancement Plan really make a difference in students' education? Has Stetson done one before? 
A: A QEP can make a big difference! The last QEP, "Transitions," gave us the First Year Seminar program, which was intended to help students entering Stetson get familiar with college-level expectations for reading and writing, critical thinking and essential research skills. The FSEM is, as a result, an integral course for the Stetson education.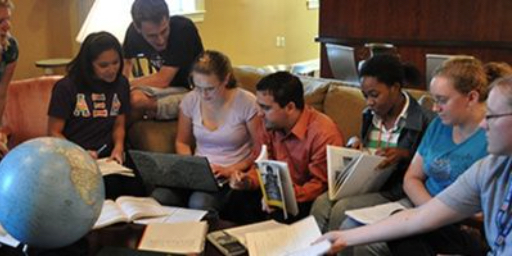 This QEP, "Bridging the G-A-P," will help students in 100, 200, and some 300 level courses develop the skills to be information literate. If we target developmental courses, students will be better prepared for the expectations in their upper-division courses — and that success translates to deeper learning and better results when students leave here to venture out into the job market.
Of course, the G-A-P principles mean that students develop a methodical, unbiased, inquiry-based approach to complex questions that often have contradictory answers. For example, different sources of news often take different positions on the same issue, and sometimes those positions are radically different. What accounts for those differences? Which story are people going to believe and why? What are the key elements in making that kind of decision? The ability to ask these kinds of questions is vital to a healthy, functional democracy.
The G-A-P Leadership Team, made up of faculty, staff, students and administrators, is working hard at building support for students and faculty as we go into this project. The duPont-Ball Library is offering expanded opportunities for collaboration with faculty and with students, for one thing, and the Writing Center tutors and some teaching assistants are being cross-trained on research skills.
The library has purchased a new set of information literacy tutorials, called Niche Academy, that will help students, staff and faculty practice their skills. Ongoing Cultural Credit events through the library and the Writing Center will help students understand better what faculty mean by the phrase "scholarly conversation," for instance, and why different disciplinary conventions — like documentation formats — matter. Faculty are being offered learning opportunities and workshops, too, to make their G-A-P courses engaging and enjoyable.
As always, we need to document successes, so we can show what's working and what needs more thinking. We have a number of methods by which to regularly measure how the G-A-P plan is working, and as we collect all that data, we can make adjustments and revisions where needed, so we can ensure continuous improvement. That's always the goal of any institution, and QEP gives us a way to focus on a particular set of skills that a majority of Stetson students, faculty and staff agree are essential and necessary. We'll report to the campus community regularly, so that everyone can be involved and responsive.
Q: Will this affect students' grades or graduation requirements?  
A: The G-A-P plan won't affect graduation requirements at all. Courses that adopt the G-A-P plan are already courses that students would normally take in their degree programs — but they are enhanced with work on the skills of information and analysis. The G-A-P plan may well affect students' grades in a good way: when faculty and students work together to understand how information works, students can often earn better grades as a result. That would be a great outcome.
Q: When will this Quality Enhancement Plan start? Do faculty and students need to do anything to prepare?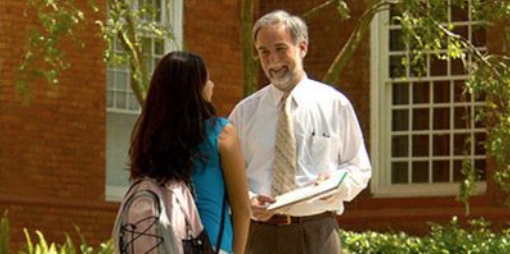 A: During the Spring 2022 semester, a lot of preparation is being done: faculty are proposing their courses for enhancement with QEP principles, students are getting excited, and staff are finding new ways to implement these information and analysis skills. All that preparation will get us ready for the launch of G-A-P courses in Fall 2022. Not all courses will be G-A-P courses, of course, just like not all courses are writing-enhanced. But we're going to work toward increasing the numbers of courses to offer students.
Students don't see much of the work that faculty do as they prepare their courses, so there's not much for students to do right now except to get informed! Keep learning about what QEP means. Watch the digital signs on campus for updates. Visit the library to learn more. Come to a meeting or a tabling event. Enter a contest and win a T-shirt that says, "QEP = G-A-P!" Drop by a QEP pizza party to pick up some QEP stickers. Talk to faculty about what they know about QEP. And most importantly, students can talk with each other about the plans.
We always want to hear from students about their learning, so I'm always available. Email me at [email protected]. And check the website: Bridging the G-A-P: The Stetson Quality Enhancement Plan.
-Cory Lancaster