2022 Brown Center Teaching Colloquium Offers Insight and Collaboration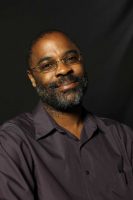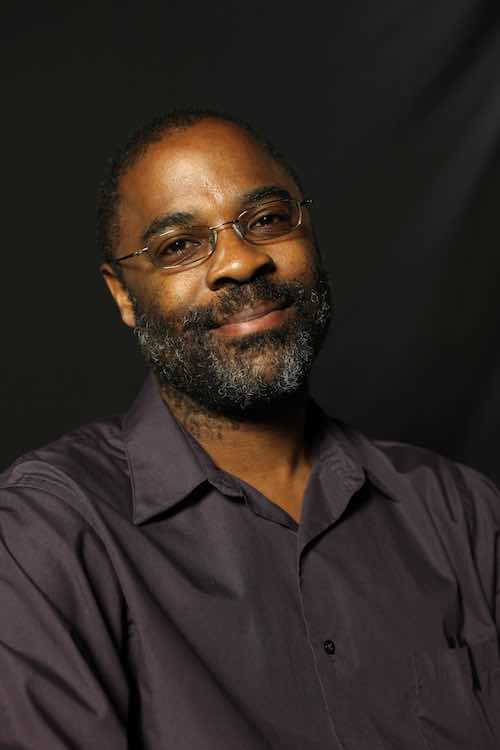 In what was supposed to be its eighth year — but instead was two years in the pandemic-making — Stetson's Brown Center for Faculty Innovation and Excellence hosted the 2022 Brown Center Teaching Colloquium on April 8. There, Central Florida colleges shared best practices for teaching and learning under the theme of "Sharing Knowledge: Educating Students During a Pandemic."
Appropriately enough, the event was held virtually, which presented further opportunities to learn.
"It was our first time [presenting on a virtual platform]. We had good participation for a day, and we felt really, really good about that — especially since it was our first time," said Harry Price, PhD, associate chemistry professor and faculty director for the Brown Center.
Beyond the typical lessons of conducting a virtual conference, the colloquium involved multiple presentations outside of Stetson, creating separate challenges. All were overcome, prompting Price to add, "We felt really good; we pulled it off!"
Indeed, there was much enthusiasm and promise in the air, as presenters from Stetson, Embry-Riddle Aeronautical University and Florida Southern College discussed experiences and knowledge gained after teaching and working during a pandemic.
The mission of the Brown Center for Faculty Innovation and Excellence is to promote faculty vitality and vibrancy through learning opportunities that advance student engagement in and outside of the classroom by offering programming, mentoring and consultancy that enrich and sustain excellence in all facets of faculty life: learning and teaching, scholarship, leadership and service.
The colloquium offered each of those elements to the approximately 52 attendees, who at some point viewed the event, spending about four hours on average.
The Presentations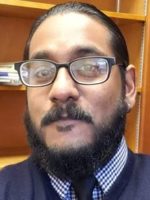 Keynote speaker David Johnson, PhD, a Brown Visiting Teacher-Scholar in Stetson's English Department, drew the largest attendance of the day. He addressed the topic of "Looking back: What I learned about myself and teaching during a pandemic." Johnson, who will soon depart Stetson, was selected as the keynote by virtue of being "top notch," Price described.
Aside from the keynote address, the most-attended session was "Latinx Changing the World During the Pandemic?: Promises and Perils of Community-Based Learning," presented by Stetson professors Pamela Cappas-Toro, PhD, and Raisa Ankeny, PhD, along with guests Andrea Bobadilla, Andy Ramirez and Chris Morissey.
Other Stetson presentations included "Inclusive Professionalism: Examining how we teach/discuss professionalism through a DEI lens" by Meg Young, DBA, an instructor in the School of Business Administration. Also, "Advancing Equity and Inclusion: Deepening Academic Rigor by Prioritizing Social Emotional Learning" was presented by Rajni Shankar-Brown, PhD, Stetson professor and the Jessie Ball duPont Endowed Chair of Social Justice Education.
In addition, Embry Riddle's Chad Rohrbacher, associate director, Center for Teaching and Learning, and Lulu Sun, PhD, College of Engineering, presented "Student Reflections Encourage Self-Regulated Learning and Faculty Just-In-Time Teaching."
From Florida Southern, "Educating Students During the Pandemic Through a Unique and Transformational Collaboration Between the Offices of Academic Affairs and Student Life that Inspired Innovative Approaches to Teaching and Learning" was presented by Susan Freeman, vice president for Student Development, and Tracey Tedder, EdD, associate provost.
'Celebration of Learning Experiences'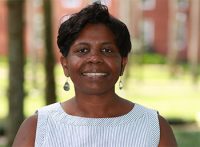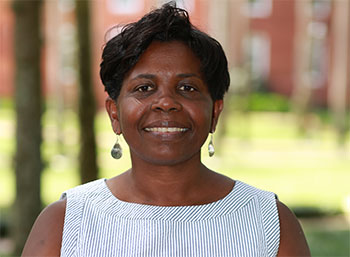 In the wake of "continuous, consistent engagement with loss" during the pandemic, the colloquium was a "harmonization, a celebration of learning experiences by faculty, staff and students at the end of an academic year," commented Rosalie Richards, PhD, Stetson associate provost for Faculty Development and professor of chemistry and education.
"I think it's a celebration of learning and an opportunity for us to really grapple with some of the imperatives in higher education and areas of dissonance for people to come together around teaching and learning. … This has always been about sharing knowledge, sharing excellence. That's the goal of the colloquium."
Coming Next
Notably, more collaboration between Stetson and other institutions, both in Florida and nationwide, are being planned, said Price, citing that his next focus is squarely on what's called the PKAL Regional Networks.
PKAL Regional Networks, established in 2005 with support from the National Science Foundation, provide professional development opportunities for all STEM faculty that are highly effective, affordable and sustainable.
Price promises more information to come, but does offer this bit of insight: "This will elevate the Brown Center and Stetson, and meshes with new initiatives tied to the health sciences at Stetson. And it involves cooperation between institutions, which is really what I'm all about."
-Michael Candelaria