Dedication of Rigsby Landscape Memorial set for April 30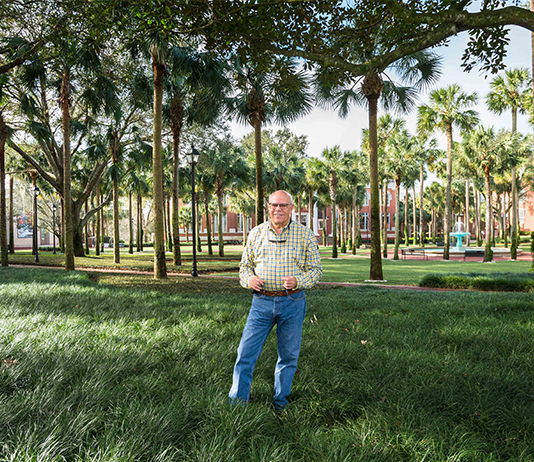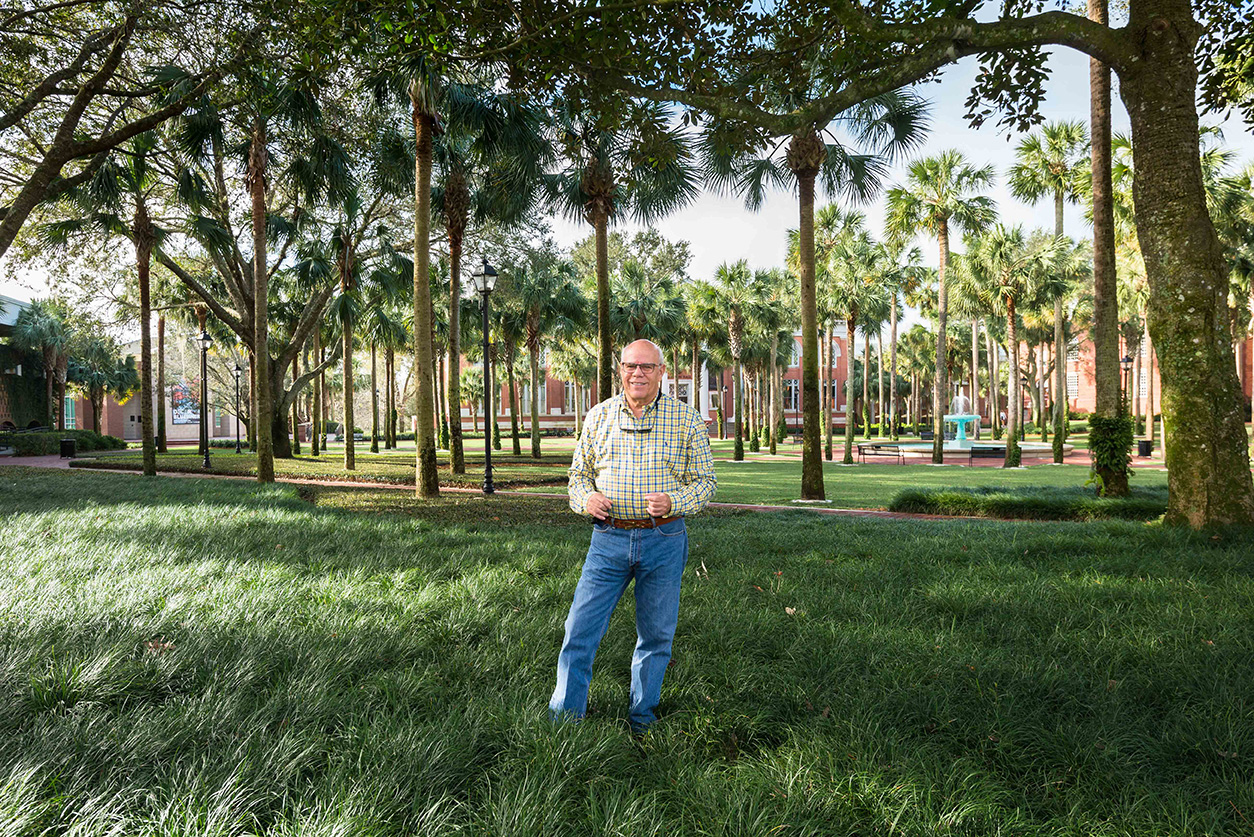 As manager for Stetson Grounds and senior assistant for Special Projects, Dave Rigsby oversaw the development and maintenance of more than 176 acres. He has been credited with transforming the Stetson grounds by planting hundreds of trees and thousands of plants, completely redoing the core of campus.
After 42 years on the job, Rigsby retired in January 2020 and passed away in May of that same year.
Prior to Stetson, Rigsby was a fixture in DeLand. He was superintendent of Parks for the city of DeLand in the late 1970s before then-Stetson President Pope Duncan, PhD, asked him to come to work for the university.
Even during his time at Stetson — becoming immensely popular on campus among students, faculty and staff — Rigsby was a key leader in the city. He served as a DeLand city commissioner from 1980 to 1993, and mayor from 1993 to 2001, as well as on many other government boards and civic groups.
The Rigsby Landscape Memorial, created to honor his accomplishments and his memory, was funded by dozens of donors who felt compelled to help create a space on campus where folks can remember him and all of his contributions.
The Memorial will be dedicated on Saturday, April 30, at 2 p.m. and all members of the Stetson DeLand Community are welcome to attend. The service will be held at the memorial site, located just west of Conrad Hall. Community members are also welcome to join Rigsby's family at an informal reception immediately following the dedication.
-Stetson Today