9 Stetson Staffers Win Awards at Employee Recognition Celebration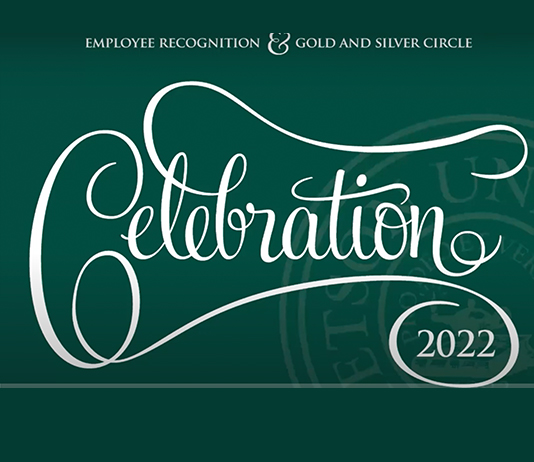 The Quality of Service Council recognized the hard work and dedication of Stetson University staffers by honoring nine people with awards at a virtual Employee Recognition Celebration on Thursday, April 14.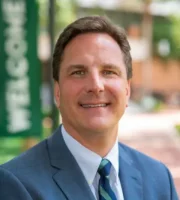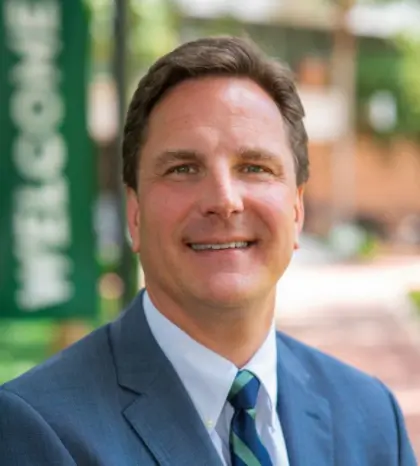 President Christopher F. Roellke, PhD, called the annual awards ceremony "one of my favorite, favorite events of the year."
"Welcome all of Hatter Nation to this important celebration of extraordinary service and commitment to what I like to call the magnificent enterprise of Stetson University," he said in his opening remarks.
"Needless to say, as I entered into this community, we have confronted what I like to describe as a once-in-a-century set of challenges. And it's my firm belief that we have done so and navigated this with kindness, with empathy and with shared ownership and I believe our community has benefited as a result of that extraordinary service from each and every one of you," he added.
This year brought 114 nominations for the staff awards "and all of them are so well-deserved," said Quality of Service Council Chair Susan Smith.
The 2022 winners are: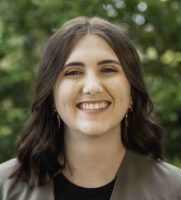 • The Adapter of the Year Award went to Megan Lohsen, assistant director of University Events. Lohsen "is a consummate professional in all administrative duties and goes above and beyond our expectations to support students, colleagues and guests," wrote one nominator.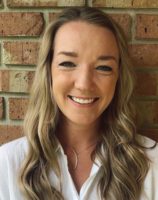 • The Communicator of the Year Award was presented to Sarah Bembinster, assistant director of Communications in the Office of Admissions. Wrote a nominator, "Knowing how to reach Gen Zers is a critical skill and this person has a talent that reaches our high school population to keep them engaged. This Hatter knows how to communicate to students in the recruitment needs of the university."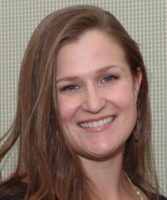 • The Go Beyond Award was given to Sara Scarpelli, director of Community Outreach for the School of Music. During the pandemic, she "maneuvered each hurdle and obstacle with grace, constant care for the students, their mental well-being and physical health. … [She] is without a doubt an individual that goes above and beyond every day."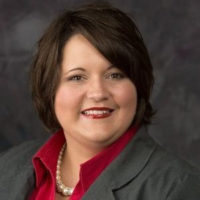 • The Innovator of the Year Award went to Darnie Petro, coordinator of Financial Aid Communications in the Office of Student Financial Planning. Petro created a fun and informative way for students to gain financial literacy, including learning how to maximize their financial aid. "This was a huge success to up the number of FAFSA (Free Application for Federal Student Aid) filers, which helped our office to better help students. [She] took it a step further and worked very hard to have the event approved" for Cultural Credit, wrote a nominator.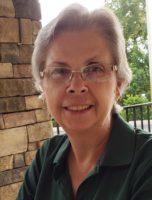 • The Mentor of the Year Award was presented to Debbie Tate, administrative assistant in the departments of Philosophy and Communication and Media Studies. Tate received several nominations. One person wrote that Tate enriches "all our lives with endless encouragements and a caring presence. [She] is such a kind person and definitely goes the extra mile to make working at Stetson feel like home."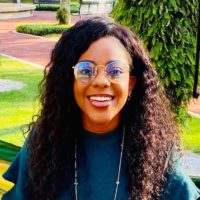 • The Morale Builder of the Year Award was given to Alexis Glenn, assistant director of Admission and Financial Aid NCAA liaison. Glenn received numerous nominations. One person wrote, "I have truly never met a person that exudes positivity more." In the office, Glenn helps "set the tone for the day with inspirations, a funny story or a snack." Yet, she also inspires the team "to get things done with a 'work hard, play hard' mentality."
• The P.A.R. Award, which recognizes professionalism, attitude and reliability, received 19 nominations, the most of any category. The honor went to Taylor Hibel, assistant director of the Bonner Program and Community Partnerships, who oversees more than 60 student employees. "When this award recipient commits to something, you can consider it done – a fact that is more impressive considering just how much they commit to for their office, our university and our community," wrote a nominator.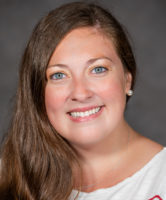 • The Problem Solver of the Year Award went to Renee DuBois, associate director of Campus Vibrancy in the Office of Student Development and Campus Vibrancy. DuBois received several nominations. One person wrote, DuBois "is known for being one that students, faculty and staff reach out to for questions, that they look to when they need help dealing with problems, and that they know will be a resource for solutions because of her calm and positive personality that is uplifting and supportive."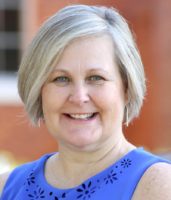 • The Ultimate Hatter Award was presented to Lisa Guenther, administrative support II in the Department of Religious Studies, who embodies the mission of the university, exhibits exemplary service in her job and made a notable contribution to her department or a university project. One nominator wrote that Guenther is a reliable compass continually pointing the university in the direction of its goals and values. She wears many hats and is known for always going above and beyond in all situations.
In closing, Smith with the Quality of Service Council thanked all the nominees for "their incredible work, their dedication and their commitment to Stetson."
"The outpouring of all of the nominations this year shows the hard, careful and kind work of our Stetson community," she said.
-Cory Lancaster