Creative Arts Senior Exhibition on Display: Award Winners Announced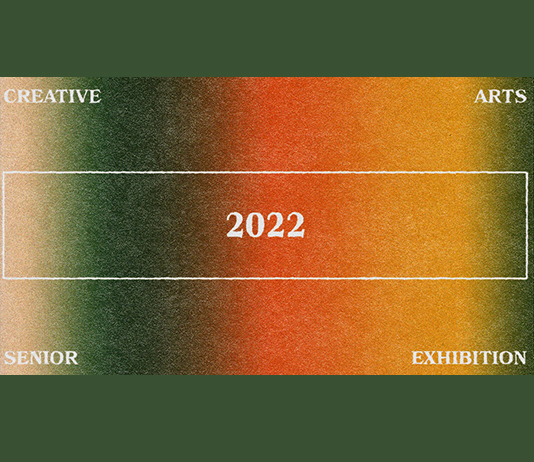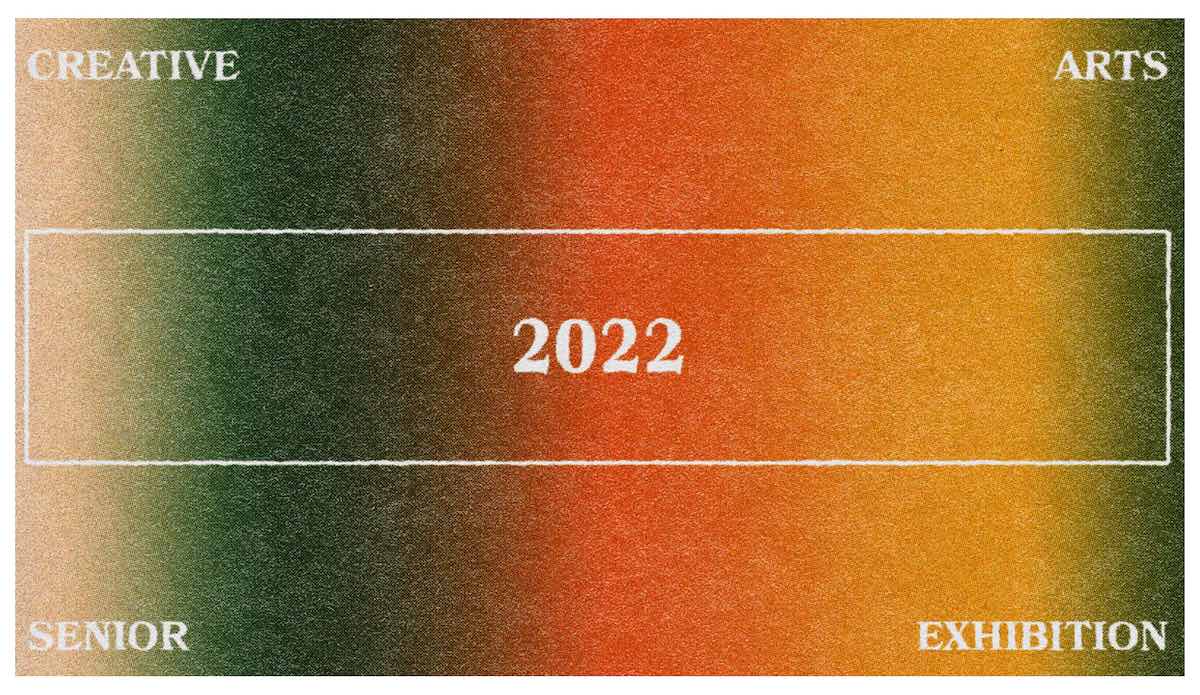 The Hand Art Center and the Creative Arts department welcome the Stetson community to the Creative Arts Senior Exhibition 2022. This exhibition features the final projects of Creative Arts students from both the studio and digital concentrations. For many of the seniors, this is the culmination of years of work and study at Stetson.
This exhibition features traditional art mediums, such as ceramics and photography, and some atypical digital projects like a 3D printed puzzle, drawings with an augmented reality feature, and an interactive sound table. Also featured are two student-designed video game projects from Stetson's Digital Arts Program, which was recently ranked among the nation's top game design schools.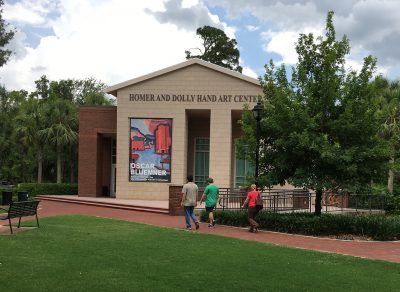 With contributions from 16 graduating seniors, the exhibition provides a diverse variety of artmaking. Artist statements accompany every project, providing the visitor with the context of the work and the voice of the artist. These statements, as well as some installation images and video examples, can be found on the Hand Art Center website: www.HandArtCenter.org/senior2022
A prominent feature of this year's exhibition is the installation format. Working with Hand Art Center staff, students determined how to best install their work.
Carol Makky, who created an animatic — a video created from still images — crafted their installation with both a monitor to view the video and all 64 of the individual handmade illustrations.
Tori Kepford, whose work centers on gender roles, sexuality and feminism, suspended three handmade dresses from the walls, and then adorned them with ceramics and other materials. Senior Angelina DiMagro broadcast their infatuation with pop singer and international superstar Harry Styles across 14 feet of the gallery wall space in a piece they call "enamored."
Other contributions to the exhibit include a four-episode podcast on entrepreneurship from Kayanna Reinecker; an artistic exploration of the use of camouflage by Joshua DiCuirici; a digital novel by Aliya Thompson; and a series of album covers by Brandon Pruchnik accompanying the album he composed and printed.
At Showcase, it was the work of Andy Garcia-Ramirez and Jade Ammones that took the day. Garcia-Ramirez presented their painstakingly crafted and polished video game, while the work of Ammones relies heavily on a performance that anthropomorphizes a full-size dumpster installed in the gallery.
After much deliberation by the faculty of Creative Arts, the award winners were announced:
Fresh as Fruit Award (determined by the director of the local contemporary gallery of the same name): Joseph Dallas, for their piece titled, "Dallas."
Ethan Greene Award in Digital Arts: Zoe Boykin, for their work titled, "Observation Zone," which includes poster-sized prints and an installation of cameras and monitors that provide a live stream of visitors to the Hand Art Center.
Ed Hamill Award to Outstanding Senior: Jade Ammones
Louis & Elsie Freund Art Award: Carol Makky, for their work titled, "The Mountain." The Louis and Elsie Freund is a purchase award. Along with an honorarium, Makky's work will be added to the permanent art collection of Stetson University.
Ann West Hall Award for Outstanding Achievement in the Senior Digital Arts Exhibition: Genesis LaBoy, for their project titled, "Pick Me!" This is also a purchase award and LaBoy's work will be added to the permanent collection of Stetson University.
Ann West Hall Award for Outstanding Achievement in the Senior Studio Art Exhibition: Jade Ammones for their work titled, "dumpy story." This is a purchase award and the digital version of Ammones' performance piece will be added to the permanent collection of Stetson University.
The Creative Arts Senior Exhibition will remain on display through May 7. Visitors can view the works in-person at the Hand Art Center from 11 a.m. to 4 p.m. during the week and 1 p.m. to 4 p.m. on Saturdays. The exhibition can also be accessed on the Hand Art Center's website, complete with artist's statements, installation images and links to the video pieces.
-James Pearson
Director, Hand Art Center