Stetson Alumni Share Their Family Stories of Fleeing Cuba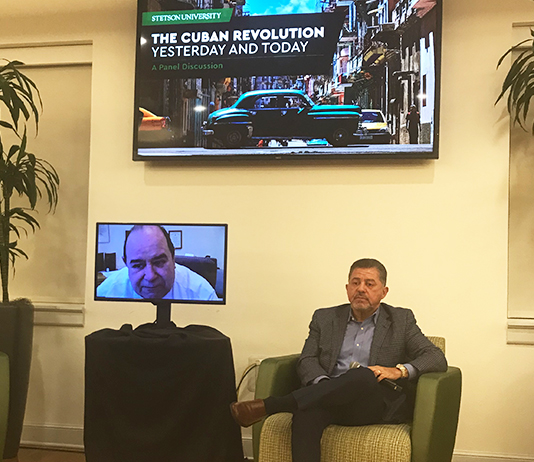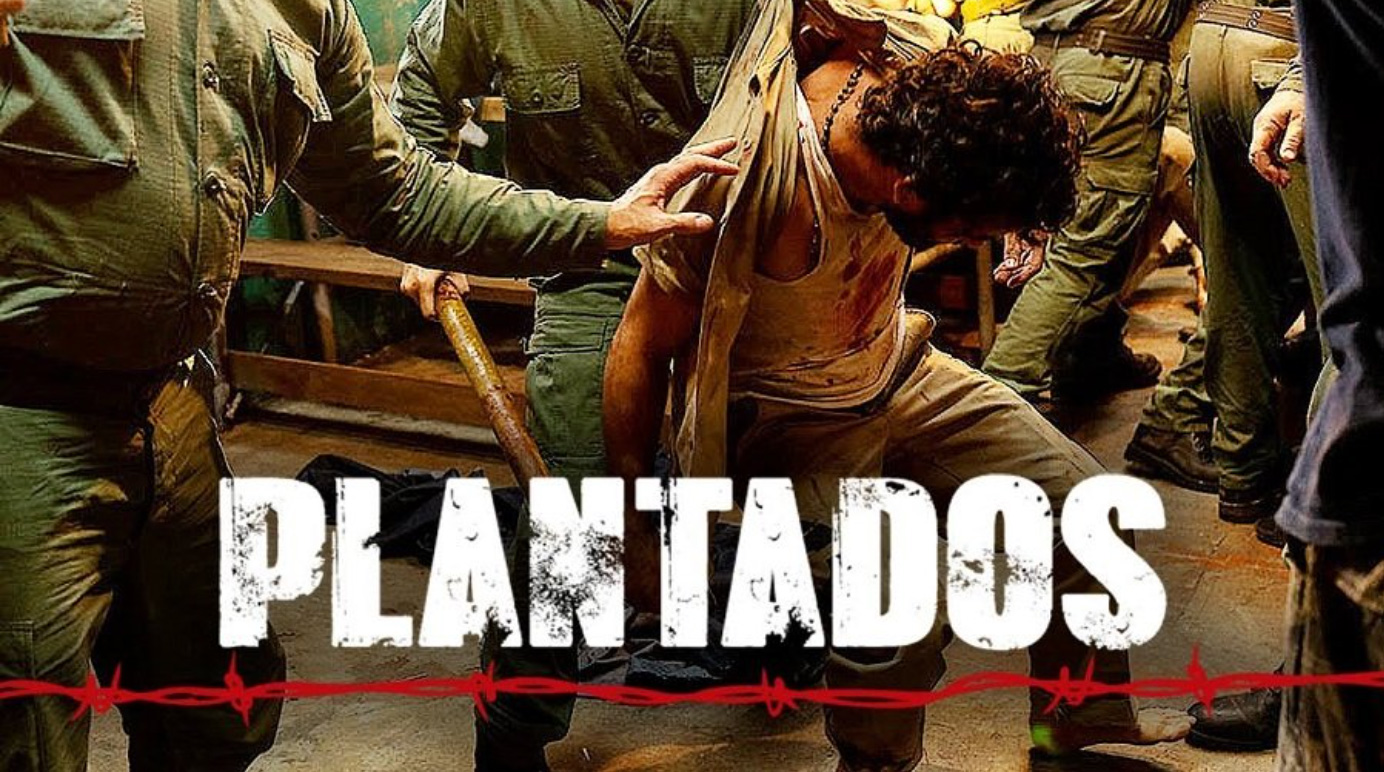 April 19 update: Stetson hosted a panel discussion March 10 about the Cuban Revolution, which attracted a crowd in the Stetson Room in the CUB, with others watching virtually on Zoom. The panelists were Stetson alumni whose families were deeply affected by the crimes committed by Fidel Castro, Che Guevara and others in power.
To learn more, the film, "Plantados," is now available on Amazon Prime and recounts the torture of political prisoners by the Castro regime. The film was produced by Centurion Films and the family of Stetson alumnus and benefactor Leo Fernandez Pujals. The film leaves a testimony to his uncle, Jose Pujals, who spent 27 years and 22 days as a plantado. He was condemned at age 36 and released after turning 63 years old.
* * *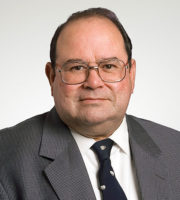 One morning in April 1961, Jerry Morales was awoken by his father about 5 a.m. and told that he and his younger brother would fly that day from their home country of Cuba to Miami.
At age 13, Morales joined the 18,000 unaccompanied children who boarded planes for the United States from 1960 to 1962 during Operación Pedro Pan. Their parents feared they would be sent to communist indoctrination centers after Fidel Castro seized power.
Morales, BA '69, Of Counsel with Snell & Wilmer LLP in Phoenix, was one of three Stetson community members who recounted their family stories Thursday night, March 10, about fleeing from the island nation.
The discussion entitled, "The Cuban Revolution Yesterday And Today," took place in the Stetson Room in the CUB and also could be seen on Zoom. The event attracted a cross section of alumni, current parents, students, faculty and staff.
"When you start listening to everybody and what their experiences were and what was happening with Cuba, I realized that (my parents) had made an enormous sacrifice. And I am most grateful to them," Morales said on a virtual call, adding that the family was reunited four years later when his parents arrived in this country, too.
But he added, "Frankly, they are memories that I don't look for because they are painful. … This is an experience that marks you in ways in which you don't even know."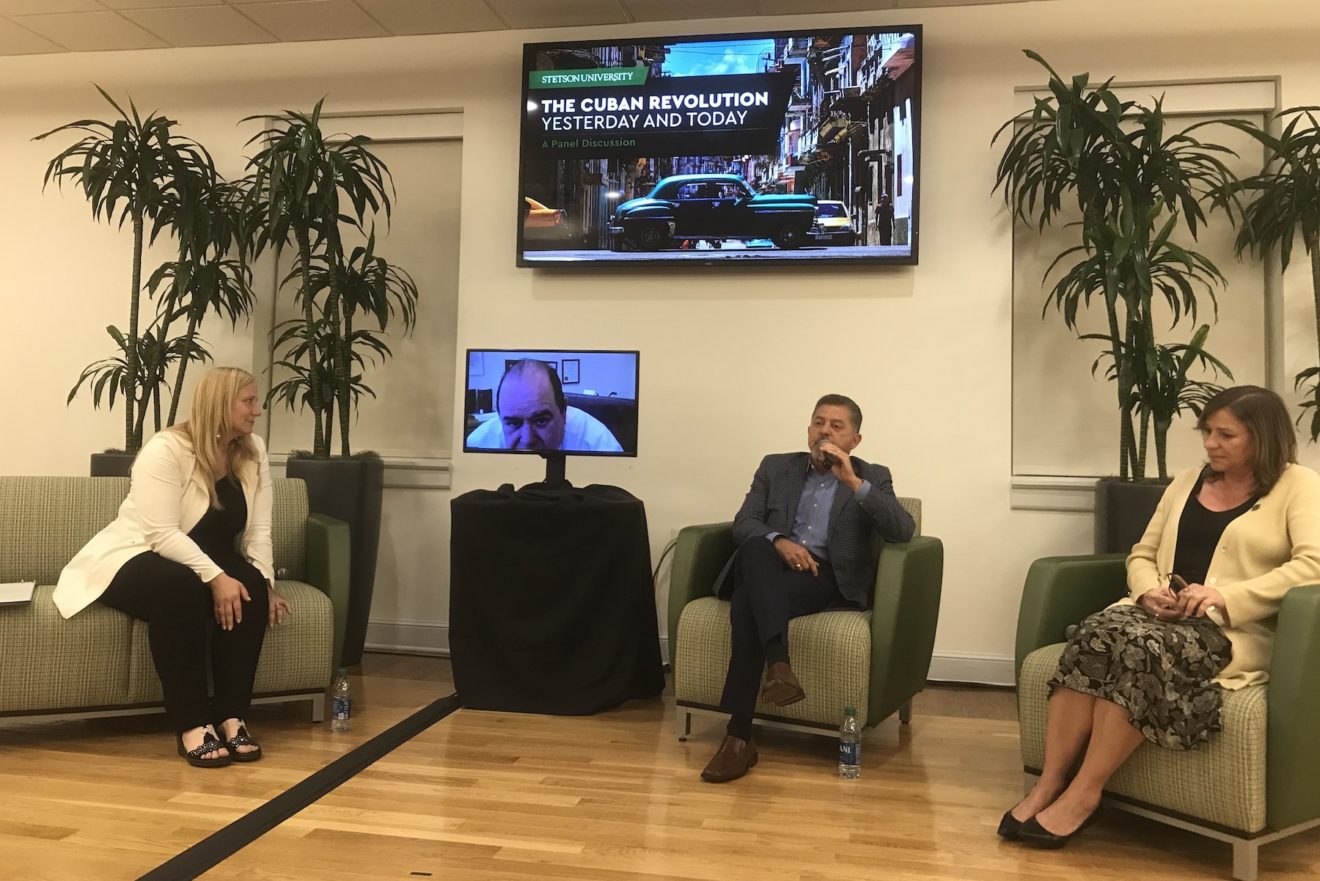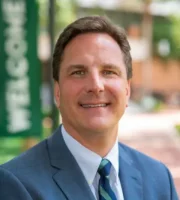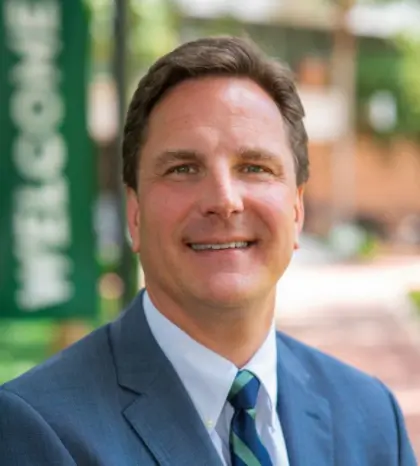 President Christopher F. Roellke, PhD, said the panelists were helping to educate the Stetson community on the "incredibly important history and family and personal experiences associated with the Cuban Revolution."
"We know that these life experiences are very difficult for our panelists to share and relive," Roellke said in his opening remarks. "And we are profoundly grateful for their willingness to share with us, so that we may grow together and learn from one another."
Before the panel discussion, the Nexus Saxophone Quartet from the School of Music performed a song written by the father of panelist Orestes V. "Gino" Santos, BS '82, MBA '85. His father, Orestes Santos, was a famous Cuban bandleader, composer, trombone player and singer.
Santos recalled that his family fled Cuba in 1965 when he was 5 years old. Initially, his father had wanted to stay, believing he could work for change from within.
For example, he met with Castro early in his administration and convinced him to approve legislation to provide equitable royalty payments for composers. He also wrote the anthem for the Revolutionary Party.
But his father changed his mind once he saw the indoctrination centers for children, as well as the vast human rights abuses and crimes committed by Fidel Castro, Che Guevara and others in power. The family left on a shrimp boat and eventually bought a house in Miami, achieving the American Dream of owning a home in less than five years after they arrived.
"To this day, everything I have is because of my parents," said Santos, president of Alpha Marketing Network Distributors/Premium Blend. "They gave up everything. My father gave up fame, celebrity status because he wouldn't have us grow up in that system. And I have an immense amount of gratitude and a debt that I will never, ever be able to repay to the United States of America."
Stetson Professor Monica Mendoza, PhD, said her family fled the island shortly after Castro ousted President Fulgencio Batista on Jan. 1, 1959. Her father was a cattle rancher and managed a 15,000-acre ranch owned by the American company, Lykes Brothers, Inc.
Her father knew Castro from when they attended college together in Havana and asked if the American company could turn over the ranch to him to manage on behalf of Cuba. Her father thought he was being helpful.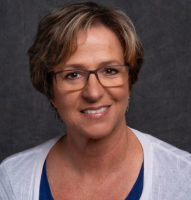 "Castro's response was not only was that not okay, but if my father and my family were still on the property when they got there, he would be shot and arrested," said Mendoza, assistant professor of Practice in Accounting, assistant dean of Academic Services and a Stetson alumna, BBA '90, MBA 2000.
Fearing for his safety, her father left immediately for a job on a ranch in Mexico. Her mother was arrested a few times before she was able to follow with their six children. Five more children, including Mendoza, were born in Mexico.
Her parents sent the four oldest children to the U.S. on student visas once they graduated from high school, and the siblings remained in this country. The family tried multiple times to gain admission here legally while they were refugees in Mexico for 10 years. Finally, out of desperation, they devised a plan to sneak across the border.
Her mother spoke perfect English. She had attended boarding school in Palm Beach and a college in Boston. The family posed as American citizens returning from a trip to Mexico while driving a car with U.S. plates.
"It broke my mother's heart to actually have to come in illegally, but we didn't have any options," said Mendoza, adding that the family later gained citizenship through an amnesty law approved in 1987 by President Reagan.
"My family lost everything – businesses, homes, land to the Castro regime," she said.  "We all thought it was temporary. We thought we'd be in Mexico a few years and then be back. And that didn't happen."
-Cory Lancaster