Student Entrepreneur Kendall Buck '23 to Be Featured on New TV Show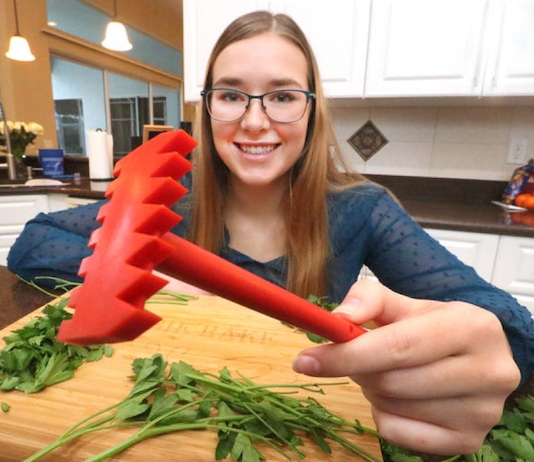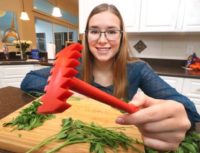 There's exciting news from Stetson's School of Business Administration: Junior Kendall Buck, an entrepreneurship and management major, will be featured on a new TV show — Fox Business Network's "Billion Dollar Idea."
On the show, Buck and other contestants will compete for $1 million in startup funding from billionaire entrepreneur Ben Weiss. The show debuts Tuesday, April 26, at 9 p.m. on FBN.
Buck is one of 15 elite entrepreneurs from 15 different cities who will go head-to-head, testing their ideas with the hopes of being the big winner. The show will continue airing for weeks to come on Tuesday nights at 9 (ET).
Weiss famously created Bai, a revolutionary beverage company that was sold for $1.7 billion. His words about the show: "I'll put 15 entrepreneurs to the test to see who will win my investment. … What an amazing experience filming the show and working with these entrepreneurs — I can't wait for everyone to tune in!"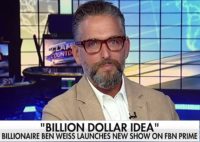 Buck has already made news with her groundbreaking product, Herbtastic™. It's a kitchen tool that strips leaves from the stems of many types of herbs and spices. She has won several product competitions as part of Stetson's highly successful Prince Entrepreneurship Leaders program.
As a sophomore Buck created her product under the guidance of Lou Paris, professor and director of Stetson's Joseph C. Prince Entrepreneurship Program, which houses the Prince Entrepreneurship Leaders program. The product was built at Stetson's Innovation Lab.
"Kendall had a spark in her eye," Paris commented. "She was very articulate and animated, and most importantly she had a deep desire to do it. You never know what you're going to get as you start developing these ideas. Students can understandably get frustrated and fizzle out on it, but Kendall never did."
"It never occurred to me that I could be doing this while I was in college," Buck said about being an entrepreneur. "The fact that Stetson encourages student entrepreneurship is amazing and opened up a lot of doors for me."
Now, she has even bigger plans — on national TV.
-Michael Candelaria