Women's Tennis Team to host NCAA Selection Show on Monday, May 2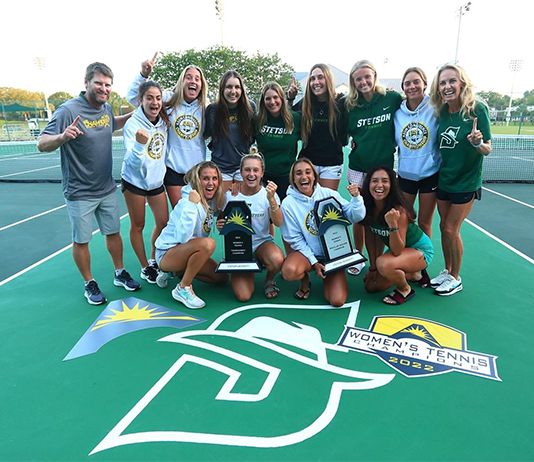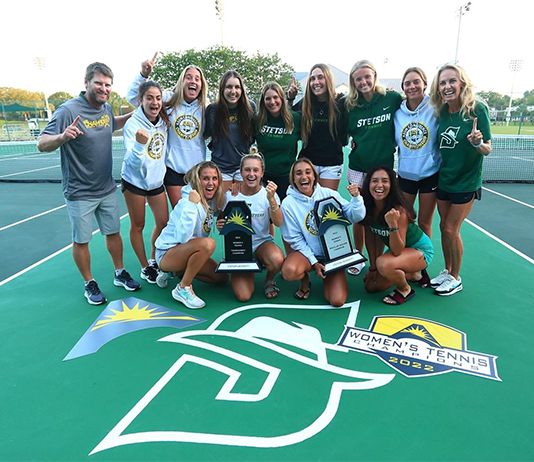 After claiming its first ASUN Championship title in 33 years, the Stetson University women's tennis team jumped back into the Division I ITA Collegiate Tennis National Team Rankings, sponsored by Tennis-Point and available here.
Stetson entered the poll at No. 64, the highest for any team that was unranked a week prior. This is the second time the Hatters have been nationally ranked this year, with the first being back in late February, when they reached their highest ever as a program at 62.
With its win April 24 over Liberty, Stetson won its fourth ASUN title, but its first since 1989, and earned the automatic bid for the upcoming NCAA Division I Women's Tennis Championship, its first in program history. The Hatters will find out their destination for the upcoming tournament during the NCAA's Selection Show on Monday, May 2.
The team is inviting fans to share in its excitement for this historic event by attending a watch party on Monday at The Parched Oak (145 N. Woodland Blvd., DeLand). The broadcast will begin at 6:30 p.m., but supporters are welcome to stop by earlier to get their own tables, place their own orders, meet the team and see its two 2022 trophies – ASUN regular season and tournament champions.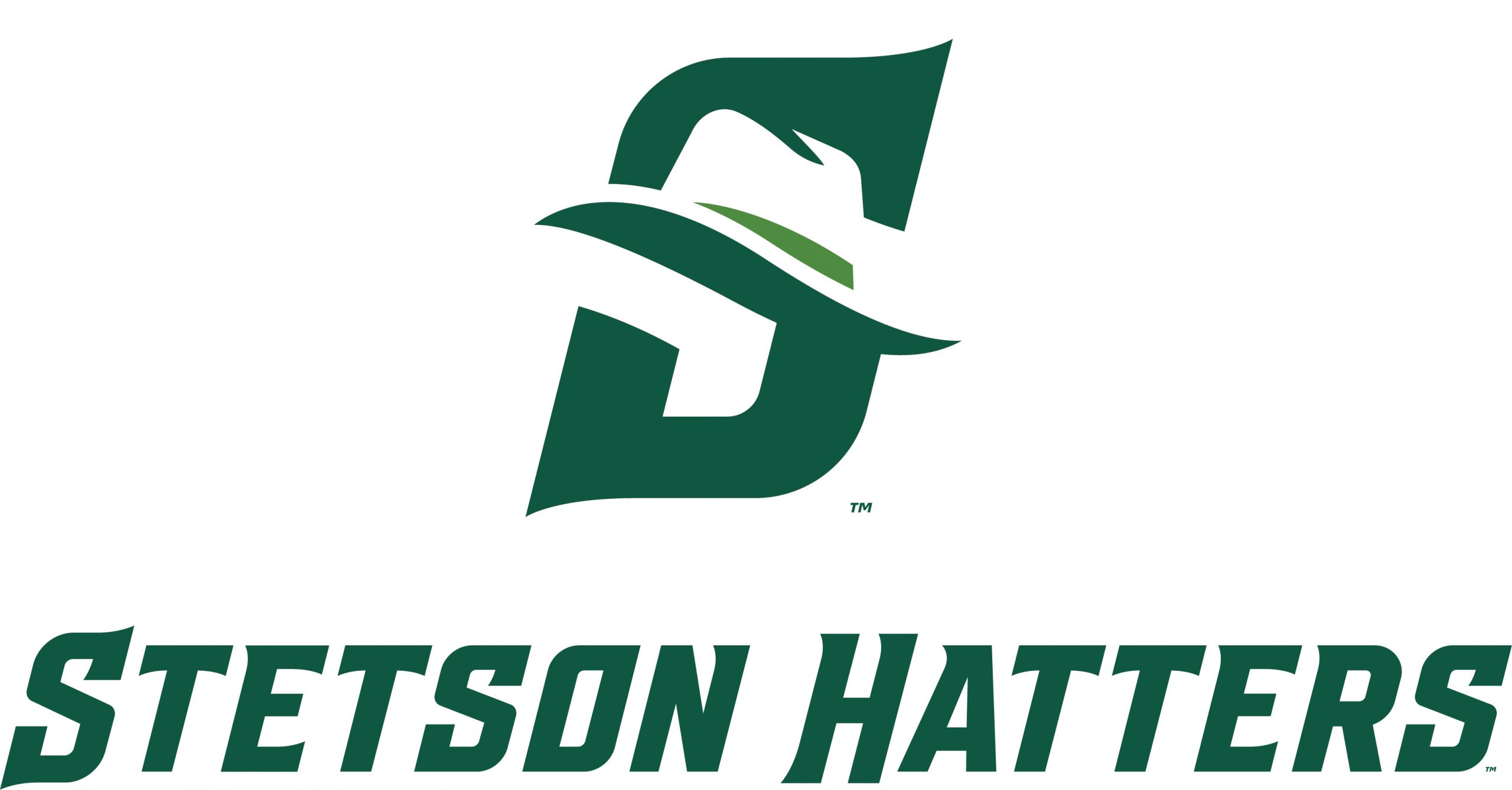 A second chance to help honor Stetson women's tennis will be on Tuesday night at Stetson's baseball game at Melching Field at Conrad Park, a contest that will feature the Hatters versus Florida State. The team will be recognized for their accomplishments that night, as well, at 4:30 p.m. before the baseball team takes on the Seminoles at 5 p.m.
Below are highlights for the team from the 2022 season:
Team Notes
Set school record for wins in a season – 22 (previous high was 18, last 2014)
Currently on a school-record-tying, nine-match winning streak (last 2014)
Best Win Percentage in school history (.916, second best was .750; 18-6, 2014)
Won ASUN Championship title for fourth time, first since 1989 (33 years)
First ever NCAA DI berth (twice made NCAA DII tournament, 1983, 1984)
First time ever ranked nationally by ITA (highest, 62; currently, 64).