Historically Black Sorority, Zeta Phi Beta, Could Be On The Way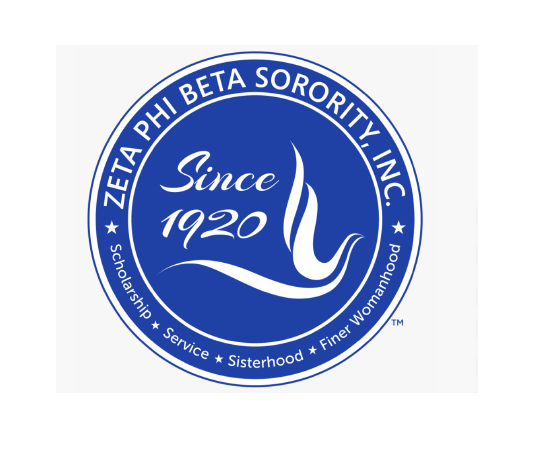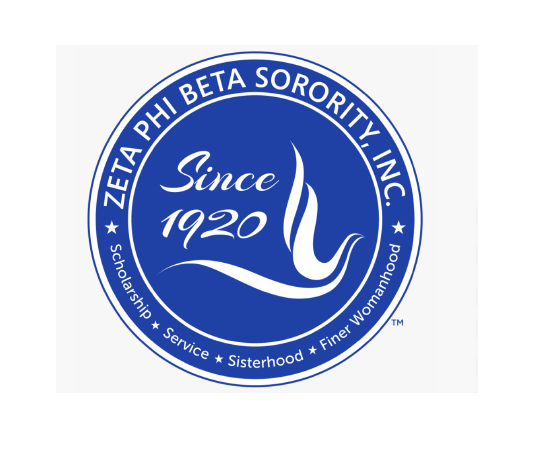 Zeta Phi Beta, an historically Black sorority, will arrive at Stetson in time for the Fall 2022 semester — if current efforts of students and university administrators come to fruition.
The establishment of a Zeta Phi Beta chapter is not a certainty, said Renee DuBois, associate director of Campus Vibrancy, "but we are in the process to make it happen."
Zeta Phi Beta, established in 1920 at Howard University, is a member of the National Pan-Hellenic Council. The NPHC is affiliated with the African-American Greek letter organizations colloquially known as the "Divine Nine." And its presence would fill a void at Stetson. That's because the university currently has no active historically Black sorority.
"We previously had two historically Black sororities on campus, but they currently are not active," DuBois noted. "Stetson has had two historically Black fraternities, and only one, Phi Beta Sigma, currently is on campus."
Sigma Gamma Rho, one of the Divine Nine, was active at Stetson until spring 2019, when declining membership forced it to go inactive, DuBois said. Campus organizations must have at least eight members to be recognized, according to DuBois.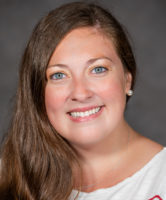 In fall 2021, a couple of students reached out to DuBois, saying, they "really wanted" a Divine Nine sorority on campus. Her response: "I'm working with Sigma Gamma Rho to get them back up and running." Then the students wanted to "know their options," DuBois added.
The Divine Nine includes four sororities. When the students indicated interest in Zeta Phi Beta, DuBois contacted the sorority and "let them know our campus is interested."
Following Spring Break (February 28-March 4), Campus Vibrancy hosted a "tabling event," where all four Divine Nine sororities were invited to present information, meet with student and gauge interest. That event led DuBois to contact Zeta Phi Beta officials. Those officials, in turn, were interested in Stetson.
An "interest meeting" was held on campus in late April, enabling students to gather information about the sorority, along with its history and recruitment process.
Although the names of interested Stetson students are confidential at this point, "I can say we definitely have interest from our students, and they absolutely showed up at that meeting to help us move forward with the process," DuBois commented.
Early in Fall Semester 2022, additional interest meetings will be advertised and held for more fact gathering. Also, information will be posted on Instagram on @stetsongreeks. In the meantime, students interested in Zeta may contact Dubois via her email at [email protected].
"This is an amazing opportunity for our campus," DuBois said. "It's going to help more students find their home and hone in on their identity."
Zeta's presence also "will be a recruitment tool," providing potential students another reason to choose Stetson, DuBois cited. Further, the sorority will expand the university's cultural offerings, DuBois said: "Something that's really cool with Divine Nine organizations are stepping and strolling."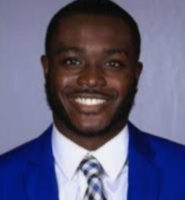 Both are types of synchronized, dance-like performances with roots in African-American and African cultures.
Justin Roberson, president of Stetson's chapter of Divine Nine fraternity Phi Beta Sigma, said the establishment of a Zeta chapter would engage more than just Stetson's Black student population.
"There is a lot of interest in making Zeta Phi Beta go, whether they be Black students, white students — regardless of color, origin or ethnicity," said Roberson, a senior sports business major who will pursue a master's degree in business administration at Stetson. "I see it as an opportunity to expand Greek life in the whole."
Roberson also sees Zeta as opening the door for other Divine Nine fraternities and sororities.
"My biggest goal as president has been preaching diversity, trying to get more NPHC organizations on campus. And I feel like Zeta is the first step," he said. "After the success of Zeta, organizations like Alpha Phi Alpha, Alpha Kappa Alpha and others will be more willing to come to Stetson's campus."
– Rick de Yampert