Stetson University in the News, May 27-June 2, 2022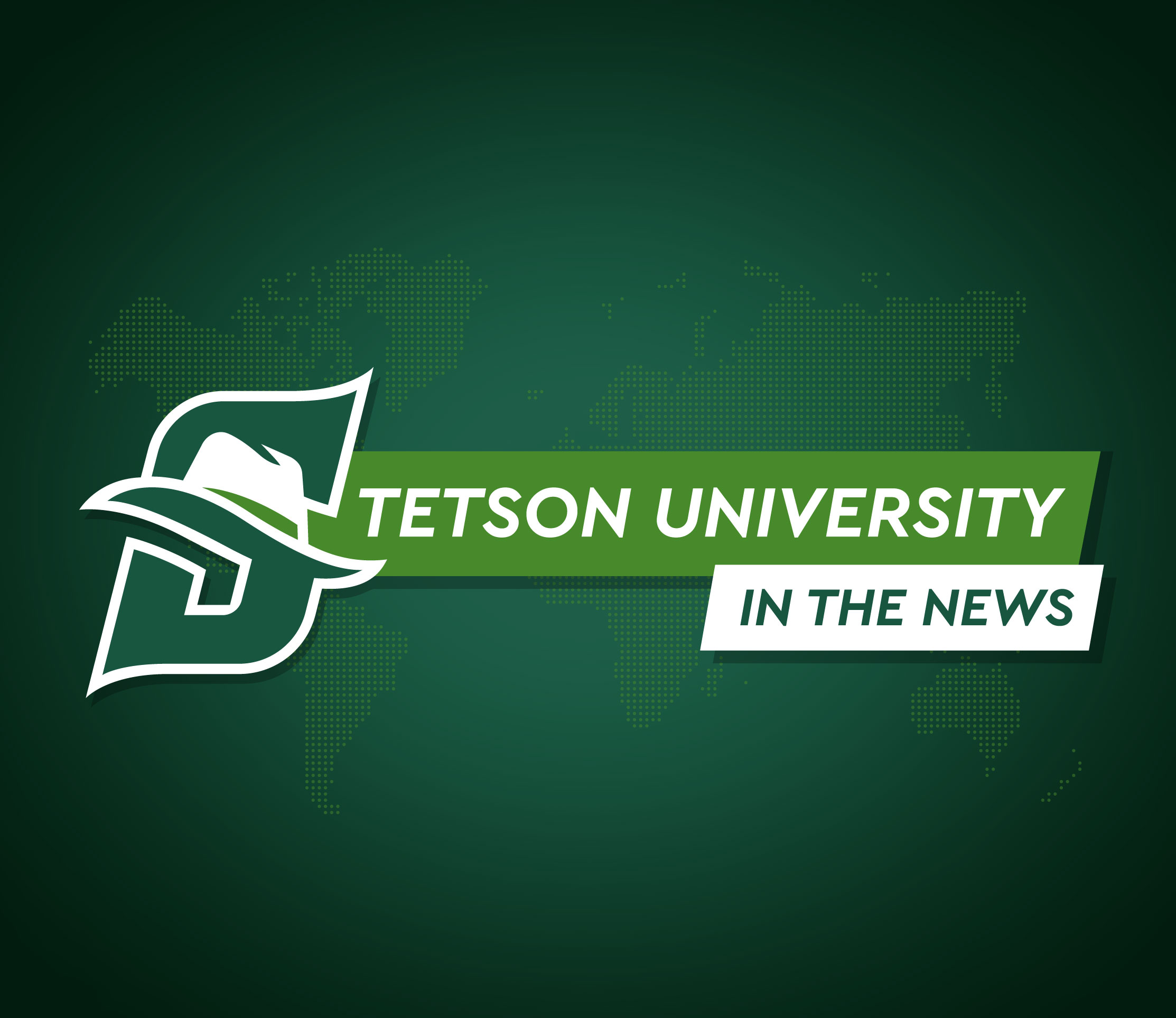 Top Stories: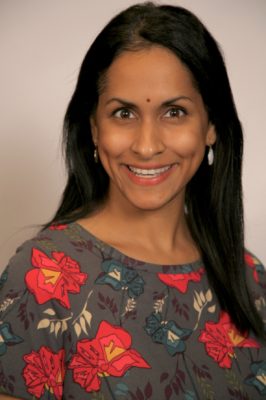 • Spectrum News 13 interviewed Rajni Shankar-Brown, PhD, professor and Jessie Ball duPont Endowed Chair of Social Justice Education, for the May 28 post and broadcast "College professor says educators need support now more than ever." "I really became a teacher to instill hope and to be part of the change that is needed in our world," Shankar-Brown said. "For me, teaching is an embodiment of hope. I think there's so much hope when we look at the goodness of people, and there's still goodness. We can never lose sight of that even in the midst of pain."
Shankar-Brown also was featured in the May 26 Spectrum News 13 broadcast segment "Working Toward Better School Safety," a second Spectrum News 13 segment on school safety on May 27, and in segments on May 28 and May 29.
• Grunge.com cited Eric Kurlander, PhD, William R. Kenan Jr. Professor of History, in the June 1 story "King Alaric's Gold: The Hidden Treasure The Nazis Couldn't Find."
• The Daytona Beach News-Journal quoted Tiffany Toussaint, MSW, LCSW, Multicultural Mental Health Counselor, in the May 31 story "Daytona clinic works to remove stigma surrounding mental illness."
• Elite Daily quoted Law professor Ciara Torres-Spelliscy in the May 26 story "Here's Why Birth Control Could Be at Risk If Roe v. Wade Is Overturned." Also, History.com quoted Torres-Spelliscy in the May 31 story "5 Historic Supreme Court Rulings Based on the 14th Amendment."
Other Stetson News:
• The West Volusia Beacon published the May 31 guest commentary "What has really made the U.S. great?" by William Nylen, PhD, professor of Political Science.
• East Coast Current profiled Stetson junior Kendall Buck, an entrepreneurship and management major, in the May 29 story "Stetson Entrepreneur to be Featured on TV Show."The story also quoted Lou Paris, MBA, assistant professor of Practice, Management and director of the Prince Entrepreneurship Program. Fox Business also featured Buck on its Billion Dollar Idea web page.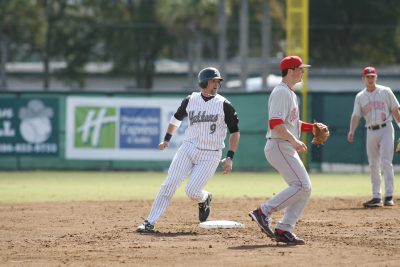 • The West Volusia Beacon cited Stetson Athletics in the May 26 story "West Volusia tourism hits records in first quarter of year."
• WMFE, WJCT and other Florida public radio stations featured an interview of Law professor Louis Virelli III for a May 27 broadcast on Florida abortion law.
• The website orlandodiocese.org and Florida Catholic profiled incoming freshman Colleen Coughlin in the May 26 story "Graduates base faith and academics in college selection."
• The Roswell Daily Record cited Stetson in the May 29 story "Espiritu completes economic development leadership program."
• Florida Trend cited Stetson in the May 31 post "Higher Education."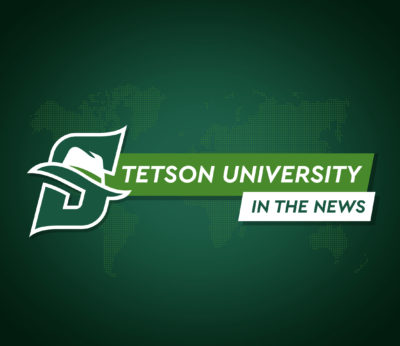 • Hometown News cited Stetson physics student Xavier Inosencio in the May 26 post "Volusia Art Notes."
• The Avery Journal Times cited Stetson in the June 1 story "Capping and award ceremony recognizes Viking seniors."
• The website happeningnext.com cited Stetson in the June 1 post "FAPT 2022 Annual Conference."
• The West Volusia Beacon cited Stetson's academic and music camps in the May 31 post "Class Notes."
• Before It's News cited Stetson in the May 31 post "Chicago Statement: University and Faculty Body Support."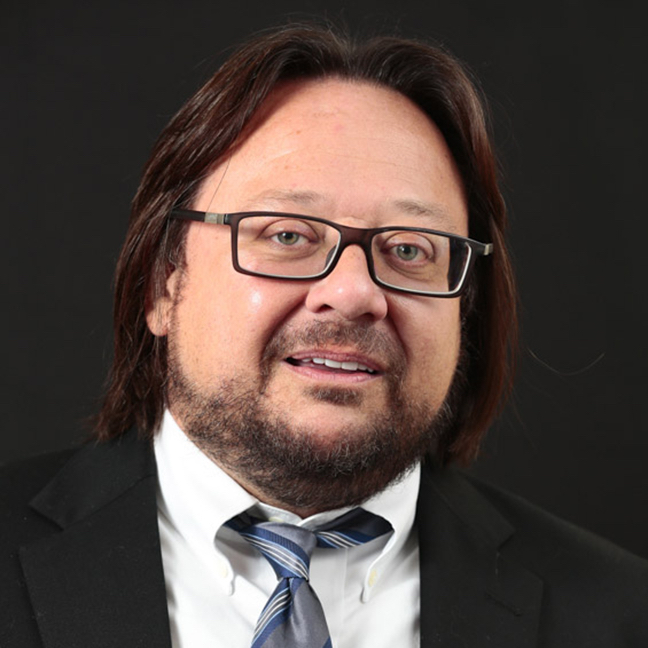 • The website wng.org quoted Law professor Peter Lake, Charles A. Dana Chair and Director, Center for Excellence in Higher Education Law and Policy, in the May 25 story "Native American scholarships grow in popularity."
• Fox 13 News quoted alumnus and adjunct Law professor Jay Wolfson in the May 30 broadcast segment "Covid cases increase in parts of Tampa Bay."
• The Orlando Sentinel quoted Law professor Louis Virelli III in the June 1 story "Florida's 15-week abortion ban faces challenge with lawsuit."
• The University of Miami Law School's Inter-American Law Review published the article "Taking Responsibility Under International Law: Human Trafficking and Colombia's Venezuelan Migration Crisis", which was co-authored by Law professor Luz Nagle.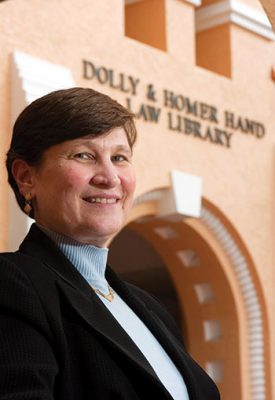 • Law & Crime cited Law professor Ellen Podgor in the May 28 article "Enraged Americans Expected Uvalde Cops to Fight to the Death to Stop Elementary School Massacre. They had No Legal Duty to Act."
• Ms. Magazine published the May 26 article "Where is Privacy in the U.S. Constitution? The Wide-Ranging Ramifications of a Roe Overturn" by Law professor Ciara Torres-Spelliscy.
• HealthLawProfBlog featured the May 30 article "Including Disabled People in the Battle to Protect Abortion Rights: A Call-to-Action" by Law professor Robyn Powell.
• The Daytona Beach News-Journal cited Stetson Law School in the June 1 article "Flagler County History: Flagler Beach's Wadsworth Park dedicated in 1980."
Alumni:
• The Sterling Journal-Advocate profiled alumnus Fred Payne Clatworthy in the May 26 story "Fred Clatworthy was a pioneer in Colorado's color photography."
• Milwaukee Neighborhood News Service profiled alumnus Leonard Novati in the May 22 story "Post From Community: AfroCharts connects music lovers around the globe."
• GoBankingRates posted the May 27 story "How To Book a Last-Minute Flight Without Breaking the Bank" and the May 31 story "How Gen Z Can Travel Like Influencers (Without Influencer Money)" by alumna Jenny Rose Spaudo.
• Authority Magazine profiled Law alumnus Thomas Stanton in the May 29 story "Top Lawyers: Thomas Stanton on the 5 Things You Need to Become a Top Lawyer in Your Specific Field of Law."
• Ocala Style profiled alumnus Edwin "Snake" Walkup in the June 1 story "A Firsthand Look at War."
• Pet Age, Pet Product News International Online, Pet Food Processing and Pets+ profiled alumnus Peter Scott in the May 31 story "Former NAVC COO Peter Scott Named APPA CEO."
• Crosswalk.com posted the May 31 commentary "What it Does and Does Not Mean to Be a Virtuous Woman" by alumnus Blair Parke.
• LegalNews.com cited Christine A. Yared in the June 2 story "Law School to host Community Conversations virtual event for Pride Month."
• The Ponte Vedra Recorder profiled alumnus Dennis Hollingsworth in the June 2 story "One of Us: Dennis Hollingsworth."
• The College Today profiled alumnus Elijah McCoy in the June 1 story "CofC Welcomes New Staff."
• PR.com and Biz Wire Express profiled Law alumna Grace Kobitter in the June 1 story "KE Law Group Adds Attorney Grace Kobitter as Law Firm Expansion Continues in Tampa Bay Area."