Rajni Shankar-Brown, PhD, Becomes President of National Coalition for the Homeless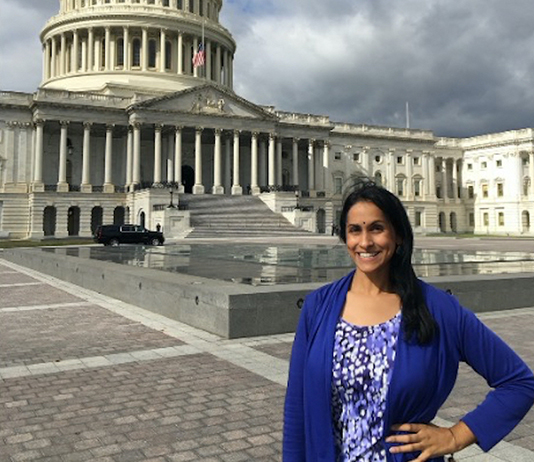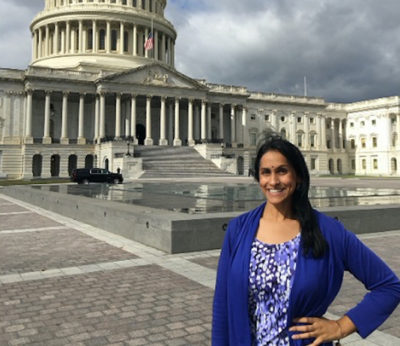 It's only late July, but it's already been quite a summer for Professor Rajni Shankar-Brown, PhD, Stetson's Jessie Ball duPont Endowed Chair of Social Justice Education.
The headline: Shankar-Brown has become president of the National Coalition for the Homeless, the nation's oldest advocacy and direct service organization supporting people experiencing homelessness and food insecurity. She is the first woman of color to hold that esteemed national position.
Shankar-Brown has been part of the NCH Board in various capacities over the past decade, including numerous leadership roles. Now, she is on center stage.
Among her summer's highlights:
Bring America Home
Shankar-Brown is a lead member and visionary of Bring America Home Now, a comprehensive grassroots campaign to end homelessness nationwide. There, Shankar-Brown works with NCH Executive Director Donald Whitehead, a military veteran and Emmy Award winner, along with Joel Segal, campaign director, a pioneer in the universal healthcare movement. While serving as a key staffer for Rep. John Conyers, Segal co-wrote the original Medicare for All Bill, which was introduced in Congress in 2003.
"Our campaign has an incredible team of diverse, talented, dedicated experts and amazing human beings," commented Shankar-Brown, who also serves as chair of the campaign's racial equity and education pillars.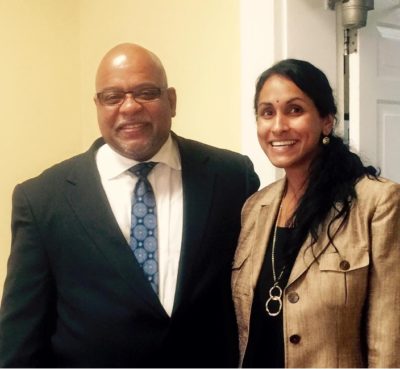 National Vigil and Moral March
On June 17, Shankar-Brown helped with a national vigil at the Lincoln Memorial, as well as a peaceful NCH protest that gathered people from across the United States to speak about housing justice. During the overnight protest, people spoke out against "rampant human rights violations that target people experiencing homelessness," Shankar-Brown noted.
On June 18, Shankar-Brown was a featured speaker and a key organizer, helping to attract numerous housing justice advocates and organizations, at the Poor People's Campaign Moral March on Washington.
"We must act with revolutionary love and bend the arc toward justice. Forward together!" she said, with the U.S. Capitol behind her and thousands of individuals cheering and chanting back, "Forward together, and not one step back."
'Sweeps Must End'
In addition, NCH launched a campaign called "Sweepless Summer 2022" and is calling on cities to stop the forceful clearing of homeless encampments. As stated in a recent NCH media release, Shankar-Brown and the NCH are urging government officials to stop embracing a hardline strategy of "sweeps," which rely on police enforcement to clear homeless encampments — inhumanely destroying the belongings of people who are experiencing homelessness and, in turn, displacing an already marginalized community.
"Sweeps must end," Shankar-Brown said. "Destroying people's belongings and unleashing harassment are forms of violence that are totally unacceptable. It is shameful that we live in one of the wealthiest nations in the world, and we have millions of individual and families — including millions of children and youth — living in extreme poverty and experiencing homelessness in the United States. Targeted harassment toward people experiencing homelessness is criminal. Sweeps are traumatizing, destabilizing, dangerous and beyond cruel."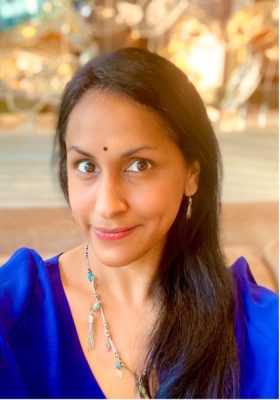 On June 23, Shankar-Brown spoke at a congressional briefing organized by U.S Rep. Maxine Waters in coordination with NCH. Shankar-Brown delivered compelling remarks, urging Congress to invest in comprehensive solutions and long-term infrastructure to solve homelessness and the affordable housing crisis. Also participating were U.S. Rep. Sheila Jackson Lee; Christian Nunes, president of the National Organization for Women; Domingo Garcia, president of the League of United Latin American Citizens; Rev. Rodney Sadler Jr., director of the Center for Social Justice and Reconciliation; and others.
With heat indexes rising, and with more than half of all heat-related U.S. deaths coming from unhoused individuals (including children and youth), Shankar-Brown called for intersectional approaches to housing justice. Also, she emphasized the significant connections between environmental, public health and housing justice, as well as the importance of prioritizing racial equity.
'Push Effective Affordable Housing Policies Forward'
"And, as we work to push effective affordable housing policies forward, we must dismantle intersectional oppressive forces and intentionally advance racial equity with persistence and intention," she urged. "Black women, many mothers with children, are disproportionately facing evictions and experiencing the violence of homelessness. Homelessness is surging among our tribal nations and in our Latina/Latino and Latinx communities. Native Hawaiians and Pacific Islanders are overrepresented in homelessness in the United States with elevated rates, up to nine times higher than white individuals. In addition, Asian communities are also disproportionately represented in homelessness and often not captured at all in counts as visible in our Hmong communities. This is collective work, and we must work together to end and prevent homelessness."
Sister campaigns have been taking place in Atlanta, Los Angeles, Phoenix, Nashville, Orlando and Northfield, Minnesota.
Also notably, on a more local level, in late April Shankar-Brown had organized the annual Poverty and Homelessness Virtual Conference —"Reimagining Education: Collectively Advancing Justice, Equity, Diversity and Inclusion." The focus was on illuminating the complexity of poverty and providing ideas to improve students' academic success and social-emotional wellbeing.
The 2022 Poverty and Homelessness Conference was a collaborative initiative among Stetson, Volusia County Schools, Volusia United Educators, Florida Education Association, the National Organization for Women and the National Coalition for the Homeless. Each year, the conference seeks to advance social justice by increasing the social-emotional wellbeing and academic success of all students, particularly the most vulnerable children and youth.
Indeed, for one of Stetson's own, combating homelessness has been part of her life's work. This summer, however, she has moved out front nationally.
"There are basic human rights that should be guaranteed for all of us, including safe, decent and affordable housing," Shankar-Brown concluded. "I am proud to serve in an organization that actively affirms diversity, practices inclusion, and advances equity and social justice."
-Michael Candelaria
---
Shankar-Brown Receives International Award for Outstanding Leadership and Service to Digital Equity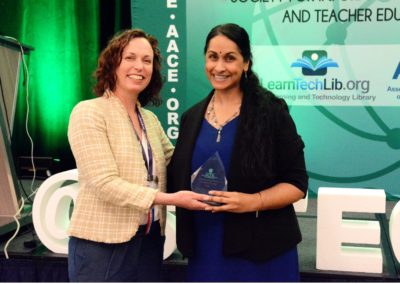 A busy summer for Professor Rajni Shankar-Brown, PhD, also included receiving the Outstanding Leadership and Service to Digital Equity Award from the International Society for Information Technology and Teacher Education. SITE is an international, academic association of teacher educators, researchers, practitioners and collaborating organizations across multiple disciplines.
The selection resulted from external peer reviews by national and international education scholars. Rhonda Christensen, PhD, research professor and co-director of the Institute for the Integration of Technology into Teaching and Learning at the University of North Texas, described Shankar-Brown as an exemplary and impactful scholar-educator who is "most deserving of this prestigious recognition."
With her doctorate degree in Curriculum and Instruction, Shankar- Brown continues to design digital equity frameworks for educators. Among previous honors, she is a recipient of an Education and Culture grant by the U.S. Department of State and the Partners of the Americas for her equity-centered digital and intercultural work to develop programming that connects low-income public schools in Florida with schools abroad in Bogota, Colombia, and Bangalore, India. And, among many other efforts, she currently leads intersectional digital equity projects that promote economic justice, racial equity, LGBTQIA+ rights and linguistic diversity.