Stetson's Educational Leadership Program Expands to Gulfport Campus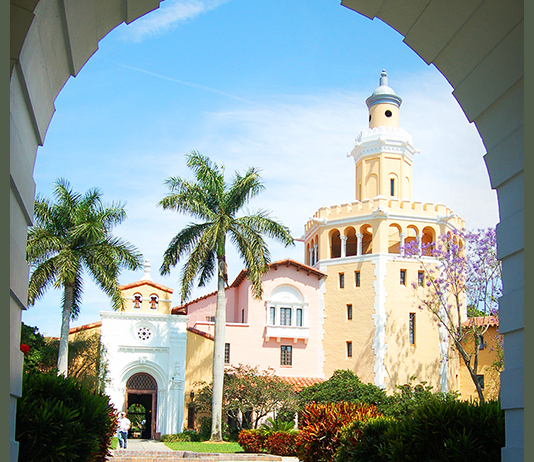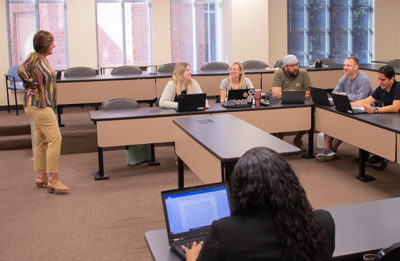 Stetson University's Educational Leadership master's degree program recently expanded to the College of Law in Gulfport, providing a one-year program for educators in Pinellas County and the surrounding areas.
The expansion elevates Stetson's mission and values by joining together the two campuses to support one program while also addressing the educator shortage in Florida and increasing the diversity in leadership representation within the industry.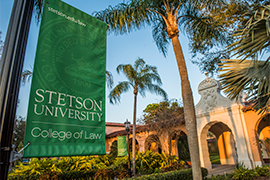 Through Saturday in-person classes at the College of Law, students gain insight into the day-to-day life of Florida school district leaders. Their research prepares them to work in school leadership positions and executive district-level positions with the purpose of enhancing student success.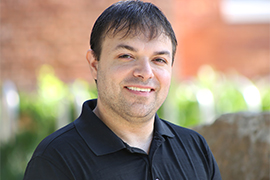 "When Lou Sabina, PhD, told me that earning a master's degree in Ed Leadership meant that I would be a 'Hatter for life,' it resonated deeply for me," said Calvin Williams, a 27-year Pinellas County economics and government teacher who is in the program. "I remember passing by the campus when I was younger and wondering if I could ever have the chance to go to Stetson and earn a degree in education, and now, I am more than fulfilling my dream."
Williams compared Stetson's program with other university programs and made his decision based on the cost, the small classes and the commitment from the full-time DeLand professors who travel to teach each of the Saturday classes.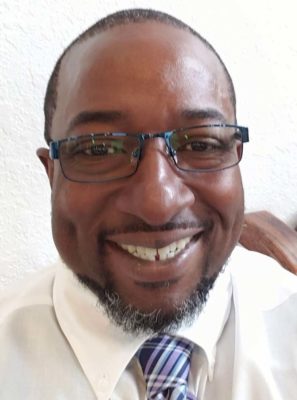 "As an African American male, I look forward to serving as an assistant principal or principal where I can make a difference for all children and be a role model for children who look like me," said Williams.
Having a bachelor's degree and certification to teach public school qualifies a student to apply to earn the Ed Leadership degree. People who hold a master's degree and also are certified to teach public school may apply to participate in a modified program of study and obtain certification in Ed Leadership. Both programs prepare students to pass the Florida Ed Leadership Exam (FELE), required for certification as an administrator.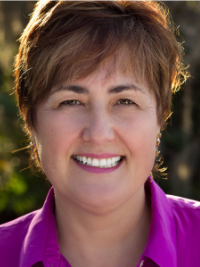 "One of the strengths of this program is that students who begin in the modified program have the opportunity to switch to the full degree program, because it only requires one more term of classes," said Elise Gruber, Ed.D.
In addition, expanding the Ed Leadership presence at the Gulfport campus enhances the undergraduate experience on the DeLand campus. Students have another option of becoming a double Hatter in more ways than one in Gulfport.
-Alicia Scott