Stetson's Environmental Audit Is Green for Go This Spring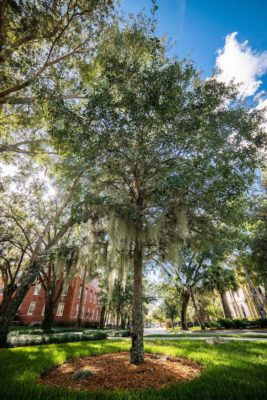 As Stetson continues to grow, its faculty is taking steps toward ensuring the university grows greener, with an emphasis on environmental stewardship and sustainability.
Robert Sitler, PhD, professor of World Languages and Culture, will take a sabbatical during the 2023 Spring Semester to conduct Stetson's second STARS audit. The audit allows institutions of higher education to track, manage and share information about their sustainability efforts in education and research; operations; and planning, administration and engagement.
Sitler describes the role as "a good fit" because of his lifelong interest in the environment, nurtured by the environmental awareness of cultures he has spent his career studying.
"I've been very environmentally oriented since the first Earth Day when I was in high school, so it's just been a big part of my life," he said. "Since I arrived on campus a little over 28 years ago, I've been very involved in the university's environmental performance."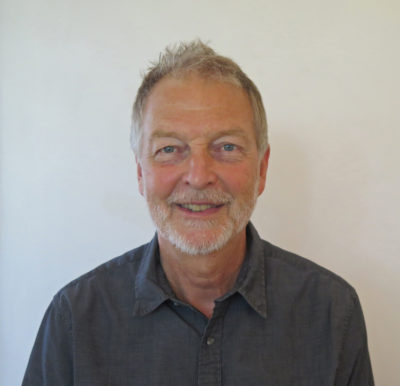 Reports on the audit are shared in The Princeton Review. Stetson — a bronze medal recipient as a result of its initial audit in 2012 — was named a Green College in The Princeton Review's Guide to 353 Green Colleges: 2015 Edition. The guide recognized Stetson for environmental education, environmentally responsible purchasing, efficient use and conservation of resources, minimizing solid waste and hazardous materials, and its commitment to using indigenous plants in landscaping.
Environmental Progress
The effort is ongoing, and progress is being made, according to Sitler.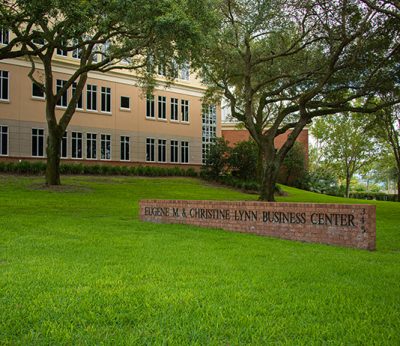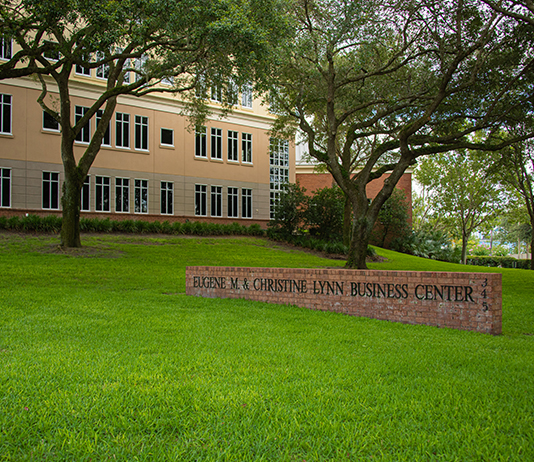 The Lynn Business Center was the first LEED-certified building in Florida and has become one of several such buildings on campus. LEED, which stands for Leadership in Energy and Environmental Design, is a global green building certification program. Another example: Before it opened in 2016, the Rinker Welcome Center earned Green Globes Certification for a number of design features, including energy and water efficiency, as well as its brick exterior, which requires little maintenance.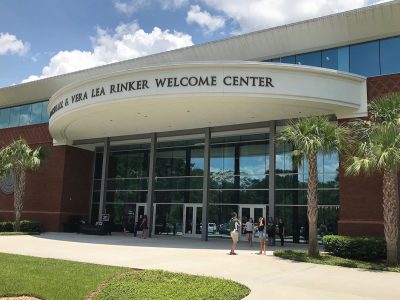 In its goal to become carbon-neutral, Stetson is working to reduce energy and water consumption by 18%. Irrigation systems use reclaimed water. Charging stations are available for electric cars. Excess food is donated to shelters instead of being sent to landfills. And students can pursue degrees in Environmental Science and Studies, or they can participate in projects through the Environmental Sustainability Fellows program.
"Environmental stewardship is absolutely vital to Stetson's current and future success," commented Stetson President Christopher F. Roellke, PhD. "Stetson is committed to reducing our carbon footprint and to carefully monitoring our energy use to become a true leader among green colleges and universities."
Sitler said he hopes to create a baseline by which Stetson can measure progress. "The university is a very different entity in 2022 than it was in 2012, 10 years ago," he noted. "So, we need to have a more accurate picture of where we are in comparison with similar institutions in our country."
Sitler plans to complete the audit by no later than summer 2023.
Looking Ahead
The professor is most excited about the "idea of engagement — connecting with the staff, connecting with the students and the faculty, and really developing a consciousness on these issues around the campus."
Further, Sitler he would like to see Stetson's colors — green and white —become an emblem of the school's commitment to environmental stewardship and sustainability. He would also like to see the university become a leader among institutions throughout the Southeast.
"I think we really have an opportunity here to stand out, especially in our region," Sitler concluded. "This could be a really positive factor in terms of attracting students to the university."
-Cheri Henderson