Stetson Theatre Arts to Open 117th Season, Wednesday, Oct. 12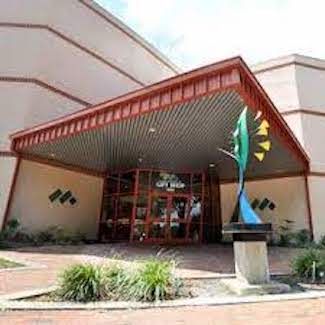 Stetson University Theatre Arts opens its 117th season with Ron Clark and Sam Bobrick's Murder at the Howard Johnson's, rescheduled due to Hurricane Ian for Wednesday through Friday, Oct. 12-14, at 8 p.m. and Sunday, Oct. 16, at 3 p.m.
What do you do when your wife wants a divorce one minute then loves you the next? Arlene can't decide whether to stay with Paul, her estranged car salesman husband or leave him for Dr. Mitchell Lovell, the couple's smooth-talking dentist. Arlene and Dr. Lovell conspire to murder Paul in a room at the local Howard Johnson's Hotel. However, it doesn't exactly go as planned.
"These people are hilariously incompetent at killing each other. It kind of makes you wonder if their hearts are really in it, if love rules more than death," notes the play's director, Ken McCoy, PhD.
Come and experience this truly absurd and funny comedy, as the show kills you with laughter and leaves you wondering who hates whom, who loves whom and who can really pull off a murder.
The cast of Murder at the Howard Johnson's features Julexis Gonzalez as Arlene Miller, Joshua Dennis as Paul Miller, Darien Stewart as Mitchell Lovell, Gabriella Rivera – Understudy and Ethan Flores – Understudy.
Performances take place at Stetson Theatre Art's Second Stage Theater at 600 N. Woodland Blvd., DeLand, FL, 32820 (inside of the Museum of Art).
Ticket prices: $12 for adults, $10 for seniors. Admission is free for Stetson students, faculty and staff with a valid Stetson ID. Cultural Credit is available. Please note: This play contains mature subject matter and language that may not be suitable for all ages.  
For more information or reservations, call the Second Stage Theatre Arts box office at (386) 822-8700.