Dane Littlefield '21 Among First in Peace Corps' Return to Overseas Service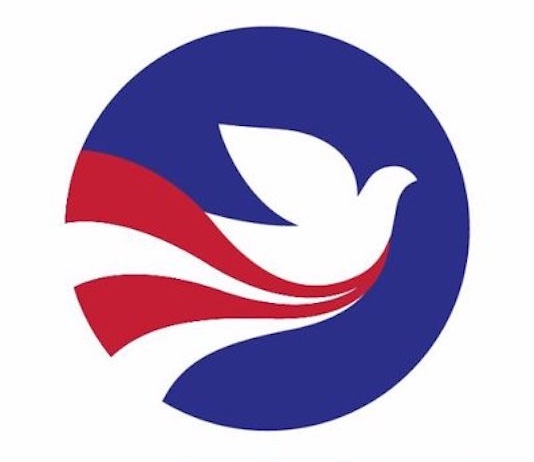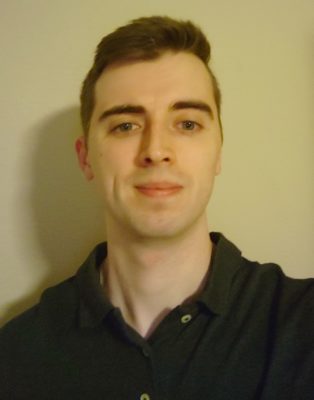 As a student on campus, Dane Littlefield '21 was one of the top students in Stetson's Program in Russian, East European and Eurasian Studies.
Littlefield demonstrated a "high level of dedication to the study of Russian by taking all classroom, homework and extracurricular tasks seriously and with devotion," according to Snezhana Zheltoukhova, PhD, assistant professor of practice, world languages & cultures and the assistant director of SPREES.
"Dane shared with me his passion for languages and intercultural understanding connecting his future career plans with international industries," Zheltoukhova added. "On a personal note, I believe Dane has a great outgoing personality; he was the leader of all off-class activities of this group of students."
Such commentary is impressive about any student. Yet, there's more to this story.
Littlefield is making an even bigger impact across the globe. As a graduate in international business, he is among the first Peace Corps volunteers to return to overseas service since the agency's unprecedented global evacuation in March 2020. The Peace Corps suspended global operations and evacuated nearly 7,000 volunteers from more than 60 countries at the onset of the COVID-19 pandemic.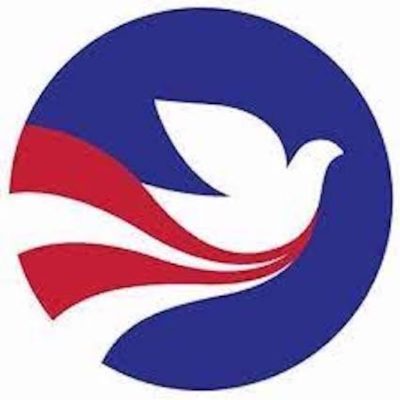 Littlefield is now serving as a primary/secondary education English teacher in Cambodia, where English is an high-demand subject. (English teachers in Cambodia often teach more hours than other teachers because there is such a shortage of them in that country.) Littlefield co-teaches with local Cambodian teachers to integrate effective teaching strategies and improve English proficiency. He, like other volunteers in education, can expect to work with up to 10 different teachers, depending on the school's structure.
Littlefield's work is making a difference, too.
"Peace Corps volunteers returning to Cambodia will work alongside community members to support urgent development efforts and build critical connections," said Peace Corps CEO Carol Spahn.
"The world is at a critical juncture. The largest global vaccination effort in history is underway while other widespread health, social, political and environmental issues continue to erode the foundation of our global society. Actions taken in the next few years have the potential to fundamentally impact development trajectories for decades to come."
The volunteer cohorts are made up of both first-time volunteers and volunteers who were evacuated in early 2020. Upon finishing a three-month training, volunteers will collaborate with their host communities on locally prioritized projects in one of Peace Corps' six sectors — agriculture, community economic development, education, environment, and health or youth in development — and all will engage in COVID-19 response and recovery work.
Currently, the Peace Corps is recruiting volunteers to serve in 55 countries throughout the world, at the request of host country governments, to connect through the Peace Corps' grassroots approach across communities and cultures. Volunteers have already returned to a total of 40 countries worldwide. The Peace Corps continues to monitor COVID-19 trends in all of its host countries and will send volunteers to serve as conditions permit.
Since President John F. Kennedy established the Peace Corps in 1961, more than 240,000 Americans have served in 142 countries worldwide. With his return to overseas Peace Corps volunteer duty, count Dane Littlefield among them.
-Michael Candelaria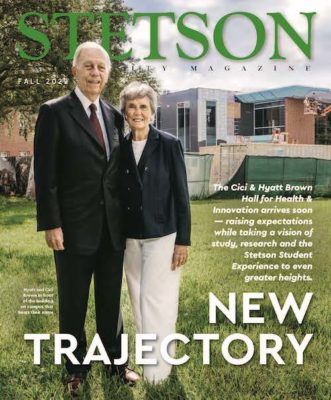 Editor's note: Read about Stetson's Peace Corps Prep program, featured in the Fall 2022 issue of Stetson University Magazine, coming to mailboxes soon.