Stetson University in the News Oct. 27- Nov. 2, 2022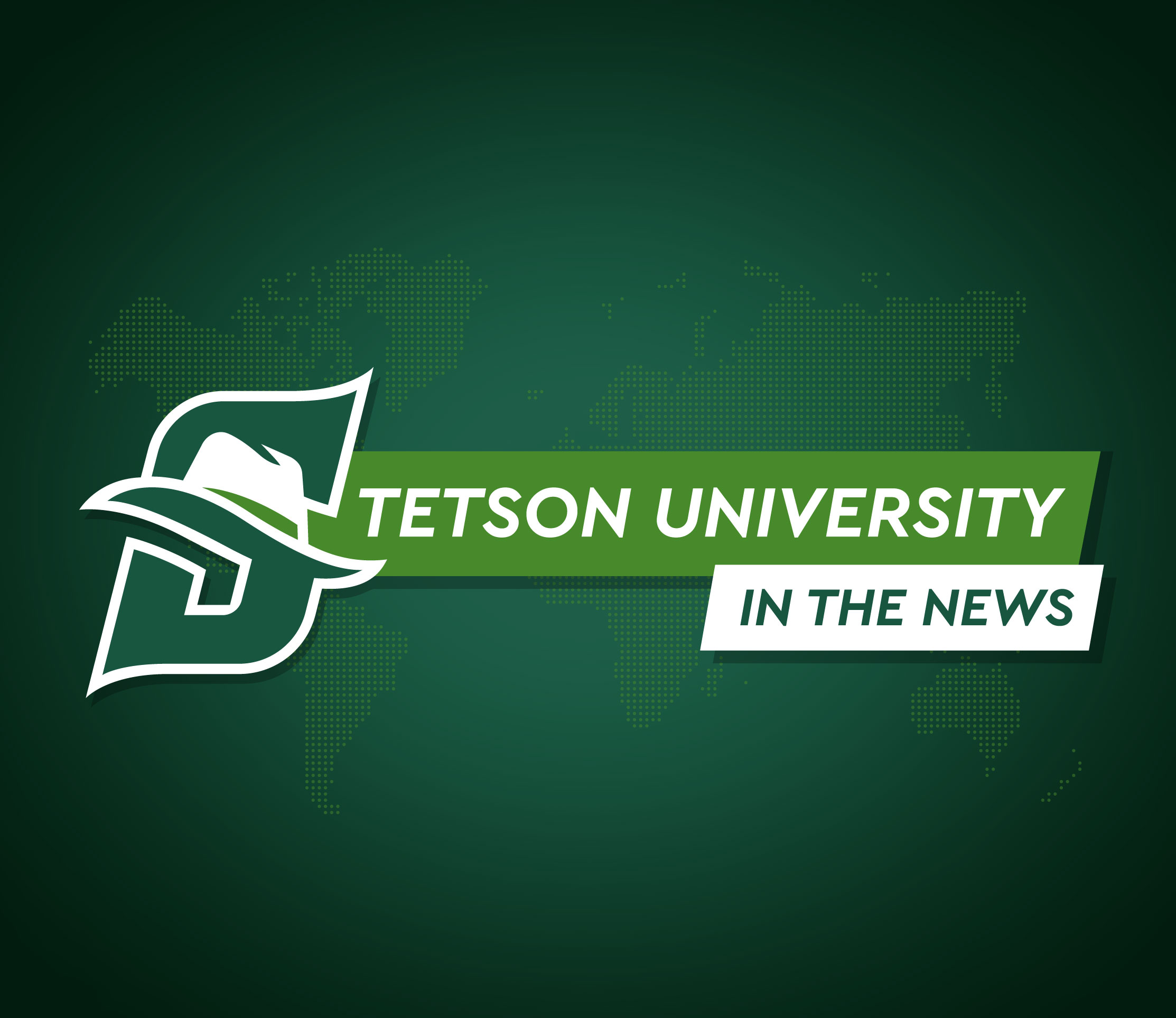 Top Stories
• The Daytona Beach News-Journal featured Stetson in the Oct. 29 story, "Stetson's Brown Hall for Health & Innovation opens possibilities for DeLand University." The story cited President Christopher Roellke, PhD; former President Wendy Libby; and Kristine Dye, PhD, assistant professor and a virologist and molecular/cellular biologist.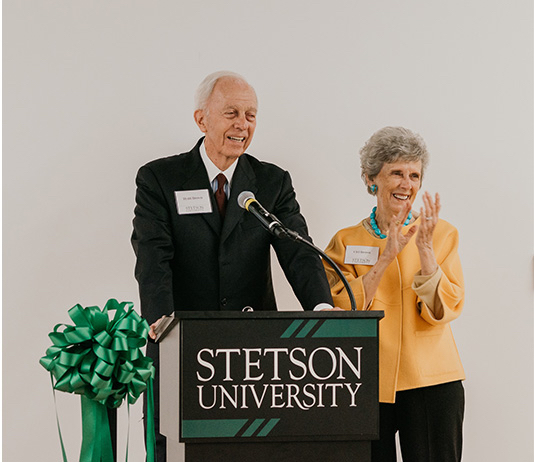 The story also quoted Stetson trustees and project donors Cici and Hyatt Brown; Noel Painter, PhD, executive vice president and provost; Matt Schrager, PhD, associate professor and co-chair of Health Sciences; Terence Farrell, PhD, professor of Biology; and students Kaira Thevenin and Audrey Berlie. 
"How we teach science is changing more than what we teach," Farrell said. "Back in the day, science was typically taught to undergraduates through lectures and then labs. Each lab was an isolated component, where the student came in and did something in a two- or three-hour period, and that was it. Now, there's a much greater variety of active learning opportunities."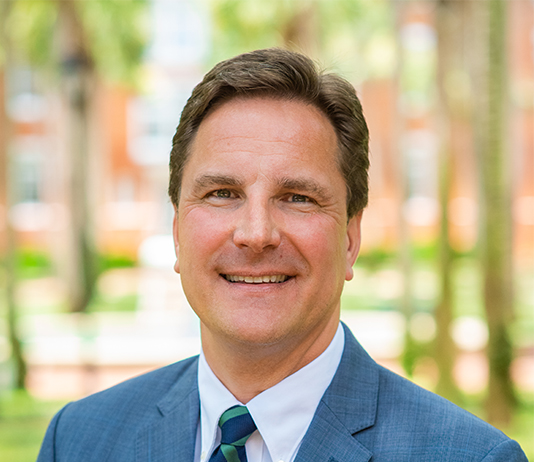 • WFTV Channel 9 featured Stetson and President Christopher Roellke, PhD, in the Oct. 30 story, "Stetson University celebrates a brand new building in an inaugural ribbon cutting." 
• The Orlando Business Journal cited Stetson in the Oct. 31 story, "Stetson University cuts ribbon on new health and innovation building."
• PBS television station WUFT featured Stetson in the Oct. 29 broadcast of "Central Florida Roadtrip." The show interviewed Susan M. Ryan, MLIS, professor and Betty Drees Johnson Dean of the Library & Learning Technologies, and Kelly Larson, Library Archivist. Ryan recalled such notable Stetson alumni as the late U.S. Sen. Max Cleland and the late actor Ted Cassidy.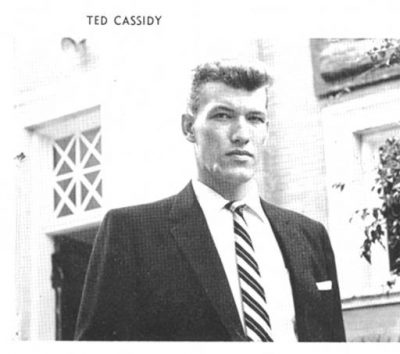 "Stetson University has many famous alumni, including Florida Gov. Doyle Carlton and musician George Winston, but perhaps the most notable is known for his creepy past – Ted Cassidy, who graduated here in the '50s and he's better known as Lurch on the series 'The Addams Family,' " Ryan said. "There's actually a number of alums around today who were friends with him. He was a very nice guy and we have a number of pictures of him around campus with other students and you can always tell who Ted was because he was towering over everybody else."
• Insider and MSN quoted Christopher Ferguson, PhD, professor of Psychology, in the Oct. 28 story, "Local media and police have used reports of 'knockout game' attacks to stoke panic for ages, experts say. It's happening again in New York." As with most moral panics, Ferguson said, the instances of these "knockout" assaults tend to be disconnected by data, "then people use anecdotes to make a case for a 'trend' even when, for instance, assaults by youth are overall declining."
• Le Lezard, Manhattan Week, Business Class News and more than 15 other media outlets cited Stetson's Center for Public Opinion Research; Steven Smallpage, PhD, associate professor of Political Science; and Kelly B. Smith, PhD, assistant professor of Political Science, in the Oct. 28 post, "Poll: DeSantis holds 8-point lead over Crist in 'Increasingly Red' Florida."
• The Ormond Beach Observer cited Asal Mohamadi Johnson, PhD, associate professor of Public Health, in the Oct. 28 story, "Be their voice: Local Iranians hold peaceful protest in Ormond Beach."
• Science News Explores quoted Christopher Ferguson, PhD, professor of Psychology, in the Oct. 27 story, "What's the fun in fear? Science explores the appeal of scary movies."
• Support for Stepdads, User Walls, Stage of Life and more than 15 other media outlets cited alumnus and Board of Trustees chair-elect Steven Alexander in the Oct. 28 story, "Stetson University Board of Trustees Approves Chair-Elect and Renovations."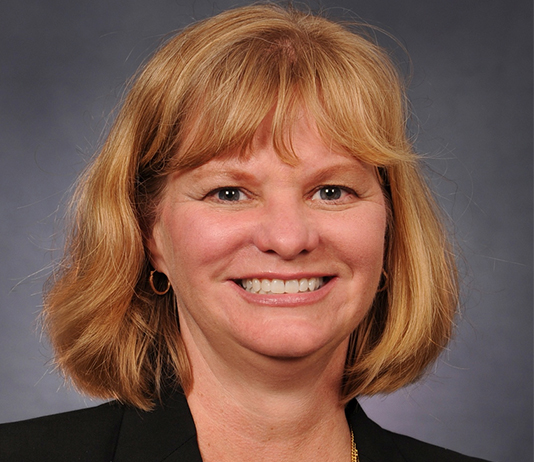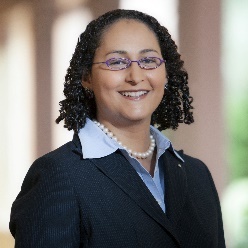 • The Ledger quoted Valrie Chambers, PhD, associate professor of Accounting, in the Nov. 2 story, "Publix profit falls 54% even with higher sales. Company lowers stock price."
• Spectrum News 13 quoted Law professor Ciara Torres-Spelliscy in the Oct. 31 broadcast segment, "Judges on the Ballot."
Other Stories
• The West Volusia Beacon cited Wendy Anderson, PhD, professor of Environmental Science and Studies, in the Oct. 27 story, "At-large candidates: Similar positions, vastly different approaches."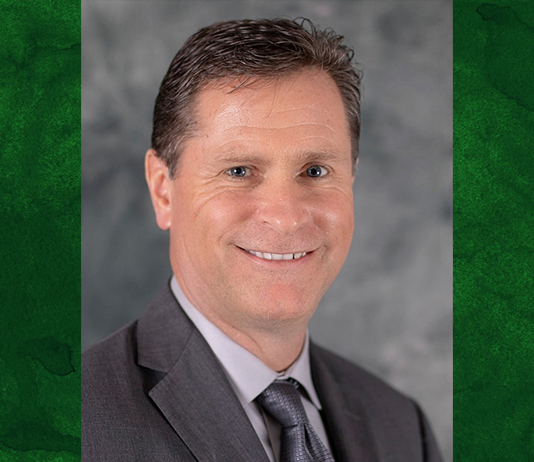 • Hometown News cited Stetson in the Oct. 27 story, "Volusia School News." The article profiled John P. Downey, PhD, newly appointed Vice President of Campus Life and Student Success, in the segment "Stetson names vice president of campus life." The article also included the segment, "Brown Hall opening at Stetson."
• Hometown News cited the Stetson Aquatic Center in the Oct. 27 story, "West Volusia Community Notes."
• Hometown News cited Stetson's Gillespie Museum in the Oct. 27 story, "Volusia Halloween Events, Oct. 28-31."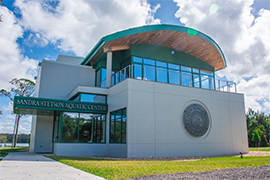 • Hometown News cited Stetson's Aquatic Center in the Oct. 27 story, "East Volusia Community Notes."
• HappeningNext cited Stetson's Department of Counselor Education in the Oct. 28 post, "Using the Five Senses to Improve Mental Health."
• The Daytona Times cited Stetson's Aquatic Center in the Oct. 28 story, "Climate Smart program scheduled next month."
• The website butler.legal cited Stetson Law in the Oct. 27 post, "Butler Presents at the Stetson University College of Law."
• The Weekly Challenger cited Law professor Judith Scully in the Oct. 27 post, "Don't miss the Tampa Bay Afrofuturism Festival Nov. 11-13."
• The Ormond Beach Observer cited Professor Emeritus Michael Rickman in the Oct. 31 story, "Daytona Solisti presents concert by pianist Michael Rickman."
• The West Volusia Beacon cited Stetson in the Nov. 1 post, "Class Notes."
• HappeningNext cited Stetson in the Nov. 2 post, "29th Annual DeLand Fall Festival of the Arts."
• HappeningNext cited Stetson in the Nov. 1 post, "Acting with a Script with Dolores D'amore Goldsmith."
• Hometown News cited Stetson's School of Music in the Oct. 27 post, "Out & About."
Alumni News
• St. Pete Catalyst and Dragonink House cited alumnus David Sawyer in the Oct. 27 post, "Healthtech startup using AI raises $9M in Series A."
• Hometown News cited alumnus Albert L. Bouie in the Oct. 27 story, "Volusia County candidates will be decided Nov. 8."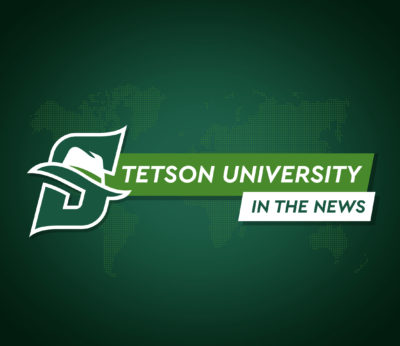 • Invision profiled alumnus John Dambrauskas in the Oct. 28, post, "John Dambrauskas Named Mobile OptiX Director of Clinical Services."
• Intelligence Community News cited alumnus William (Will) Roe Roberts in the Oct. 27, post, "ASI Government announces new leaders."
• PRLog, the Floridant, Florida Weekly and other media outlets cited Law alumnus Taylor Bollt in the Oct. 28, post, "Henderson Franklin Welcomes Land Use Associate Taylor Bollt."
• World Wire cited Law alumna Ashley Moody in the Oct. 28 post, "Ashley Moody – Biography, Age, Husband, Net Worth, Family."
• The Floridant, PR.com and other media outlets profiled Law alumna Melany Hernandez in the Oct. 28 post, "Stetson Law Graduate Melany Hernandez Joins Henderson Franklin's Business Litigation Team."
• West Orlando News profiled alumnus Brian Levine in the Oct. 30 post, "Brian Levine Joins Lighthouse Works Board of Directors."
• HappeningNext profiled Law alumnus Collier Moore in the Nov. 2 post, "Supporting Caregivers: A Discussion Panel."