Stetson Named a 'Green College' Again by The Princeton Review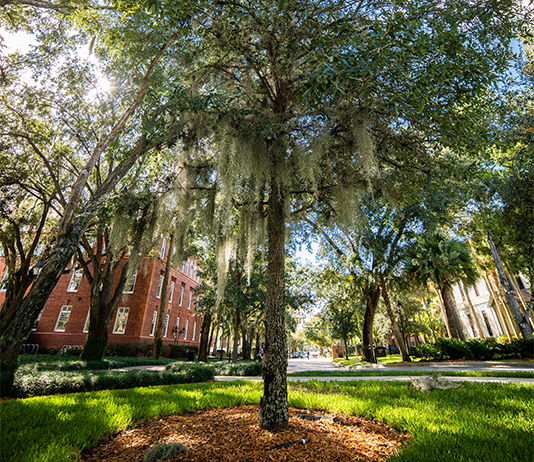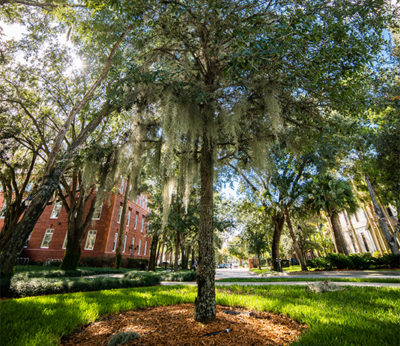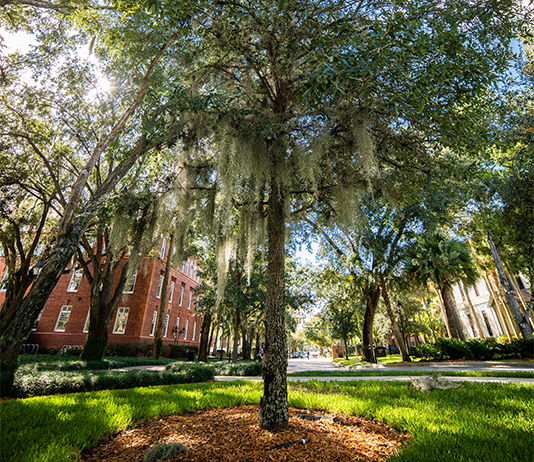 The Princeton Review has named Stetson University to its Guide to Green Colleges for the seventh time, highlighting the school's strong commitment to environmental stewardship and sustainability.
Stetson was selected for the 2023 list of Green Colleges, which recognizes the nation's most environmentally responsible institutions. The university was named a "Green College" six other times, starting in 2010 when the guide started and every year through 2015.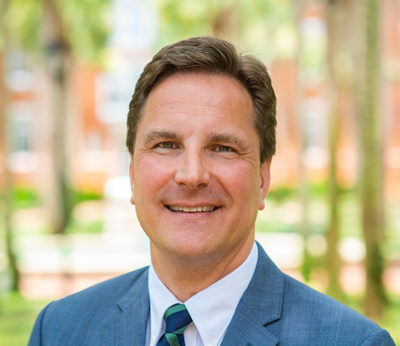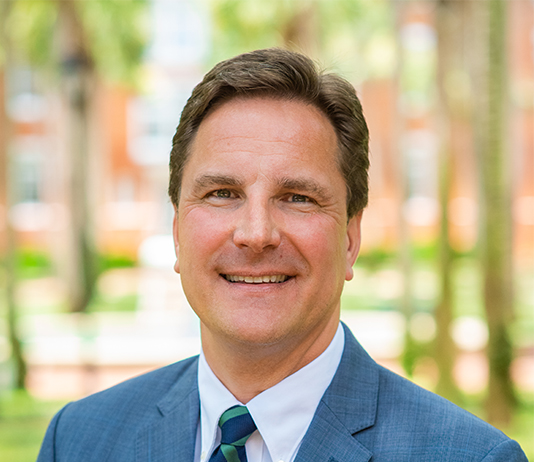 "I cannot help but be impressed by our Hatter Nation — including faculty, students and staff — who joined together to make this happen," said Stetson President Christopher F. Roellke, PhD. "This reflects Stetson University's unwavering commitment to create a healthy environment for our community and to be good stewards of our environmental resources."
Environmental stewardship is a core value at Stetson. The university has adopted a conservation policy to reduce energy and water use, installed solar panels on several campus buildings to produce clean, renewable energy, and constructed new campus buildings to meet energy-efficient and environmental design standards.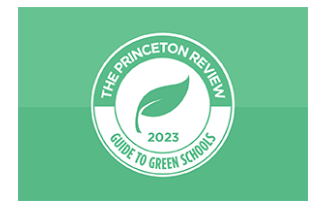 It also follows environmentally friendly practices in its dining facilities, including switching from plastic straws to biodegradable straws, and using locally sourced fresh produce.
In the online Guide to Green Colleges, the Princeton Review credited Stetson for, among other factors, creating a formal sustainability committee, having a public greenhouse gas inventory plan, offering a sustainability-focused degree and providing a car-sharing program.
Stetson is continuing to take steps to deepen its commitment to environmental stewardship and sustainability.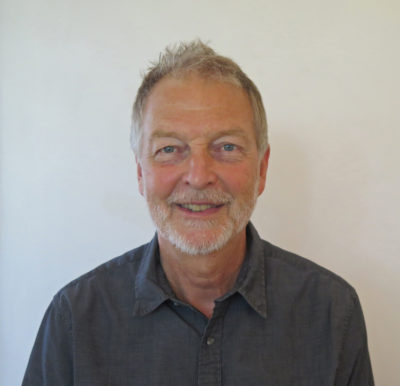 In the Spring 2023 semester, Robert Sitler, PhD, professor of World Languages and Cultures in the Latin American & Latino Studies program, will take a sabbatical to conduct Stetson's second STARS audit. The audit allows colleges to track, manage and share information about their sustainability efforts in education and research; operations; and planning, administration and engagement.
Sitler said he would like to see Stetson become an environmental leader among colleges and universities in the Southeast, which he believes would attract more students to attend.
"As the realities of climate change become more obvious and dire, many of the most conscientious high school students include a university's genuine commitment to sustainability as a factor in their decision about where to further their education," Sitler said. "As Stetson progresses in its multifaceted 'greening' efforts, our university's green school color will take on deeper significance."
-Stetson University