Students In Stetson RGIP Pitch Four Stocks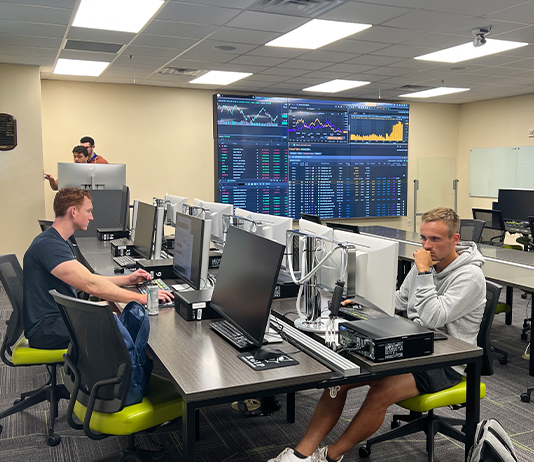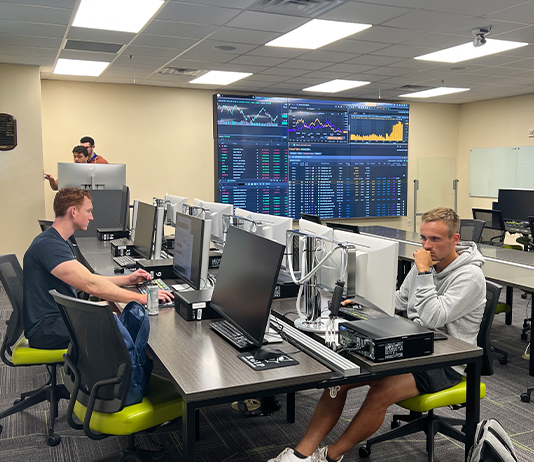 Stetson University's Roland George Investments Program (RGIP) held its 12th public trustee meeting. "We Are Back," was the theme that launched the traditional RGIP event whereby 9 seniors pitched their research stock recommendations.
The evenings recommendations consisted of one Sell recommendation, two Holds and one Buy recommendation. The four stocks that were presented include Paypal (PYPL), Royal Bank of Canada (RBC), James Hardie Industries (JHX) and Extra Space Storage (EXR).
This was the first in-person RGIP event since fall 2019.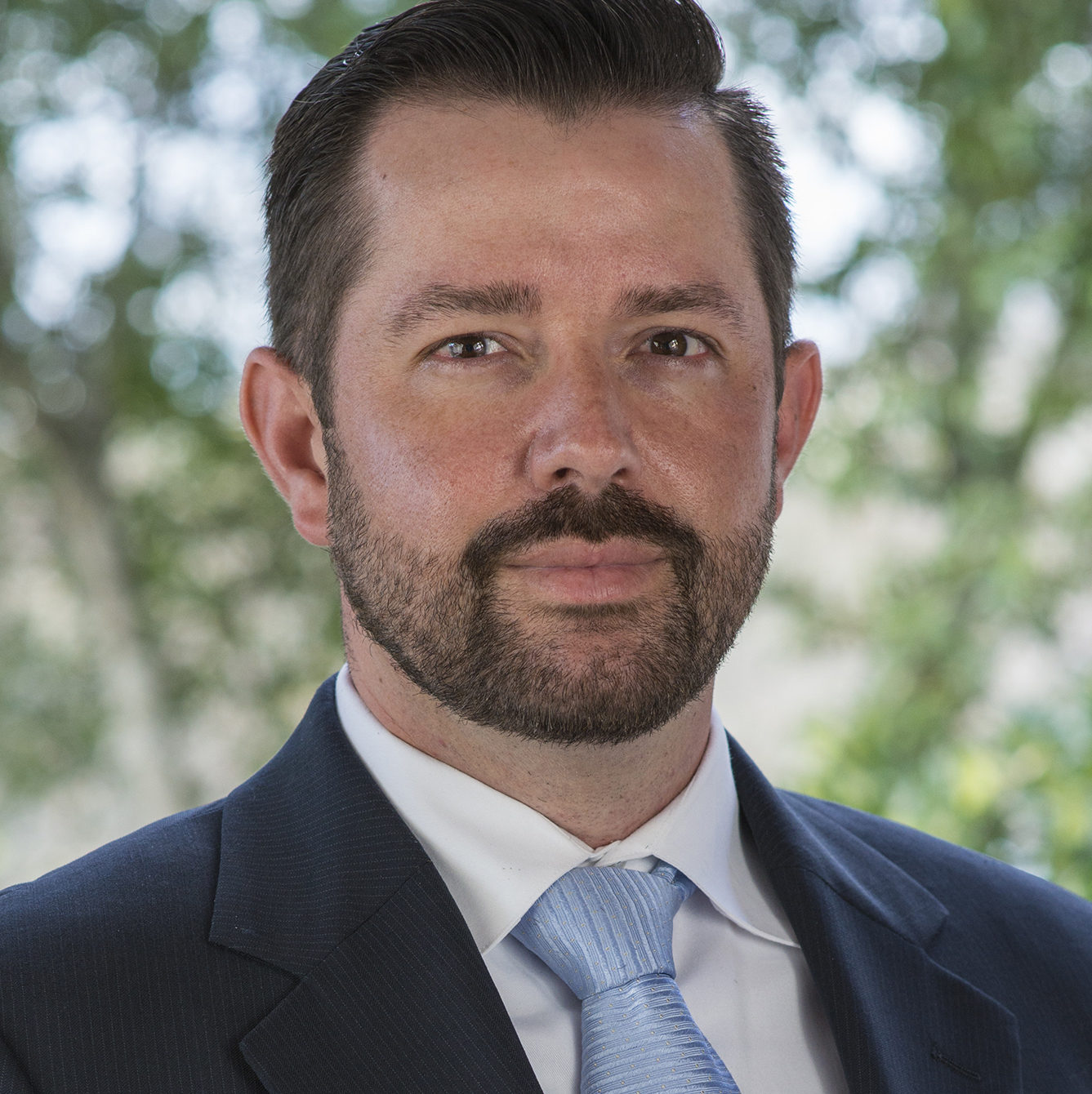 "A lot has happened since the last time we did this," said Matthew Hurst, PhD, director of the Roland and Sarah George Investments Institute. "The stock market crashed, rallied like never before and crashed again. Commodity prices can only be described as bizarre. Oil prices briefly went negative, then hit all-time highs. Inflation also went negative and hit 40-year highs. We saw the emergence of trillion-dollar companies and bubbles forming and popping in both the crypto and SPAC markets. Government bond rates around the world bounced off historical lows and are now rising at the fastest pace ever."
"The Roland George Investments Program has won research competitions, portfolio competitions, started a new fund strategy, built a state-of-the-art lab, added courses and over the last three years, beat the S&P performance by 2 to 1. As President Roellke likes to say, 'We are back baby,'" he added.
RGIP's Chief Investment Officer Chris Kent opened the presentations by giving an overview of how the students prepare for stock presentations.
"The students work with three different portfolios with different target asset allocations and different strategies. We pick stocks by focusing on business quality as the single most important criteria. We take a deep dive into the business operations, looking at appropriate risks and valuation models, cash flows and whether it is trading at a feasible level," said Kent.
After months spent researching and evaluating, the stocks were presented to a crowd of approximately 150 attendees comprising of students, faculty, staff and community members in the Stetson Room on Wednesday, Nov. 16.
"I have attended every one of these presentations. Each year, I am impressed with the knowledge, preparation and commitment of the students in this program," said Lewis Long '70. "So much so, that one year, I decided to give back to Stetson because of the great work that I witnessed from this program."

Vishal Sharma and Sugeeth Sathish, issued a Sell recommendation for Paypal, a company that provides solutions for customers who need to send and receive money online. Sharma and Sathish provided suggestions based on three key metrics; growing competition in the payments space, an overvalue in a high growth volatile industry and the current unfavorable macroeconomic environment. The recommendation to sell also included the company's comparison with peer companies. Paypal financial positioning reveals that they have underperformed in the areas of return on capital, net income margin, by 39% in comparison to its peer group.
Steven Alexander '83, chair-elect of the Board of Trustees, attended the event as an RGIP Alumni Trustee and asked specific questions that provided opportunities for the presenters to further defend their stock recommendations.
Devin Shaffer and Ben Maura presented a Hold recommendation for Royal Bank of Canada which serves over 17 million clients globally and is the largest bank in Canada by market capitalization. Shaffer and Maura based their Hold recommendation on three key factors; current high interest rate environment, strong industry positioning and diversified revenue which limits downside potential. "The total loans relative to their total assets also shows that there is less risk in this investment at this time," said Maura.
Jose Valcourt III, Michael Wojciechowski and Matthew Cooper suggested a Buy recommendation for James Hardie Industries, based on the company's robust revenue growth, impressive record of earnings on equity, solid financial position and expanding profit margins. They weighed the risks, environmental and social commitments, share price, debt to equity ratio, competitive advantage and breakdown of revenue of this company that is ranked as the number one manufacturer in North America with over 8 million homes outfitted in their fiber/cement siding.
The last presentation was delivered by Lindsay Richmond and Chris Kent, with a Hold recommendation for Extra Space Storage, a U.S. based company with over 1,900 self-storage stores. Richmond and Kent based their suggestion on three factors; favorable dividend yields, superior geographical reach and strong cash flow generation.
The mission of RGIP is for students to manage a real portfolio of $5 million in stocks and bonds. Using fundamental research tools and data services such as Bloomberg, Reuters, Morningstar and Baseline, students find and defend investment recommendations to the investments committee.
Sarah and Roland George funded an idea to teach students how to invest real money with the notion that failure is a reality. However, since that time, the program has thrived and many look forward to getting into the program.
"I am very interested in the Roland George Investments Program since coming to Stetson," said, Jackson Hockenberry '25. "I came tonight to see what they do in action and imagine if I can see myself one day doing this incredible work to research and present stock recommendations. And I am making steps toward that."
"The students are not getting paid and do not get a grade which makes the Roland George Investments Program unique. I think the students did an amazing job and I am excited about the quality of the presentations from tonight," said Hurst. "The program's success is owed entirely to the alumni and students who spent their blood sweat and tears grinding over research similar to what was seen here tonight and the students presenting tonight continued that legacy."
Disclaimer: The Roland George Investments Program and students affiliated with the program are not Registered Investment Advisors. As a result, any information contained herein or presented at an RGIP event should not be construed as investment advice.
Click here to watch a recording of the event.
-Alicia Scott