Davion Belk '16 Named Deputy Chief of Staff and Student Success Advocate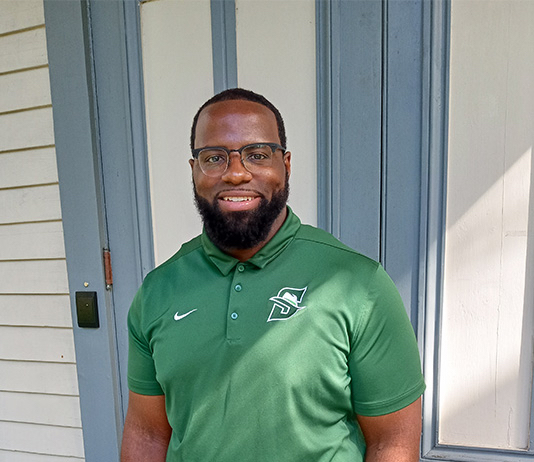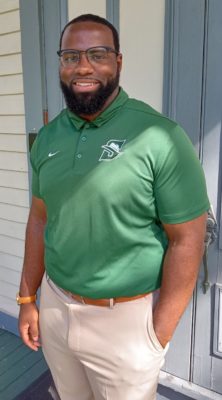 Stetson University President Christopher F. Roellke, PhD, is continuing to build out his senior leadership team with the announced appointments of Rina Tovar Arroyo as Chief of Staff and Senior Development Officer and Davion Belk '16 MBA '20 as Deputy Chief of Staff and Student Success Advocate.
Arroyo shifted her responsibilities from Stetson's Office of Development and Alumni Engagement to the President's office Aug. 1; Belk began Oct. 31.
"I am thrilled Davion has agreed to serve in this capacity," Roellke commented. "He is a highly valued member of our community. Since word has spread about his return, I have heard from countless students, staff, faculty, alumni and community members who are as happy as I am that Davion is back. He and Rina will be laser focused on helping us accomplish the top priorities of the university, most notably the success of our students."
As a marketing major, Belk helped to start the student philanthropy organization Green White & You. He also was a resident assistant and interned with Stetson's Development and Alumni Engagement office. After graduating in 2016, Davion worked as a corporate trainer in the marketing industry. From 2018 to 2020, he served as an admission recruiter for Stetson, and received his MBA in 2020. Since that time, Belk has excelled in operations, sales and customer service in the finance industry. He's regarded as an outstanding communicator, strategic planner and relationship builder.
In addition, Belk was a standout defensive lineman on the Hatters football team from 2012 to 2016, while also serving as a team captain twice. Aside from starring on the field, he was named to several all-academic teams.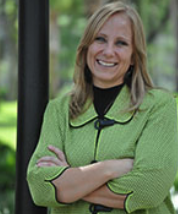 "Davion's exceptional relationship skills, expertise in marketing and deep understanding of Stetson's culture will enable him to hit the ground running," said Arroyo. "We will first be focused on assisting our incredible colleagues around the university with the revenue-generating areas of retention and recruitment. We hope to engage students, staff and faculty in grassroots change, where needed, as we focus on the student experience — with our eyes on graduating happy and engaged alumni. Student empowerment is key, and we look forward to working with students as our partners in many ways."
Arroyo arrived at Stetson in 2005 and has served in a variety of roles. Most recently, she held a hybrid position within the Office of Development, focusing on parent and alumni engagement, as well as philanthropy. Prior to the Office of Development, Arroyo was dean of students and vice president for campus life at Stetson.
Arroyo holds a bachelor's degree from Nebraska Wesleyan University and a master's degree in Higher Education Administration from Western Illinois University.
-Stetson University