Army ROTC's Eagle Battalion Earns MacArthur Award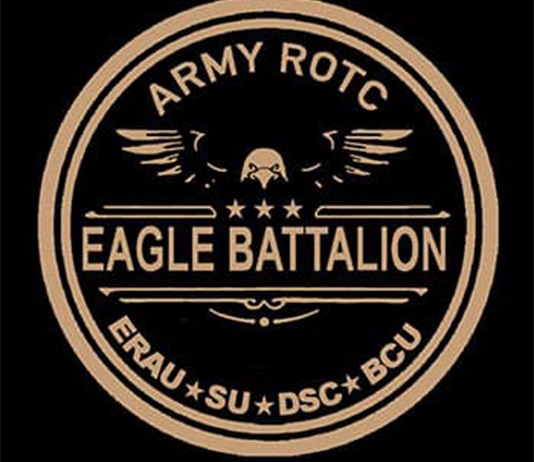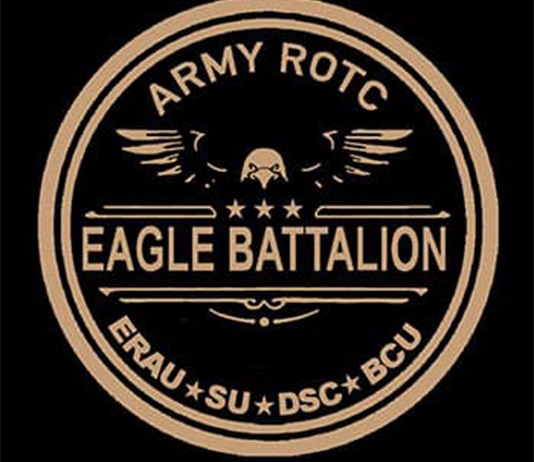 The Eagle Battalion — including Stetson University — is a big winner once again.
In early January, this news dispatch arrived on campus: The Eagle Battalion, representing Stetson's ROTC program along with programs at Embry-Riddle Aeronautical University (the host school), Daytona State College and Bethune-Cookman University, had won a 2021-2022 Douglas MacArthur Award as one of the top ROTC programs in the nation. Only eight of 274 ROTC programs nationally were awarded. The Eagle Battalion, consisting of more than 250 cadets, ranked tops in the Southeast region (Alabama, Florida, Georgia, Louisiana and Puerto Rico).
In 2019, the Eagle Battalion also received the award, presented by the Cadet Command and the Gen. Douglas MacArthur Foundation.
'Duty, Honor and Country'
The honor recognizes the ideals of "duty, honor and country" as advocated by MacArthur. It's based on a combination of achievement in each school's commissioning mission, cadets' performance and standing on the command's National Order of Merit List, and cadet-retention rate.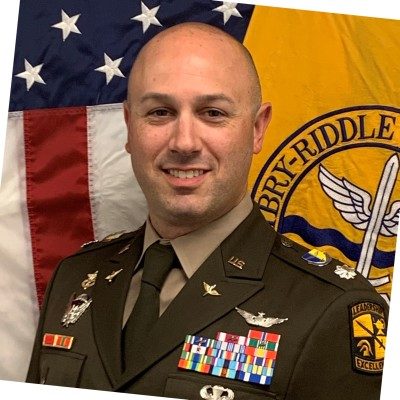 Further, the honor represents the "dedication of the staff, faculty, as well as the administration" of each institution, according to Lt. Col. Jerome (Jerry) Reitano, who heads the Eagle Battalion.
"From facilities to athletics, safety, staff and administration, every one that is a part of [this award] played a key role in enabling our program and our cadets to achieve the results that resulted in this tremendous award," said Reitano, a double alumnus of Embry-Riddle, as well as a professor of Military Science at Embry-Riddle and department chair.
In addition, the Eagle Battalion is the third-highest producer of cadets among non-military college) in the nation's Army ROTC program — with sights set on moving into the top two in the near future, Reitano noted.
During the 2021-2022 academic year, the Eagle Battalion, with a commission goal of 45, produced 60 Second Lieutenants (a 130% increase), including 14 Distinguished Military Graduates (DMGs). In 2023, marking the 40th anniversary of the Eagle Battalion program, 64 cadets are projected for commissioning, which would be the largest class in the Eagle Battalion's history. This year's class contains 15 DMGs.
Concluded Reitano: "I am very proud of our cadets, cadre, and each college and university. It is a truly a team effort!"
-Michael Candelaria