Stetson University In The News, Jan. 6-12, 2023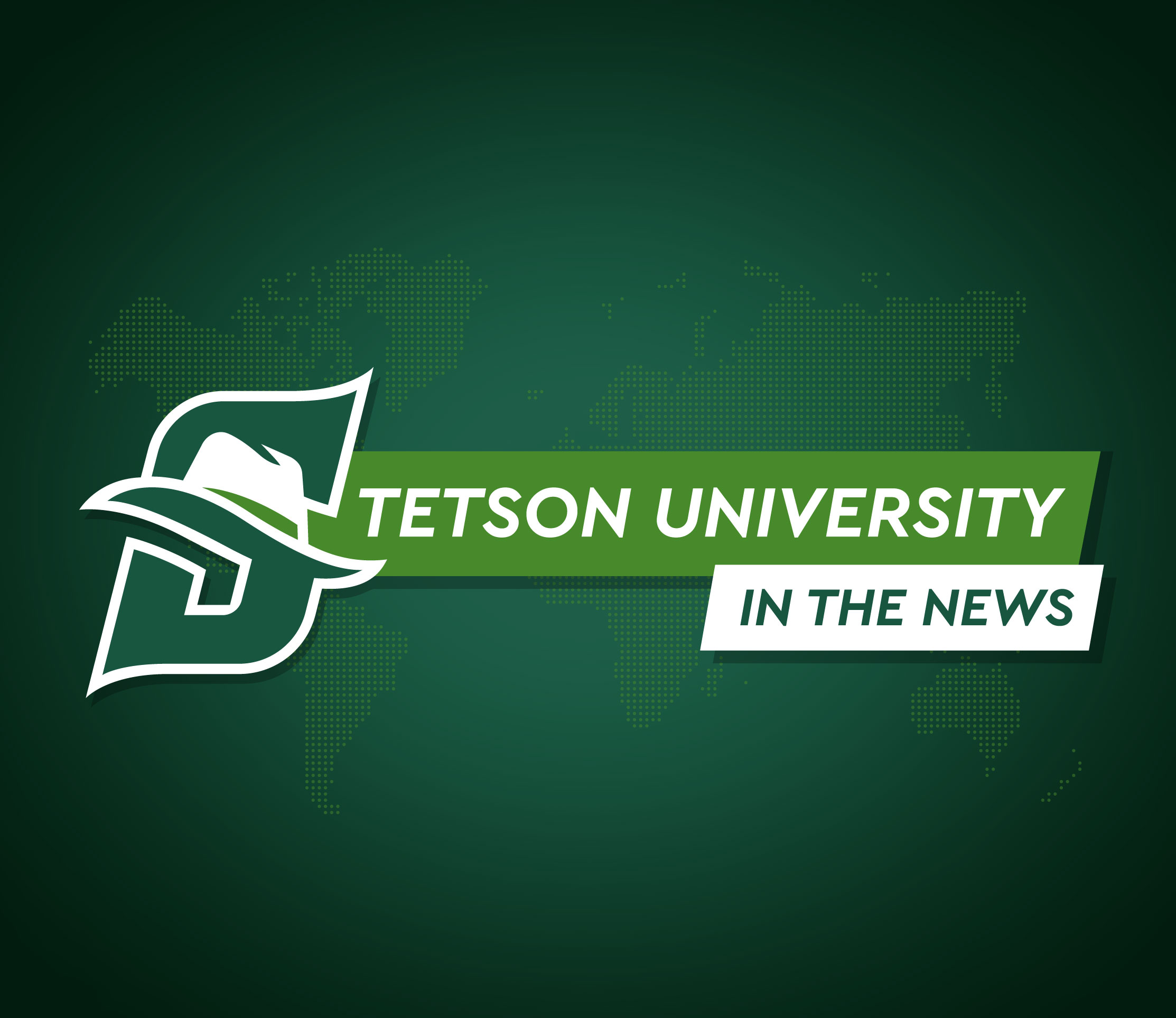 Top Stories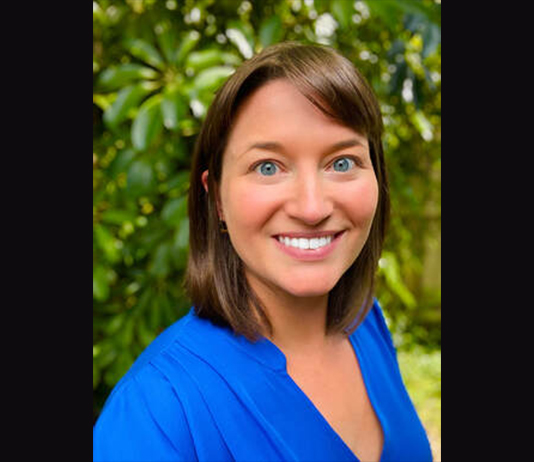 • Public radio stations WMFE, WUSF and WJCT quoted Elizabeth Plantan, PhD, assistant professor of Political Science and freshman Ukrainian student Genevia Gayden in the Jan. 6 broadcast and web post, "Stetson University wants to continue to sponsor Ukrainian students as war rages on."
"My family right now is in Ukraine," said Gayden. "They are in Kyiv. So, they live through all of these power outages, drone strikes and my father has said that, however sad it is, however difficult it is, his only joy right now is that at least his child is safe. At least his child is getting a good education."
• Spectrum News 13 quoted Mayhill Fowler, PhD, associate professor of History, Martin Blackwell, PhD, visiting professor of History and Ukranian student Veronika Shchur in the Jan. 12 story, "Fundraising efforts underway for Ukrainian students studying at Stetson Uni­versity."
• Rain Taxi Review featured an interview of Ryan Rivas, coordinator of MFA Publishing and publisher of Burrow Press, in the Jan. 10 post, "Documenting the Suburban Gothic: An Interview with Ryan Rivas."
• Heavy and NewsColony cited Christopher Ferguson, PhD, professor of Psychology, in the Jan. 6 story, "Patriots' Mac Jones Accused of Suffering From 'Affluenza.' "
• Insider quoted Law Professor Louis Virelli in the Jan. 7 story, "The Supreme Court's back door: How anti-abortion activists, corporate bigwigs, and conflicted parties co-opted a little-known society to buy priceless access to the Supreme Court." Liberty Counsel was "clearly interested" and "several members of the organization spent intimate, private time with justices" while they were deliberating whether to rescind a federally recognized right to an abortion, Virelli said.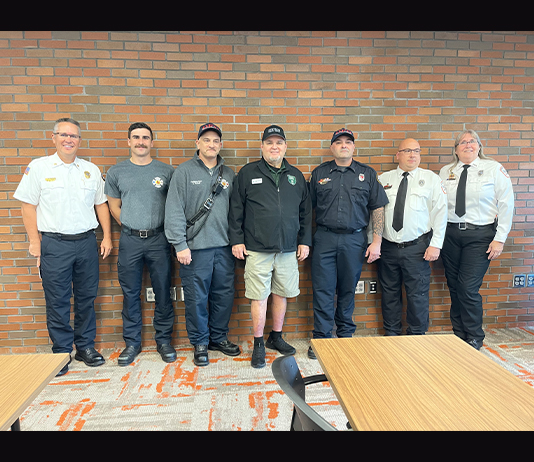 • WFLX Fox 29 Morning News, Good Day Tampa Bay, KLRT-TV Good Day Arkansas and other media outlets featured Stetson dispatcher Greg Seymour in the Jan. 11 broadcast segment "Man Visits First Responders to Say Thank You."
• Spectrum News 13 and Spectrum Bay News 9 interviewed Law Professor Louis Virelli for the Jan. 9 TV broadcast and web post, "Law professor shares thoughts on Andrew Warren case."
• Florida Politics and insidethemagic.net quoted Darryl Wilson, Stetson Law's associate dean for Faculty and Strategic Initiatives, Attorneys' Title Fund Professor of Law and Director, Institute of Caribbean Law and Policy, in the Jan. 10 post, "Disney fights back against fake theme park merch with new lawsuit."
Other Stories
• Hometown News cited Stetson in the Jan. 5 story, "International artist looks for sounds in Volusia."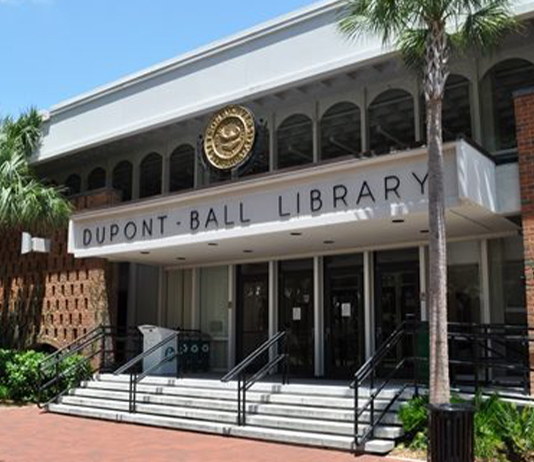 • Charleston Hub cited Stetson in the Jan. 7 post, "ATG Job Bank – Dean of the duPont-Ball Library – Stetson University."
• The Ormond Beach Observer cited Professor Emeritus Michael Rickman in the Jan. 6 story, "Rickman-Acree-Corporon Piano Trio to perform Jan. 29 in Ormond Beach."
• The West Volusia Beacon and deleciousfood.com published the Jan. 6 story, "Foodie File: The power of potluck" by Stetson senior Carmen Cruz.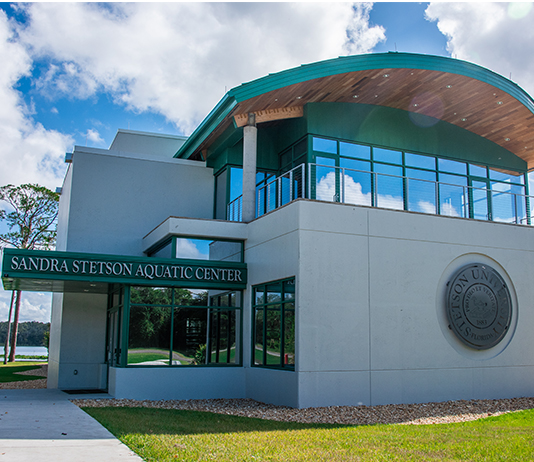 • The Ormond Beach Observer cited the Stetson Aquatic Center in the Jan. 9 post, "Volusia County to give away native food trees for Florida Arbor Day."
• Wealth Management featured Stetson Law in the Jan. 10 story, "Increasing Diversity in the Estate-Planning Field."The story cited Rebecca Morgan, professor of Law, Boston Asset Management Chair in Elder Law and Director, M.J. in Healthcare Compliance, and Roberta Flowers, professor of Law and director, Center for Excellence in Elder Law.
• The College Fix quoted Christopher Ferguson, PhD, professor of Psychology, in the Jan. 12 post, " 'The right side of history' is a myth. Justice and novelty are not the same."
• Orlando Business Journal cited Stetson in the Jan. 11 story, "How UCF, other Orlando colleges rank for change in average wages."
Alumni News
• WQCS cited Law alumnus John Griffin in the Jan. 7 post, "Two re-appointed to the Board of Optometry."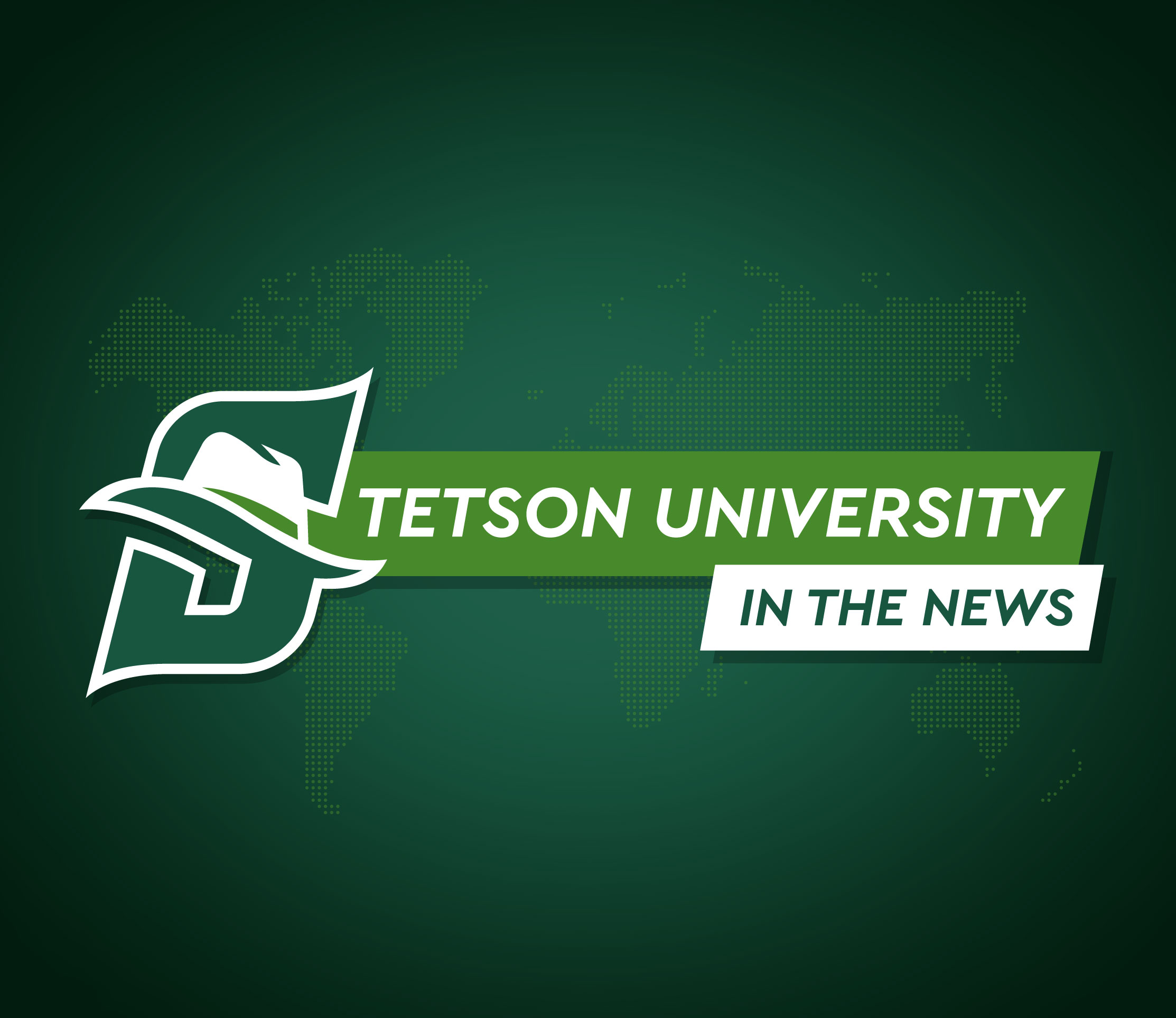 • EIN Presswire, Wallstreet Online and more than 10 other media outlets cited alumna Maggie Martinez in the Jan. 9 post, "Sensus Healthcare Announces Senior Management Appointments and Promotions."
• The Highland News-Sun cited Law alumnus Paul Wallace in the Jan. 8 story, "Veteran prosecutor aims at convicting SunTrust shooter."
• Trenam Law profiled Law alumna Amy L. Drushal in the Jan. 9 post, "Amy L. Drushal and C. Graham Carothers Appointed Practice Group Leaders."
• The website wshblaw.com profiled Law alumnus Daniel Knuth in the Jan. 9 post, "WSHB Announces 24 Attorneys Elected to Senior Counsel."
• MSN and motorsport.com featured alumnus Bruce Mosley in the Jan. 10 story, "Johnson's ownership role fosters Petty GMS leadership changes."
• The West Volusia Beacon on Jan. 10 published, "Guest Commentary: DeLand: Time to exercise your authority" by alumnus Mark Shuttlesworth. The article also cited alumnus John Dupree.
• HappeningNext featured Law alumnus and Fort Lauderdale Mayor Dean Trantalis in the Jan. 12 post, "AAF CreativeZen Presents Mayor Dean Trantalis (January 2023)."
• Business Observer, Gulf Coast Business Review and other media outlets profiled Law alumnus Jim Nici in the Jan. 12 post, "Naples attorney embraces nation's fastest growing sport."