A Heartfelt Thank You To The DeLand Fire Department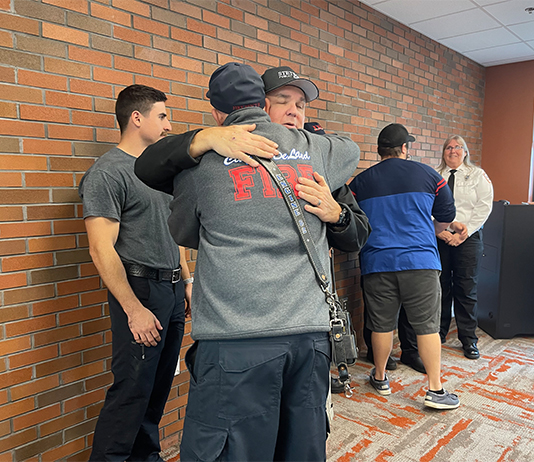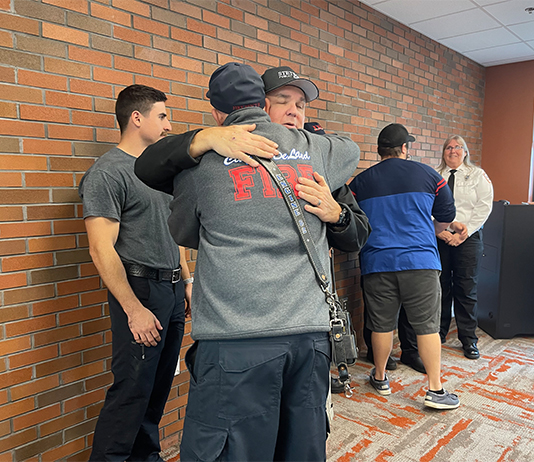 Greg Seymour, Stetson University Public Safety dispatcher stopped by the DeLand Fire Department to meet and personally thank the first responders who saved his life.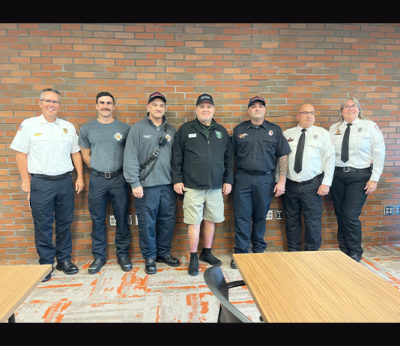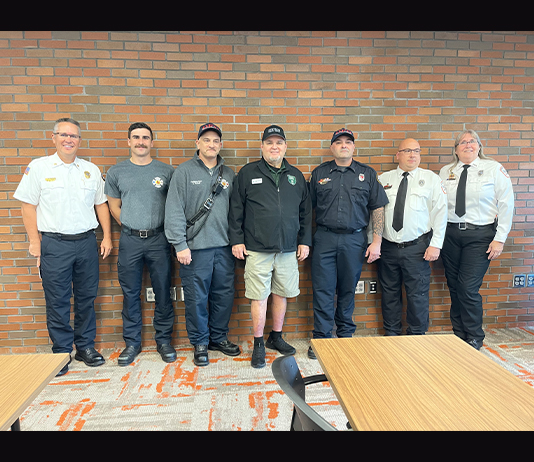 In November, Seymour was walking into Walmart when he suffered a major heart attack. DeLand Fire Department treated him on the scene. Seymour has recovered and is back at work.
"I am grateful to the men and women of the DeLand Fire Department for their incredible efforts in addressing the medical needs of our beloved dispatcher, Greg Seymour. We are truly proud of DeLand's Bravest," said Francisco Ortiz, director of Public Safety and Emergency Management coordinator.
-Alicia Scott