Hatter Angel Network Invests to Accelerate Growth in Biotechnology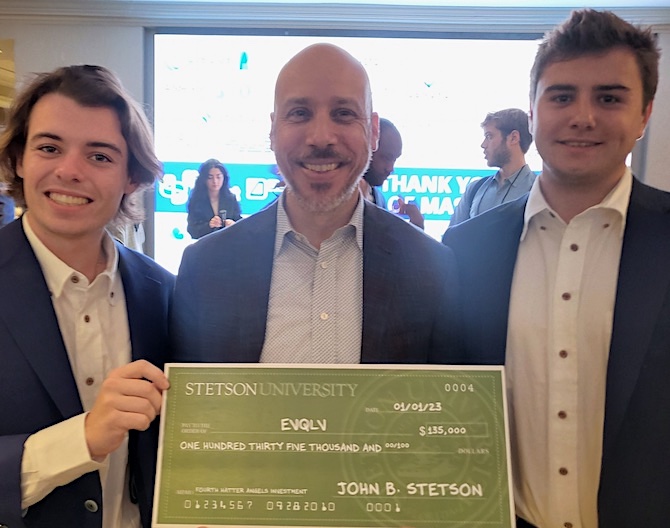 Stetson University's Hatter Angel Network (HAN), a group of accredited investors comprised of Stetson alumni and faculty, recently invested $135,000 in EVQLV, a leading biotechnology company that harnesses the power of artificial intelligence (AI) to accelerate drug discovery and development.
Stetson entrepreneurship students and several HAN members presented a ceremonial check to EVQLV at the Florida Venture Forum in Miami in early February 2023. As with all HAN investments, the investment opportunity was first vetted by students as a class project and then pitched to the investors.
The investment is part of a larger funding round that EVQLV has secured to further develop its AI-driven platform, which streamlines the drug-discovery process by predicting and optimizing the properties of therapeutic antibodies. With this investment, EVQLV plans to expand its team and bolster its infrastructure to continue delivering innovative solutions to the biotech industry.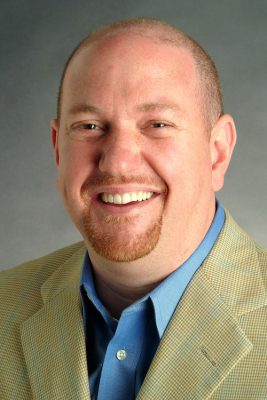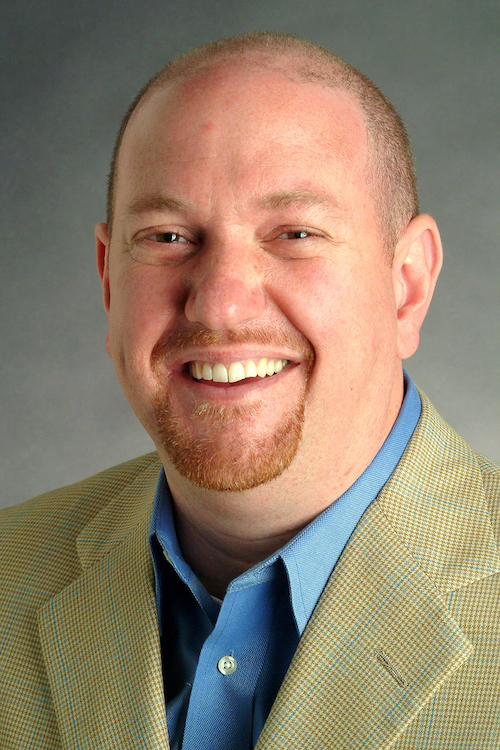 "We are thrilled to support EVQLV's groundbreaking work in the field of biotechnology," said Dan Glunt, cofounder of the Hatter Angel Network, who also is a Stetson University Entrepreneurship Advisory Board member and a 1993 Stetson alumnus. "Their AI-powered platform has the potential to revolutionize drug development and ultimately improve patient outcomes. We are excited to see the impact this investment will have on EVQLV's growth trajectory."
Founded in 2018 by a team of experts in AI, biotechnology and drug discovery, EVQLV has quickly become a leading player in the biotech industry. Its platform has been adopted by major pharmaceutical companies to speed the discovery and development of new treatments for diseases such as cancer and COVID-19.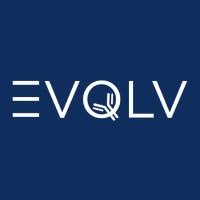 "Stetson University's Hatter Angel Network investment in EVQLV is a testament to the potential of our platform to revolutionize the biotech industry," said Andrew Satz, CEO and cofounder of EVQLV. "We feel very fortunate to have Hatter Angels as part of the company and joining us on this journey. Their support will help us accelerate our growth and continue to drive innovation in drug development."
HAN was conceived in 2019 and now boasts more than 15 members, all Stetson alumni who are accredited investors. The group serves as a financial backing to leverage the recommendations of Stetson entrepreneurship students and provide real-world experience with actual investments in emerging companies. HAN primarily invests in Florida-based companies. The combination of the alumni group and the entrepreneurship class serves to give the students a truly experiential-learning opportunity by being hands-on with the startups during the due diligence process, as well as potentially serving on the startup's board of directors. The startups benefit from the infusion of cash through HAN. And, to complete the circle, students can benefit from a possible internship or job opportunity.
HAN's investment in EVQLV demonstrates its commitment to fostering innovation and entrepreneurship in the biotech industry. By virtue of experienced investors who possess a passion for supporting promising startups, and work in concert with bright students from Stetson, HAN is well-positioned to help companies like EVQLV achieve their full potential, said Glunt.
– Stetson University