Stetson University Proudly Commemorates Women's History Month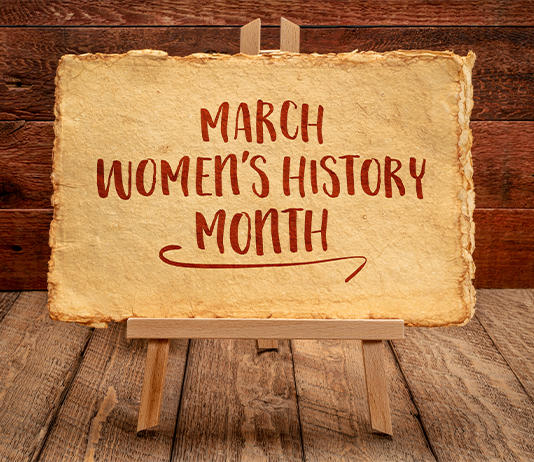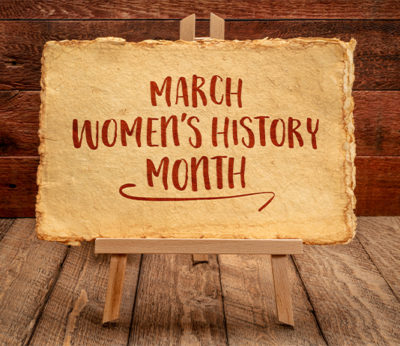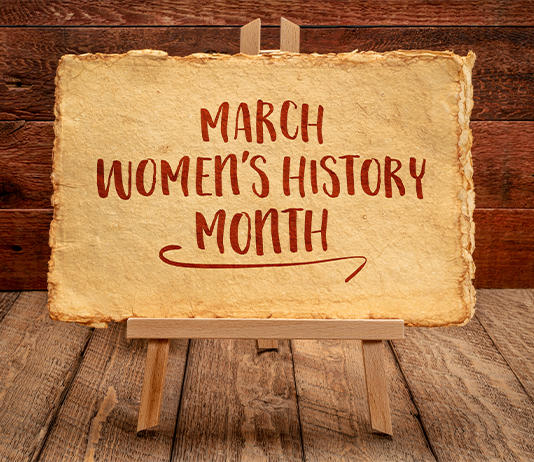 Since 1987, March is recognized as Women's History Month in the United States.
March 8 is International Women's Day which has been celebrated since 1909.
Stetson University highlights, celebrates and encourages the study of the vital role of women in American history.
Here are a few events featured this month and next for faculty and staff:
• Wednesday, March 15: 1 – 2 p.m. (Lynn Business Center, Room 213 Boardroom)
Supporting creative industries entrepreneurship: Managerial studies on social impact
Sponsored by the Joseph C. Prince Entrepreneurship Program ([email protected])
In this presentation, Antigoni Papadimitriou, PhD, from Lehigh University will draw on her latest work researching women entrepreneurs in creative industries (CIs), a group often underrepresented in entrepreneurship research, policy and practice. Papadimitriou's research aims to understand what type of "businesslike" skills and support women entrepreneurs in Maryland's CIs need to be more successful as entrepreneurs. This study was designed to surface women entrepreneurs' first-hand experiences, propose interventions to support women entrepreneurs in CIs and suggest policy change for ecosystem development (social impact). In addition, Papadimitriou will consider the key challenges in designing and implementing research projects focused on CIs entrepreneurs. Finally, she will introduce her new project, "Strengthening the Lehigh Valley as a Hub for Creative Entrepreneurs," which is being conducted at Lehigh University with undergraduate students.
Please join us for lunch and to discuss how we can support creative entrepreneurs at Stetson University and in the greater community. Seating is limited so please RSVP to [email protected].
• Monday, March 20, 4-5:30 p.m. (Libby Lawn—behind the CUB)
Gender Studies Faculty Mixer
Sponsored by the Gender Studies Program/Committee ([email protected])
While an RSVP is not required, it would be helpful to know if you plan to attend. You can indicate whether you plan to attend here.
• Wednesday, March 29: noon-1:15 p.m. (Faculty/Staff Lounge 1st Floor CUB)
ACEWNFL Book Club Meeting
Sponsored by Stetson's Chapter of the ACE Women's Network of Florida ([email protected])
Stetson's ACE Women's Network chapter will host its second book club meeting. This year's book, Act Like a Leader, Think Like a Leader by Herminia Ibarra, is a must-read for anyone seeking to take their leadership skills to the next level. We will revisit chapters 1 & 2 and begin discussing chapters 3 & 4. For books, visit the Brown Center for Faculty Innovation and Excellence (Elizabeth Hall 103; [email protected]). We will distribute lunch tickets as early as 11:45 a.m. Grab lunch in the Commons and gather at the Faculty/Staff Lounge on the 1st floor of the CUB.
• Friday, April 21: 8:30 a.m.- 3 p.m. (Florida State College at Jacksonville Downtown Campus)
2023 ACE Women's Network of Florida State Conference
Sponsored by the ACE Women's Network of Florida ([email protected])
Register today! The $25 registration fee will be covered for the first 25 registrants.
Meet women in higher education from across the state and from different levels and functional areas. There's something for everyone at this conference! Register here: https://www.eventbrite.com/e/2023-ace-womens-network-state-conference-tickets-275112457767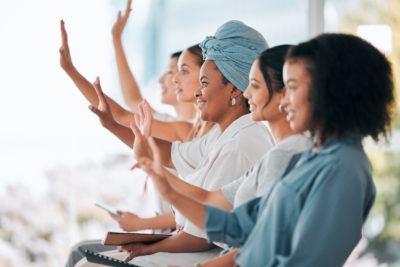 Below are Cultural Credit Events for students in the LBC Rinker Auditorium to Celebrate Women's History Month:
• Wednesday, Mar. 15, 4-6 p.m.
Series Topic: Women in Banking/Tech
Speaker: Tammy Wilson, vice president of Product Innovation, The Clearing House
Expertise: 30 years in the Banking and Tech Industry
• Wednesday, Mar. 22, 4-6 p.m.
Series Topic: Transferable Skills Obtained as a Member of a Sorority/Women's Greek Organization Panel
Speaker: Renee Dubois, associate director for Student Organizations and Fraternity and Sorority Involvement and Student Panel, Stetson University
• Wednesday, March 29, 4-6 pm
Series Topic: First-Gen Women Panel discussing resources and networking opportunities for First-Gen Women
Speaker: Meg Young, DBA, instructor of Management & First-Gen Women Panel (Faculty, Staff, Students)