Yes, Hatters Were Up for the Challenge!
Updated March 10, 2023
Hatters everywhere were asked: Are you up for the Challenge? And are you up for making a big impact?
They responded with a resounding YES.
Stetson's 2023 Giving Challenge, March 8-9, was a 36-hour "giving celebration." And it was a huge success — surpassing its goal of 500 donors and raising more than $190,000. There were at least 526 donors. For the latest tallies, go here.
The Giving Challenge was designed to be an interactive, rewarding and creative way to engage students, alumni, parents and friends to give back in a wholly collective effort. Plus, donors were able to decide where their gifts go to make pinpoint impact.
The campaign was established to raise money for current Hatters in all areas of the university — scholarship support, fundraising for unique programs, replenishing the Hatter Pantry and much more. Donors decided which specific areas to support by choosing their favorite fund.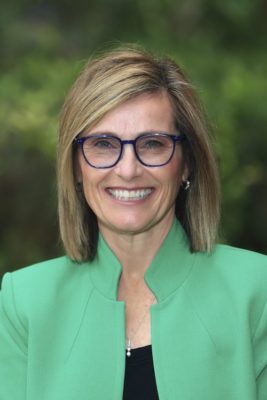 "Thank you to everyone who participated in Stetson University's Giving Challenge!" said Krista Bofill, MEd, Executive Vice President and Vice President of Development and Alumni Engagement. "We exceeded our goal of 500 donors and unlocked our overall $15,000 challenge gift from the Williams Company, bringing total fundraising over $190,000! We are grateful for the entire Hatter community for stepping up to #TipYourHat4Stetson."
Bofill's parting words: "We'll see you next year, Hatters!"