Stetson Showcase: A Conversation with Grady Ballenger, PhD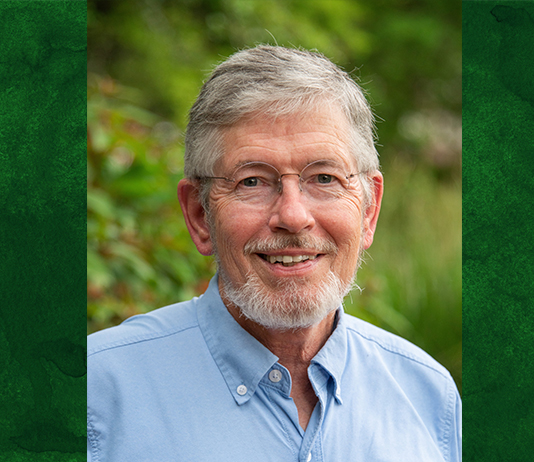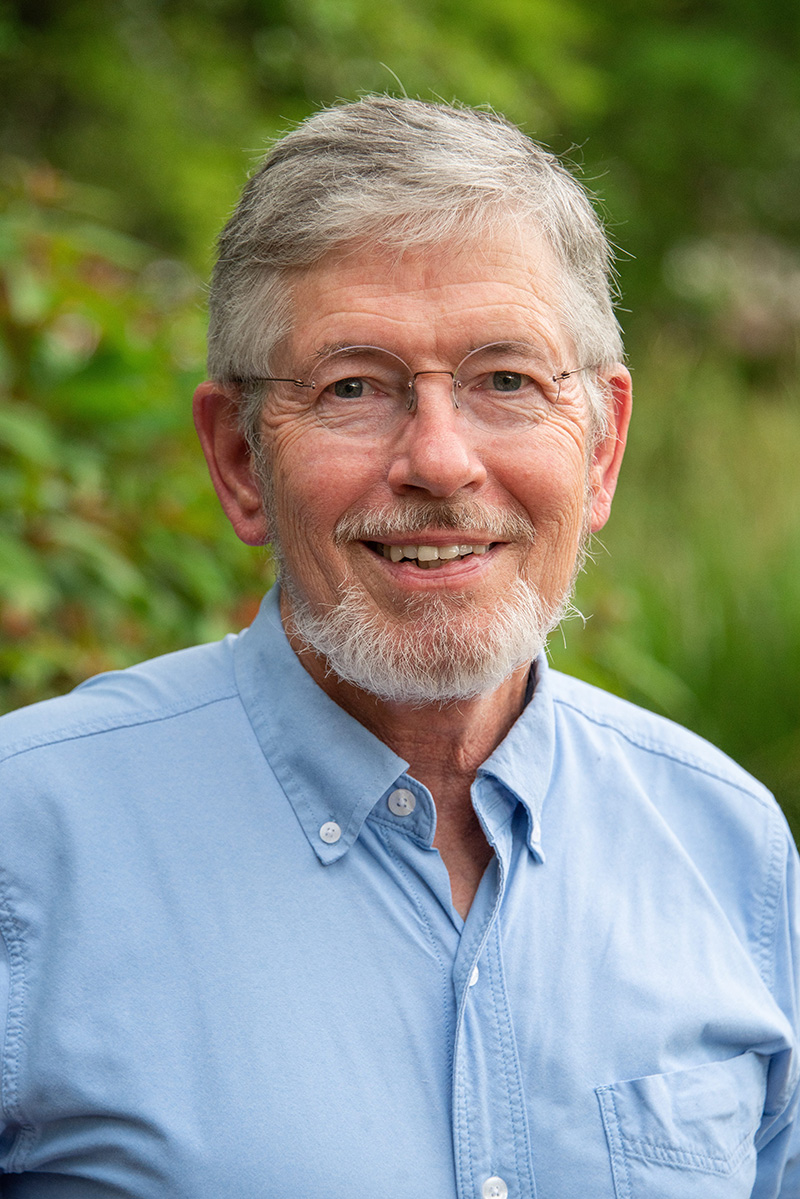 Grady Ballenger, PhD, professor emeritus of English and former dean of the College of Arts & Sciences, contributed significantly to the development of undergraduate research and creative at the College of Arts and Sciences.
He kindly met with Shadia Muñoz Najar, '23, political science and economics major on March 20 to discuss the Grady Ballenger Lecture Series [link: https://blog.stetson.edu/faculty-engagement/grady-ballenger-series/] as well as the Stetson Showcase, a day where academic excellence is celebrated.
During an interview, Ballenger explained that the Ballenger Series was not his idea. It all began when Stetson was establishing a day to showcase undergraduate work — research and creative activity.
The College Advisory Board surprised Grady with an announcement that they were creating a fund to support an annual lecture to celebrate scholarly work and in recognition of his commitment to student research and creativity.
The lecture was published as The Grady Ballenger Lecture.
Ballenger warmly recalls how he was slightly embarrassed when the lecture was first announced, mainly because many colleagues would ask him what he was lecturing on.
Each time, he would explain that the name of the lecture series was simply a show of appreciation and he was not the person lecturing. He was grateful, however, for the support of undergraduate research and creativity in the College.
He also reminisced about his first interview at Stetson when he applied for the dean's position at the College of Arts and Sciences and highlighted how impressed he was with the commitment of faculty and students to undergraduate research.
His hope as dean was to help revise the curriculum and make it more distinctive while highlighting the importance of undergraduate research and senior projects. Ballenger and his colleagues were able to collaboratively transform the curriculum and draw their colleagues in music and business into a common plan for General Education, and establish a capstone requirement.
This work continues to be a strong point for the Stetson Showcase, which has been broadened to celebrate research and creative endeavor at every level leading up to the capstone experience.
Ballenger also shared some of the initial thought processes behind the creation of the day.
"On that day, someone who could validate the work of our undergraduates could not only celebrate with them, but could also carry the message out to graduate and professional programs that we had some very strong students that they should be interested in for graduate and professional school admission," said Ballenger.
Stetson's tradition of showcasing student work has been a source of pride for the university, especially since students who have presented at Showcase have been admitted to some of the nation's top graduate and professional schools.
On Tuesday, April 11, Stetson University's Showcase celebrates 25 years of academic excellence.
Faculty committees, led by Kevin Riggs (Physics) and Kimberly Reiter (History), have continued to develop the program.

Over the years, the program has hosted a distinguished set of speakers since Grady Ballenger's name was attached to the annual lecture series.

Ballenger is particularly proud of a recent success story by a Stetson student who won an honorary Tony Award for providing an important service to the Broadway community during the COVID-19 pandemic.

This student, Michael Galvez,  presented his ambitious play, "Starfall," at Showcase, which involved video and other complex elements. 
In the future, Ballenger hopes to see wider participation in Showcase, with more students, faculty, and staff paying attention to and celebrating the achievements of their peers and colleagues.
He believes that undergraduate research and creativity are at the heart of a great Stetson undergraduate education.
He also hopes to see more distinguished alumni return to provide lectures and perhaps, a collection of essays from the most accomplished graduates.
Ballenger's work emphasizes the importance of high impact experiences for undergraduates to help them gain confidence in their skills as thinkers, researchers, creative artists, writers, revisers, speakers, and presenters.
These experiences are valuable to them in whatever careers or further study they wish to pursue.
Although retired from Stetson, Grady Ballenger, PhD, is far from being retired from his love for helping others and is busy serving the broader community.
And the Grady Ballenger Lecture Series lives on.
-Shadia Muñoz Najar, '23, political science and economics major