Stetson to Honor More Than 1,100 Graduates During Spring Commencement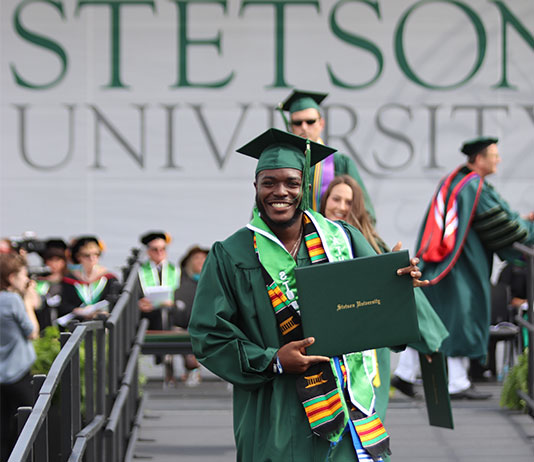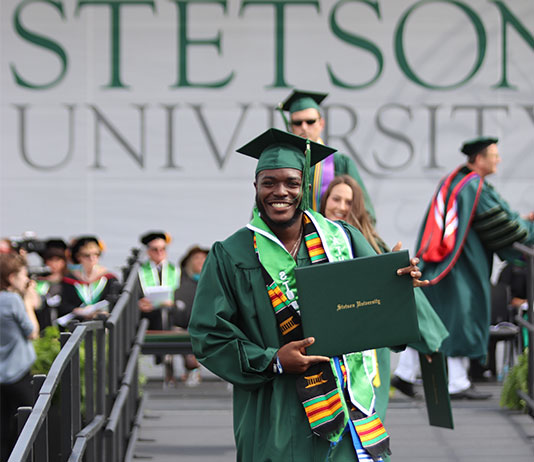 Stetson University will award degrees to an estimated 1,149 students during four Spring 2023 Commencement ceremonies from May 5 to May 13 in DeLand and at the College of Law in Gulfport.
In DeLand, Stetson will confer master's degrees on 164 graduate students in the College of Arts and Sciences and the School of Business Administration on Friday, May 5, at 7 p.m., rain or shine, in Spec Martin Memorial Stadium at 260 E. Euclid Ave.
Bachelor's degrees will be awarded to 695 undergraduates in two ceremonies in Spec Martin Stadium on Saturday, May 6. Undergraduates from the College of Arts and Sciences will be honored at 9 a.m. Undergraduates from the School of Business Administration and the School of Music will be honored at 7 p.m.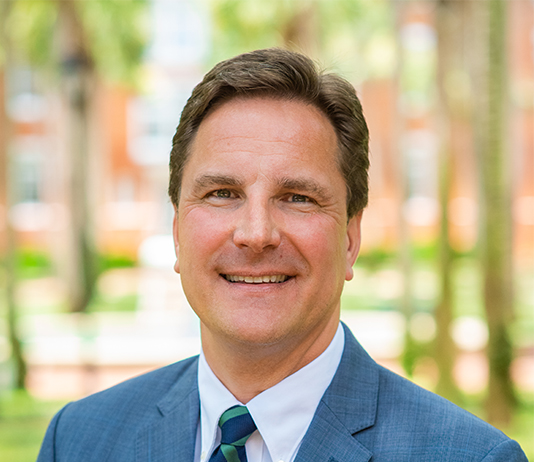 In Gulfport, 302 College of Law students will receive their degrees on Saturday, May 13, at 8:30 a.m. in Plaza Mayor on the campus. 
"We are so proud of our Class of 2023," said Stetson University President Christopher F. Roellke, PhD. "Their hard work, persistence and sacrifice have brought them to this special day. They leave not only with an excellent education but also with the passion, dreams and values that will enable them to thrive in life and find their purpose."
For the DeLand Commencement ceremonies, Stetson has a long tradition of selecting students from the graduating class to serve as keynote speakers, which is considered a great honor.
This year's speakers at the graduate ceremony will be Desiree Ascevich, earning a Master of Fine Arts in Creative Writing, and Haley Fust, graduating with a Master of Business Administration.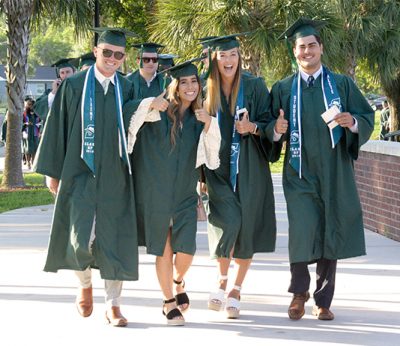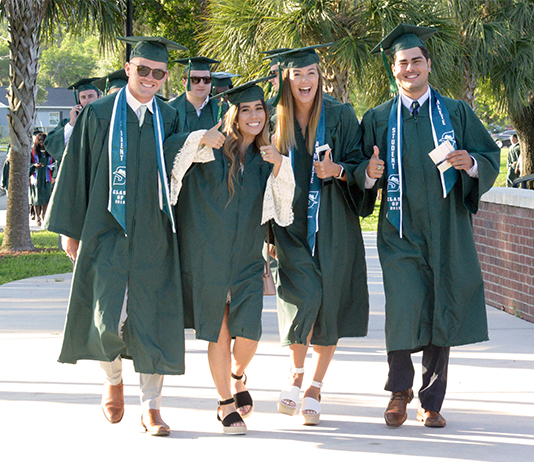 The undergraduate speakers on Saturday will be Presley Fiore, graduating summa cum laude with a Bachelor of Music Education; Janie Grace Wang, graduating magna cum laude with a Bachelor of Sciences in health sciences; and Amanda Woodley, graduating with a Bachelor of Business Administration and a double major in professional sales and business administration.
Tickets are required for the 137th annual Commencement ceremonies in DeLand and are provided to guests of graduating students at no charge. The ceremonies will be live streamed through Stetson Broadcast Productions. For more information, visit the Spring 2023 Commencement website.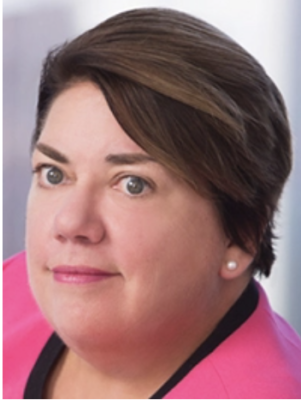 At the College of Law Commencement in Gulfport, the speaker will be attorney Leslie Caldwell, a former assistant attorney general for the Justice Department's Criminal Division under President Obama. She also led the Justice Department's complex investigation of Enron, the Houston-based energy company that collapsed amid accounting fraud, which resulted in the convictions of 30 people, including top executives.
For more information about the Gulfport ceremony, visit the College of Law Spring 2023 Commencement website.
-Stetson Today