Students, Alumni Give Back During Wills for Warriors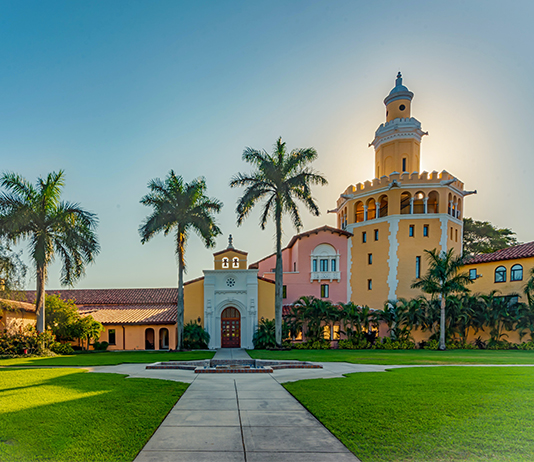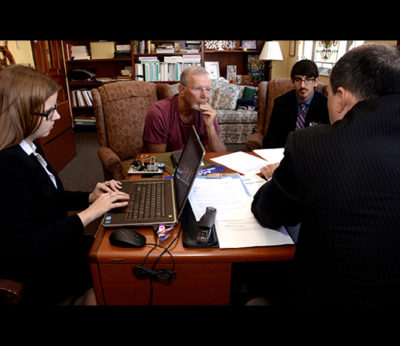 For the first time since before the Covid-19 pandemic, Stetson Law invited elder veterans to campus for assistance creating simple wills and other important documents.
The free, confidential Wills for Warriors program is available to U.S. military veterans over 60 and their spouses. The event brought seven local attorneys and 13 student volunteers to Stetson Law's Center for Excellence in Elder Law for a day of pro bono legal work.
In all, they helped 12 people – eight veterans and four spouses – in creating simple wills and advance directives.
Giving back through volunteering & mentorship
Alumna Jenna Jordan, who participated in the program over all three years as a student at Stetson Law, said taking part in Wills for Warriors as a 1L was her first experience in a real-life client-attorney setting. It's a fond memory for her, she said, one that solidified her decision to go into elder law.
Participating as a volunteer practitioner this time, she let the students work through the process with the clients. "As an attorney participating in this event, I tried to take a back seat and let the students ask the clients the questions, and only fill in where needed to provide the legal advice," she said. "I also took the time to explain to the students why I asked certain questions along the way. I wanted to make sure this was a learning experience for the students as much as it had been for me."
Making a difference through hands-on experience
To Stetson Law student Victoria Benson, it was an incredible opportunity to help veterans from the local community – and a unique way to have an impact.
"It's not every day students have the opportunity to put pen to paper and show the skills we've learned during law school, but Wills for Warriors allowed us to do just that while also giving back," Benson said. "It was so rewarding to use our skills to benefit our local veterans who have given so much, and hearing the relief we granted them was extremely motivating."
She added that she would encourage any law student to participate in the program.
The 12 other 2023 student volunteers were Lauren Armstrong, Brenton Avery, Mason Bo, Sophia Bond, Sierra Fackler, Brianna Faenza, Erin Hinsberg, Meagan Lynch, Lisa Mueller, Rachel Propper, Richard Shockley and Natalie Taylor.
Serving those who have served
Now elder law attorneys, the Stetson Law alumni who returned to assist veterans during Wills for Warriors say they are all too familiar with what can happen when someone goes without critical documents – and the thought of a veteran not having access to legal services is particularly heartbreaking.
"As a practicing elder law attorney, I see what can happen when someone doesn't have an estate plan or when it's done incorrectly, and participating in events like this can really make a difference to veterans and to their families one estate plan at a time," Jordan said.
Through lending a small amount of time and expertise, they can give aging and elder veterans peace of mind by assisting them as they review, plan and complete their advance directive as well as estate legacy planning such as a health care surrogate designation, a living will designation and a simple last will and testament.
"Warriors have given, served and sacrificed so much, with many if not most having extremely modest but no less meaningful lives and legacies," said alumnus Slade Dukes. Each of those lives and legacies are so deserving, and it is great that we can be part of a program that gives back, easing their concerns about understanding and completing necessary and appropriate advance directive and estate legacy planning documents.
Learn more about Stetson Law's Center for Excellence in Elder Law.
– Kate Bradshaw
[email protected] | 727-430-1580