Meet The New Campus Catholic Minister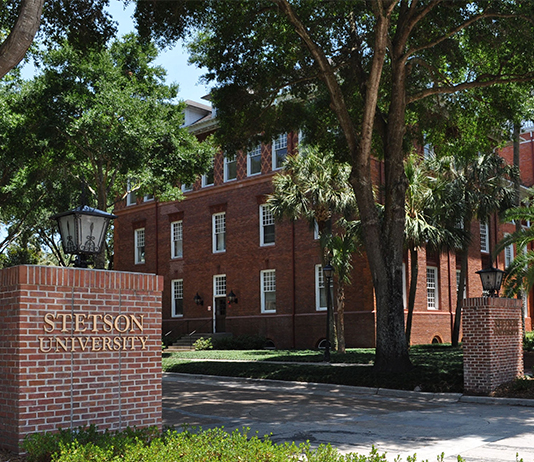 Roberto Garcia joined Stetson University in April as the new Campus Catholic Minister.
The role is a part-time, donor-funded position at Stetson in partnership with the Archdiocese of Orlando.
Garcia will serve as part of the Religious and Spiritual Life team. He will work directly with the Catholic Campus Ministry student organization on campus.
With a Bachelor of Science in Chemistry from InterAmerican University in Puerto Rico and a Certificate in Theology and Ministry from Loyola New Orleans, Garcia has been very involved with the John XXIII movement for more than 20 years in the archdioceses of Miami and Orlando, coordinating retreat activities and the formation of classes.
Garcia met with students, staff and other Stetson community members — all of whom agreed that he was the right person for this position on campus.
"He has already been a delight to have on the team," said Rev. Elizabeth Fogle-Miller, University Chaplain. "He is a good planner and the students have shared that he is a good listener."
-Alicia Scott