U.S. News Ranks Stetson Law No. 1 in Advocacy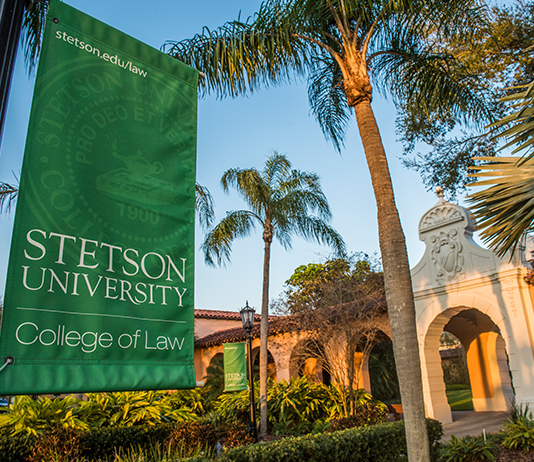 The annual U.S. News & World Report results have been announced for 2024.
This year, the publication has once again ranked Stetson Law the No. 1 law school for Trial Advocacy and the No. 3 destination for Legal Writing. Stetson is the only law school to consistently rank among the top schools in the nation in both Advocacy and Legal Writing year after year. Stetson Law's Dispute Resolution rank continues its upward trajectory, climbing from No. 72 in 2021 to No. 18 in 2024 – a truly impressive increase. These three programs showcase Stetson Law's commitment to rigorous and holistic training.
The College of Law's overall ranking also climbed nearly 30 spots to No. 84 from its 2023 ranking of 111. This year, the rankings were redesigned to place more emphasis on successful student outcomes, and they now better reflect Stetson's continued dedication to producing practice-ready legal professionals. Stetson Law is now proudly within the top 100 law schools in the U.S.
Community-wide collaboration
From championship-winning competition performance to advocating for the community through pro bono work, students have gone above and beyond as advocates. Faculty have inspired them to dig deeper into the true meaning of advocacy while helping connect students with real-life experience. Across numerous departments, the staff strives to support student and faculty achievement as well as the prestigious national and international competitions and conferences the College of Law hosts.
Alumni have been ardent supporters of advocacy at Stetson Law in countless ways, from coaching competition teams to giving generously so that Stetson Law can build upon its legacy as the top law school for trial advocacy through the Advocacy Institute, which will open its doors later this year. The innovative facility will help Stetson Law remain a trial advocacy leader in perpetuity – and will help the College of Law grow its reputation as a leading U.S. law school.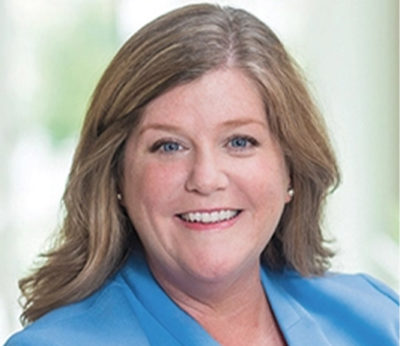 "Preparing our students to be competent and professional advocates after graduation is our primary goal," said Law Professor Elizabeth Boals, Director of Stetson Law's Center for Excellence in Advocacy. "That objective requires us to focus on the students' advocacy education by selecting excellent professors and competition team coaches; offering an array of advocacy courses that allow students to hone their skills; and by connecting students with alumni and practitioners that support their career development. The entire school is behind this mission. We are proud because we are Stetson."
Stetson Law's celebrated Legal Writing program remaining at No. 3 reflects a passionate commitment to bettering our understanding of legal communication, which is something that is fundamental to the study, practice, and evolution of American jurisprudence. Through proven methods of improving legal communication skills, thoughtful analysis of emerging issues related to the field, cutting-edge scholarship, and innovative programming, Stetson Law is driven to lead the way in this critical area.
"Being a national leader in trial advocacy and legal writing is about more than accolades and trophies – it represents our commitment to the legal profession and its critical role in promoting justice for all," said Stetson Law Interim Dean Theresa Pulley Radwan. "We congratulate every member of the Stetson Law community for remaining committed to educating ethical professionals who will leave our campuses with the legal acumen, real-world skills, and empathy they need to succeed as Stetson Lawyers."
A bright future for Stetson Law
With thoughtful planning and execution, Stetson Law will continue to make long-term investments that will further elevate our national reputation in all areas.
These include investments in our enrollment strategy, Academic Successand Bar Preparation that starts with 1L students, career services, and student support that aim to educate ethical professionals who will leave our campuses with the legal acumen, real-world skills, and empathy they need to succeed as Stetson Lawyers.
Stetson Law invites students to hone their legal knowledge and skills through the lens of their choosing – all while making lifelong connections with leaders in their chosen area of practice.
Through centers and institutes led by globally and nationally renowned faculty, the College of Law offers students practical experience and opportunities to have a direct impact on the issues about which they are most passionate. In addition to the Center for Excellence in Advocacy, these include: The Center for Excellence in Elder Law, The Center for Excellence in Higher Education Law and Policy, The Institute for the Advancement of Legal Communication, The Institute for Biodiversity Law and Policy, The Institute for Caribbean Law and Policy, and The Veterans Law Institute.
Learn more at Stetson.edu/law.
-Media contact: Kate Bradshaw
[email protected] | 727-430-1580