Double Hatter Selected for Prestigious SCOTUS Fellowship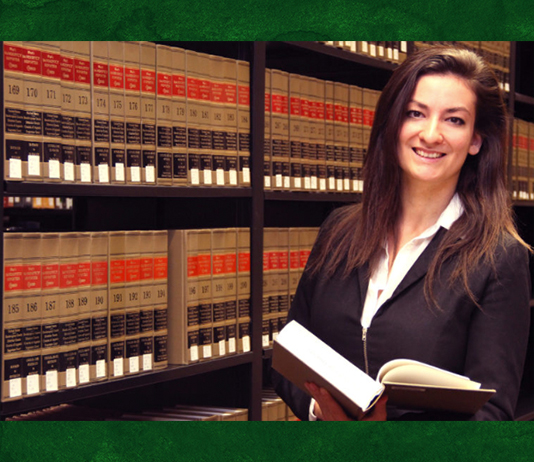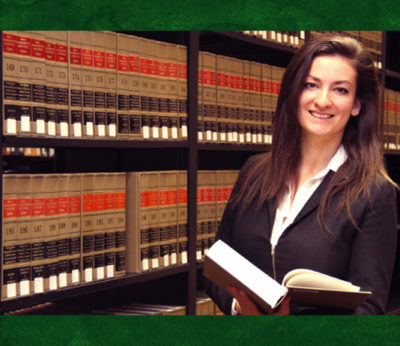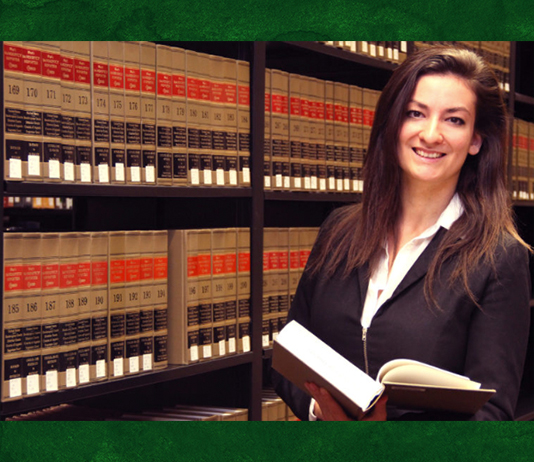 A Stetson "Double Hatter" – that is, a graduate of both Stetson University and Stetson Law – is one of four individuals chosen for a prestigious U.S. Supreme Court fellowship.
Viviana Vasiu B.A. '15, J.D. '18, has been assigned to the United States Sentencing Commission, which sets sentencing policies and practices for the federal courts. Her yearlong term begins in September of this year – and it's a perfect fit.
"I have been passionate about the United States Sentencing Commission and the U.S. sentencing guidelines since my first semester in law school," she said. "To me, the sentencing guidelines represent the most important math because it involves the math of life and liberty."
Prior to starting her term, she served as a clerk for the Honorable Gregory H. Woods in the United States District Court for the Southern District of New York. She has also clerked for another Double Hatter, the Honorable Anthony E. Porcelli B.A. '93, J.D. '98 of the United States District Court for the Middle District of Florida and participated in the Attorney General's Honors Program at the U.S. Department of Justice, where she was a Trial Attorney in the Money Laundering and Asset Recovery Section of the Criminal Division.
Vibrant student, promising career
As a child in Romania, Vasiu had been fascinated with the comparative law books her parents kept in their library. Her curiosity with legal history and the law's relationship to other disciplines inspired her to study law in the U.S., where she emigrated to in 2011. She first majored in paralegal studies in San Diego, but was recruited by several universities, including Stetson, due to her being president of her school's Phi Theta Kappa Society.
With its warm weather, tight-knit campus community, and curriculum offerings, Stetson won Vasiu over. During her time at Stetson, Vasiu was a dynamic student fascinated by case law and the written word. She became a star student on the DeLand campus, where she wrote and served as editor of the college's Vision and Stetson magazines.
She earned her B.A., summa cum laude, before pursuing her law degree at Stetson Law in Gulfport, where she served as editor-in-chief of the Stetson Law Review, was a star moot court competitor, and had five scholarly articles published, some of them in highly regarded journals.
She has written on various aspects of criminal law such as white collar crime and juvenile law, as well as the intersection of law with other disciplines, such as poetry, which she was inspired to pursue after taking Professor Kristen Adams' class, Law Through the Lens of Poetry. She even began analyzing and writing legal fiction inspired by her studies and experience as a woman in the legal profession. She earned the American Law Institute CLE Scholarship and Leadership Award and participated in the Honors Program.
As a 3L, she also coauthored a book review on white collar crime with Professor of Law Ellen S. Podgor, whom Vasiu considers a key mentor.
She earned her J.D., magna cum laude, from Stetson Law in 2018.
"I want to challenge myself and break down barriers for myself, for other women, and for anyone who needs inspiration," Vasiu said at the time. "Stetson taught me what's possible, and how to push for what you want when it gets hard. You have to show that you believe in yourself and show others why they should believe in you."
Podgor said Vasiu's upcoming role as a Supreme Court fellow are a great fit for someone with so much passion and drive.
"It is wonderful to see Viviana selected for this prestigious Supreme Court fellowship," said Law Professor Ellen Podgor. "Her unique story of coming to the United States, excelling as a Double Hatter at Stetson, being editor-in-chief of the law review, successfully completing two federal clerkships, and being a part of the Department of Justice Honor's Program, serves as an inspiration to us all."
A year in the nation's capital
The Supreme Court Fellows Program launched in 1973 with the aim of inviting recent law school graduates, doctoral degree holders, and mid-career professionals to grow their experience within the federal judiciary. Each of the four fellows was selected by the Supreme Court Fellows Commission, a panel comprising individuals appointed by Chief Justice John Roberts.
The four fellow appointed to work in Washington, D.C. at the Supreme Court of the United States, Administrative Office of the U.S. Courts, the Federal Judicial Center, or the U.S. Sentencing Commission. In addition to the practical experience they gain through taking part in policy development and judicial administration, they are also to research and write and present a publishable scholarly work relevant to their fellowship experience.
They will also have the opportunity to observe the Supreme Court's oral argument and non-argument sessions from the gallery, attend events, and network with others in their field.
To passionate, dedicated professionals like Vasiu, the program has the potential to lead to lifelong bonds over the shared desire to serve the U.S. justice system.
Media contact: Kate Bradshaw
[email protected] | 727-430-1580