Rev. Todd F. Campbell Jr. to Lead Religious and Spiritual Life at Stetson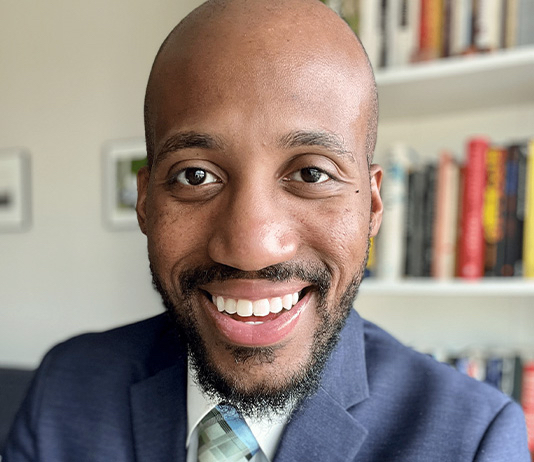 Rev. Todd F. Campbell Jr. is joining Stetson University in August as the University Chaplain and director of Religious and Spiritual Life. He will arrive on campus after most recently serving as associate chaplain for Christian and Interfaith Life at Carleton College in Northfield, Minnesota.
The University Chaplain and director of Religious and Spiritual Life is a new position that will lead a reorganized and reinvigorated area at Stetson. Campbell will supervise the Hillel program director, the donor-funded Catholic Campus Minister and the grant-funded AmeriCorp Vista for Interfaith Dialogue and Engagement.
"I am excited to come alongside folks of this beautiful community to create a chaplaincy that serves every Hatter, no matter who they are or where they come from," Campbell said. "I look forward to getting to know the people that make up Stetson and caring for all who step onto campus and call it home."
A national search chaired by Larry Correll-Hughes, PhD, associate vice president of Campus Life and Student Success, yielded a diverse and experienced candidate pool in which Campbell quickly rose to the top.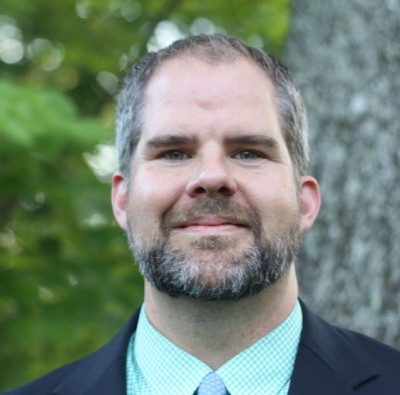 "Ensuring that we provide support for spiritual development, care and support for all of our students at Stetson is of critical importance to the belonging, wellbeing and success of our students," commented Correll-Hughes. "It was clear from the first conversation that Rev. Campbell has the ability to uniquely serve our community as a multifaith University Chaplain in a profound and transformative way in the coming years."
The search committee, comprised of faculty, staff, students and alumni, included Rev. Beth Fogle-Miller '79; Rev. Dr. Jamie Lynn Haskins '06; Mallory Holland '24; Charlotte Holley '26; Jill Arlaud Holmes; Carmen Johnson, Esq.; Rev. Harland Merriam '72; Rev. Jim Merritt, PhD '88; Anh Nguyen '22; Carmen Palmer, PhD; and John Tichenor, PhD.
The committee's consensus: "Todd has deep experience, a big heart and a solid understanding of the work of a university chaplain."
'Stetson Is Blessed'
Rev. Carolyn Fure-Slocum, College Chaplain at Carleton College, lauded the past work of Campbell.
"Stetson is blessed to get a chaplain of Todd's wisdom, energy, openness, commitment and faithfulness," Fure-Slocum said. "His insight and understanding impressively welcomes the many theological, political and social perspectives on a college campus as he counseled and created dialogue among students of all backgrounds. I know I am not alone in my deep gratitude for all that Todd has done here at Carleton, and our community wishes him and Stetson all the best."
Stetson student leader Matthew Stefanovic '24 also shared enthusiasm about the selection, noting, "Rev. Campbell shows a willingness to meet students where they are as individuals and partner with them on their spiritual walks. He demonstrates a level of approachability, vision and involvement that we feel best encompasses the values of Stetson."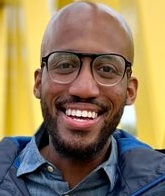 Campbell is an ordained Baptist minister (Northern Baptist Convention of America). He earned his Bachelor of Arts in Religion with a concentration in African/African American Studies from Carleton College. As an undergraduate student, he was a part of the Chaplain's Associate, Black Student Alliance, choir, interfaith dialogue initiatives, spiritual formation programs and community engagement. He received his Master of Divinity from Duke Divinity School, where his focus was Baptist studies, pastoral care and homiletics. During his time at Duke University, he served as a graduate assistant in the Center for Multicultural Affairs. Campbell has served as an hospital chaplain, interim pastor and on the leadership teams for multiple churches within the United Methodist and Baptist traditions.
A virtual Meet the Chaplain session is being planned for September, with more details expected soon.
Interested in supporting students through the work of Rev. Campbell and Religious and Spiritual Life? If so, please contact Amy Gipson at [email protected] or scroll down to the Chaplain Endowment Fund here.