Stetson History: Did You Know?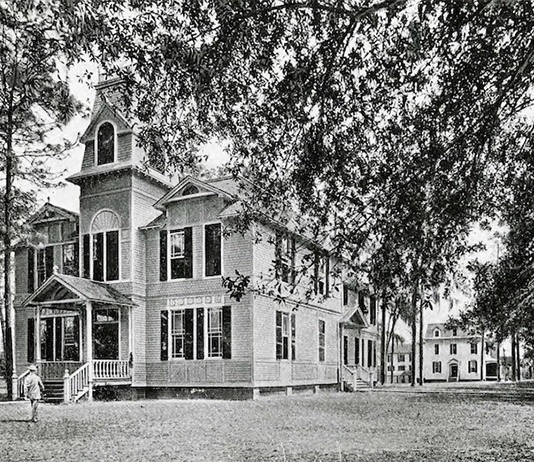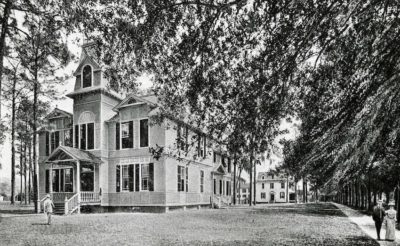 Editor's note: For comprehensive information about the history of Stetson University, go here.
Did you know? Really, did you know? Here's a brief collection of miscellaneous facts through the decades that might surprise you:
1880s
1887: The Stetson Reporter, Florida's first college newspaper, is published for the first time.
1890s
1894: Stetson played its first football game — an intramural game — in front of hundreds of spectators.
1900s
1905: Stetson University College of Law becomes the first law school in Florida to admit women. Florida's first female lawyer graduated from the College of Law in 1908. Eight years earlier, the College of Law was founded, becoming Florida's first law school.
1910s
1913: Flagler Hall is renamed to honor railway magnate Henry M. Flagler. The building, constructed in 1902, was originally called Science Hall. Henry Flagler financed the building but required that the university keep his $60,000 gift a secret, fearing other institutions would ask him for money. Following his death in 1913, the three-story classroom structure received its now-familiar name.
1920s
1929: The Great Depression hit Stetson hard as it had other institutions nationwide. When John B. Stetson Jr., who followed in his parents' footsteps as a generous donor, could no longer be counted on for funding help, the university's finances fell on shaky ground. Nonetheless, his philanthropy, along with his family's, left an indelible mark of giving — as evidenced by the university's record-setting total of $52 million in fundraising for fiscal-year 2022.
1930s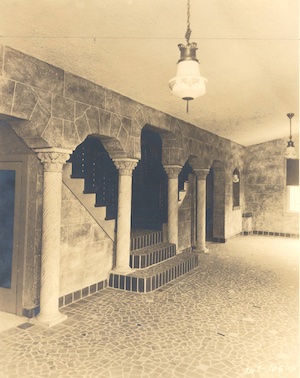 1930: Stover Theatre, built for the oldest collegiate theatrical company in the South, opened its doors. Originally called Assembly Hall, because Florida churchmen complained about the university's building of a "theatre," it was renamed Stover Theatre in 1938 to honor Stetson professor Irving Stover, PhD, who was head of the speech department from 1908 to 1964. He died in 1965 and was rumored to haunt the building.
1940s
1940: As the effects of World War II began to reach colleges across the country, Stetson's enrollment dropped from its highest-ever count to a mere 362 students in 1940. By the mid-1940s, however, a significant number of military veterans were enrolled as students, and in 1946 they constituted half of the student body — with enrollment reaching 2,554 in 1948, an all-time high at the time.
1950s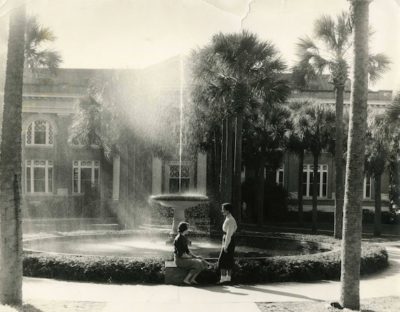 1951: The Holler Fountain was installed as the centerpiece of Stetson's Quadrangle, now known as Palm Court. The art deco-style fountain was built in Central Florida in 1937 and was featured in the Florida display at the 1939-1940 World's Fair in New York.
1960s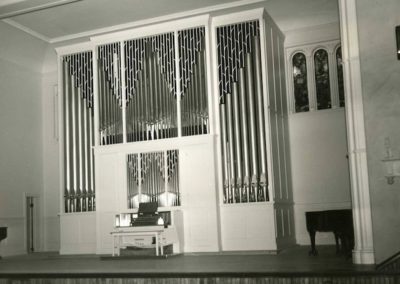 1961: The university purchases a massive Beckerath Organ for use in the Elizabeth Hall Chapel (now Lee Chapel). A total of 56 crates were shipped from Hamburg, Germany, to DeLand, where three men spent two months assembling the organ in place.
1970s
1971: Stetson University's Model U.S. Senate was founded by T. Wayne Bailey, PhD, a political science professor, and student John Fraser. It is the nation's oldest collegiate-level model Senate.
1980s
1982: Stetson becomes the first private college in Florida to host a chapter of Phi Beta Kappa, the nation's oldest honor society.
1990s
1995: After a long relationship, Stetson formally ends its affiliation with the Florida Baptist Convention.
2000s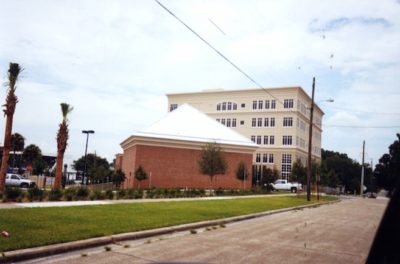 2003: The Eugene M. and Christine Lynn Business Center becomes the first building in Florida to be certified as a green building by the U.S. Green Building Council under its Leadership in Energy and Environmental Design (LEED) green building rating system.
2010s
2010: Stetson becomes a pet-friendly campus with the opening of its first pet-friendly residence hall.
2020s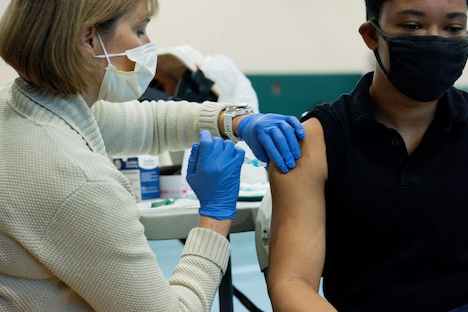 2020-2021: Amid the COVID-19 pandemic — Stetson's second pandemic in history — the university successfully maintains strict health protocols on campus.