Stetson's Class of 2027 Arrives With Excitement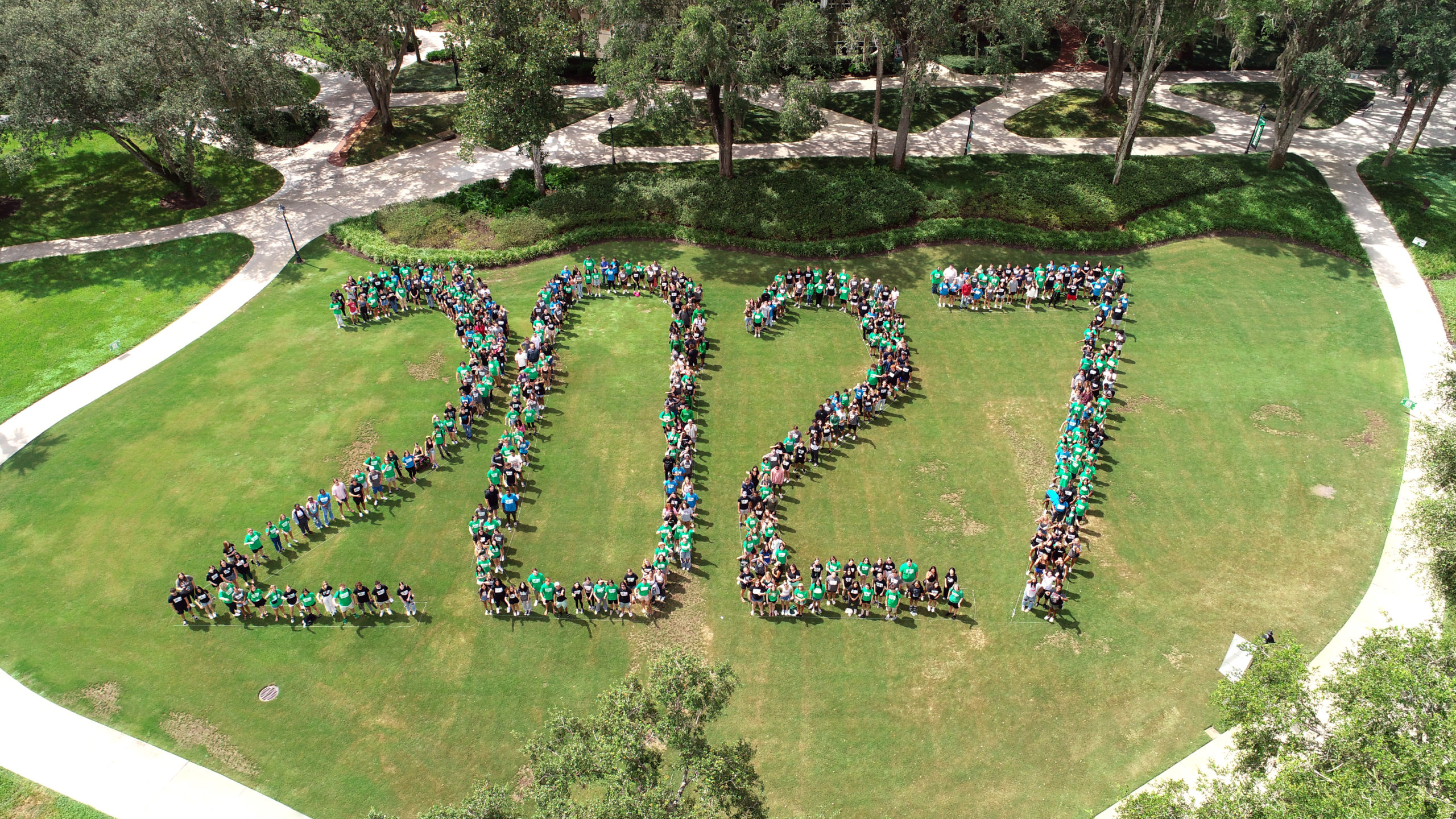 Stetson University brimmed with excitement on Move-In Day, Saturday, Aug. 19.
"Today is such an exciting day for our new students and their families," said Jeffery Gates, senior vice-president of Enrollment Management and Marketing. "Students are beginning their collegiate careers, and we couldn't be more excited to welcome them to Stetson University."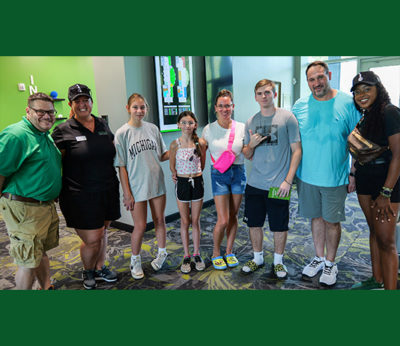 "I talked with families and students who were from our local communities and then those who traveled from Connecticut, Indiana, Illinois, Colorado, and along with Ghana and Brazil, among others. Hatter pride was abundant across the campus today."
Gates, along with Alexis Glenn and Shannon Greeley, co-directors of Recruitment and Admissions, welcomed new students and their families as they lined up using a drive-through check-in before 8 a.m. in Lynn Business Center parking lot.
Jessica Day, executive director of Residential Living and Learning, shared her enthusiasm about the welcoming atmosphere displayed by the Hatter community, which offered to lend a hand in helping the more than 1,100 students expected to check in over the three-day event.
Mohammed Shuriam Isaah, Abdullah Saheed and Derrick Doh, three of Stetson's newest Bonner scholars, arrived eager to see the university after the 15-hour flight from Accra, Ghana to Orlando.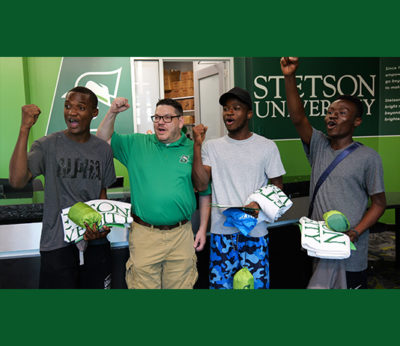 "A highlight for us was having the move-in team organize a shuttle to pick us up from the airport, bring us to school and everyone helping us with our bags," said Isaah.
"Our first experience at Stetson has been smooth, fun, and we are excited about meeting new friends and going to class."
Day shared how inspiring it is to see the Hatter spirit come to alive.
"There was a sea of smiling faces and excitement on Saturday from our returning Hatters, faculty and staff. The Hatter Nation has demonstrated a level of empathy and openness that reflects the university's commitment to fostering an environment where everyone feels valued and supported," Day commented. "It has been amazing to hear the buzz of excitement from many families this weekend who have shared amazing stories about how they have fell in love with Stetson and the Hatter magic that happens here."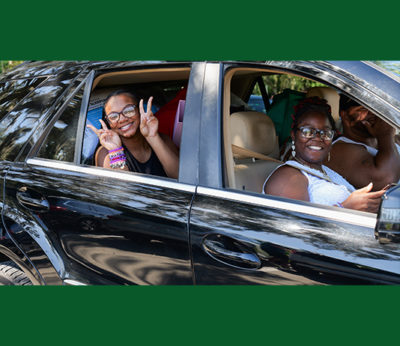 The Hatter football team helped families unpack vehicles and move luggage and other essential items into residential living and learning halls across campus.
Returning students were greeting one another with hugs and laughter.
"I am so happy to see my good friend Leonidus and being back on campus for this school year," said Brooke Dunn '26, a philosophy major.
Leonidus Gonzalez '24 returned the kind words: "I'm so glad to see Brooke and I am looking forward to going abroad to study English and Drama in the UK."
President Christopher F. Roellke, PhD, welcomed the new class of students. He looks forward to a vibrant campus community filled with relationship-rich experiences happening in and out of the classroom.
"The campus is buzzing with excitement and optimism today as we welcome the extraordinary Class of 2027, as well as new transfer students to Stetson. It is truly joyful to get to know these amazing students and their families and loved ones, as we commence the 2023-24 academic year," the president said.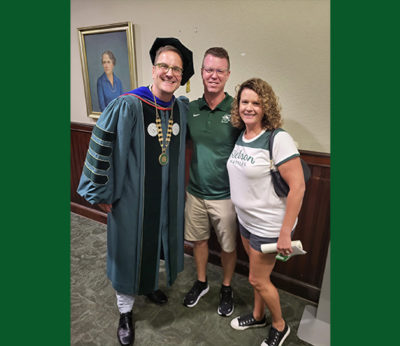 Roellke also was part of Sunday morning's (Aug. 20) Parent and Family College in Lee Chapel. It was an interactive presentation that provided a glimpse into the Stetson experience. Among others, featured speakers included John Downey, vice president of Campus Life and Student Success; Rina Tovar Arroyo, chief of Staff; Lynn Schoenberg, associate vice president of Campus Life and Student Success and dean of Students; Stacy Collins, executive director of Career and Academic Success; Liz Conner, director of Career and Academic Success; Candra Reid, senior director of Dining; Marie Destinvil, director of Residential Dining; Bob Matusick, interim director of Public Safety; Sara Smith-Paez, director of Domestic Violence, Sexual Assault and Stalking Prevention; Rev. Todd Campbell, university Chaplain and director of Religious and Spiritual Life; Day; and Roellke.
Roellke's parting message: "This year, Stetson celebrates the institution's 140th anniversary, and there is much to celebrate indeed! GO HATTERS."
Classes start on Thursday, Aug. 24.
-Alicia Scott