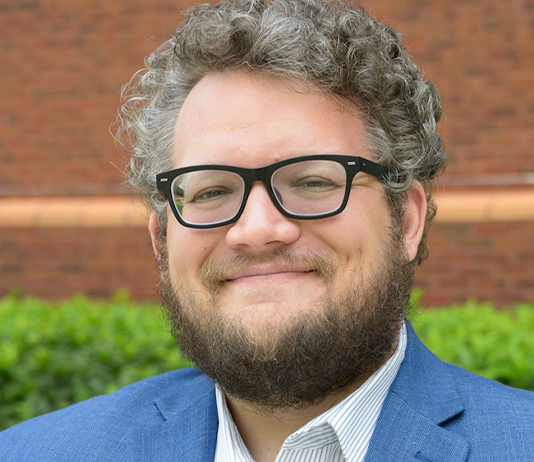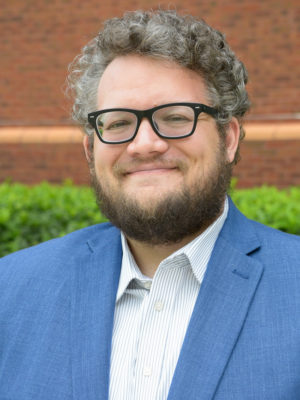 The way Steven Smallpage, PhD, sees things, the components are all in place to create a new legion of likeminded pre-law students on the DeLand campus.
And Smallpage not only believes the timing is right, he has also stepped up to help make it happen. As Stetson's Fall 2023 began, Smallpage, an associate professor of Political Science, was appointed director of the university's pre-law program.
His plan is to coordinate, connect and amplify.
"We have so many different facets of pre-law on campus here in DeLand — so many different quarters, different sectors. My job is to coordinate them," Smallpage said in late August. "I want to coordinate, to connect and to amplify the resources we have, and to solidify a community commitment to the precursors of a legal education."
Those different facets, even separately, are clearly impressive.
Phi Alpha Delta, the pre-law fraternity on campus, already serves to unite students, professors and legal advocates. Last year, Stetson's undergraduate mock trial team gained footing on the national stage with several successes in competitions. Meanwhile, a newly formed moot court team quickly gathered steam to win against well-established, top-rated teams from across the country. Those previous achievements have made Smallpage's job easier, he says. In addition, although Stetson doesn't currently offer a prelaw major or minor, a Pre-Law Advisory Committee helps to guide undergraduates toward the study of law and legal careers.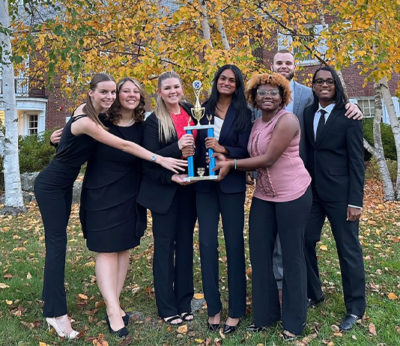 Not coincidentally, interest is strong: At last count, more than 460 undergraduate students at Stetson had indicated an interest in learning about law.
Smallpage sees potential in DeLand — and the potential for expanding connections to Stetson's campus in Gulfport, some 150 miles away, where the university's College of Law resides. The College of Law regularly sits at or near the top in national rankings for excellence. According to U.S. News & World Report's 2024 rankings, Stetson Law is the No. 1 law school for Trial Advocacy and No. 3 for Legal Writing. It's been that way year after year for more than two decades.
Further, Stetson Law's Dispute Resolution ranking has continued a sharp upward trajectory, climbing from No. 72 in 2021 to No. 18 in 2024. At the same time, the College of Law's overall ranking has climbed nearly 30 spots to No. 84 from its 2023 ranking of 111.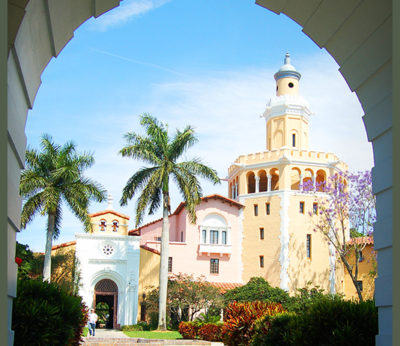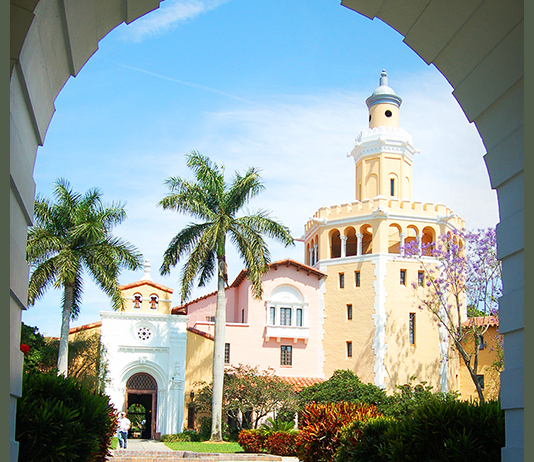 There are existing pathways from DeLand to Gulfport. For certain high-performing undergraduates from the College of Arts and Sciences and School of Business Administration, Stetson's Accelerated 3+3 Bachelor's/J.D. Program enables them to attend the College of Law before completion of a bachelor's degree. In addition, the 4+3 Direct Admissions Program allows undergraduate students studying at Stetson, as well as Stetson alumni, to gain admission to the College of Law based on certain academic credentials.
As he looks to the future, Smallpage says his job in DeLand is to "basically bring everything together."
"Stetson University is obviously more than just the DeLand campus. We have an excellent law school over there in Gulfport. And we have a lot of double Hatters. We have a lot of students that we send to Gulfport after they receive their transformative education here in DeLand," Smallpage said. "I want to build curricular and extracurricular bridges between the campuses."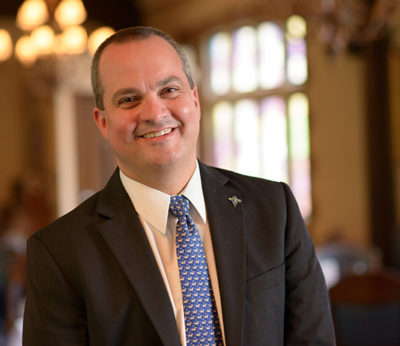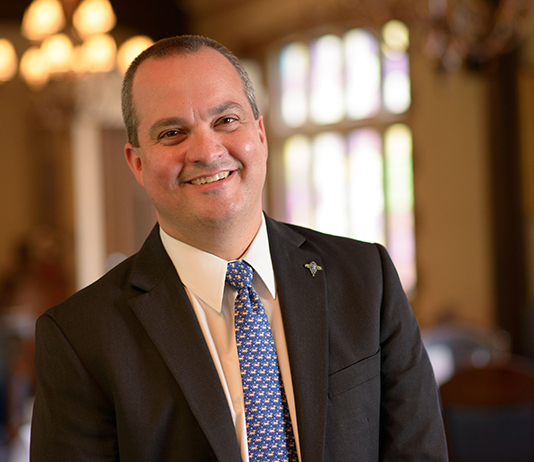 One eventual result could be mentorship opportunities, with College of Law students helping undergraduates in DeLand "see their future." Another result could involve DeLand students visiting the Gulfport campus.
Stetson College of Law Dean D. Benjamin Barros, who arrived in Gulfport earlier this year, points to the promise of enhanced entrepreneurship at his campus, along with broader global relevance and the possibilities of part-time distance learning for working professionals. Mostly, however, Barros is excited about working more closely with the Stetson campus in DeLand.
"I think there's tremendous potential for collaboration between the College of Law and legal programming at the undergraduate level [in DeLand]," Barron said. " … I think there is an awful lot of things that we can do here, and I would love for the College of Law to be an asset for everything in DeLand in terms of enrollment, in terms of education, in terms of programming and in terms of intellectual life. I really look forward to making this combined institution even better than it already is."
There are plenty of potential synergies, Smallpage agrees. For now, though, he will focus on identifying students in DeLand who are interested in law and then nurture their commitment.
"We're really trying to build a community of students who are interested in law," Smallpage concluded. "I want students to know that if they're interested in law, pre-law, if they're interested in law school, if they're just interested in it as an academic area of study, there is a community of likeminded, motivated, interested students."
-Michael Candelaria