Stetson University in the News: Aug. 31-Sept. 6, 2023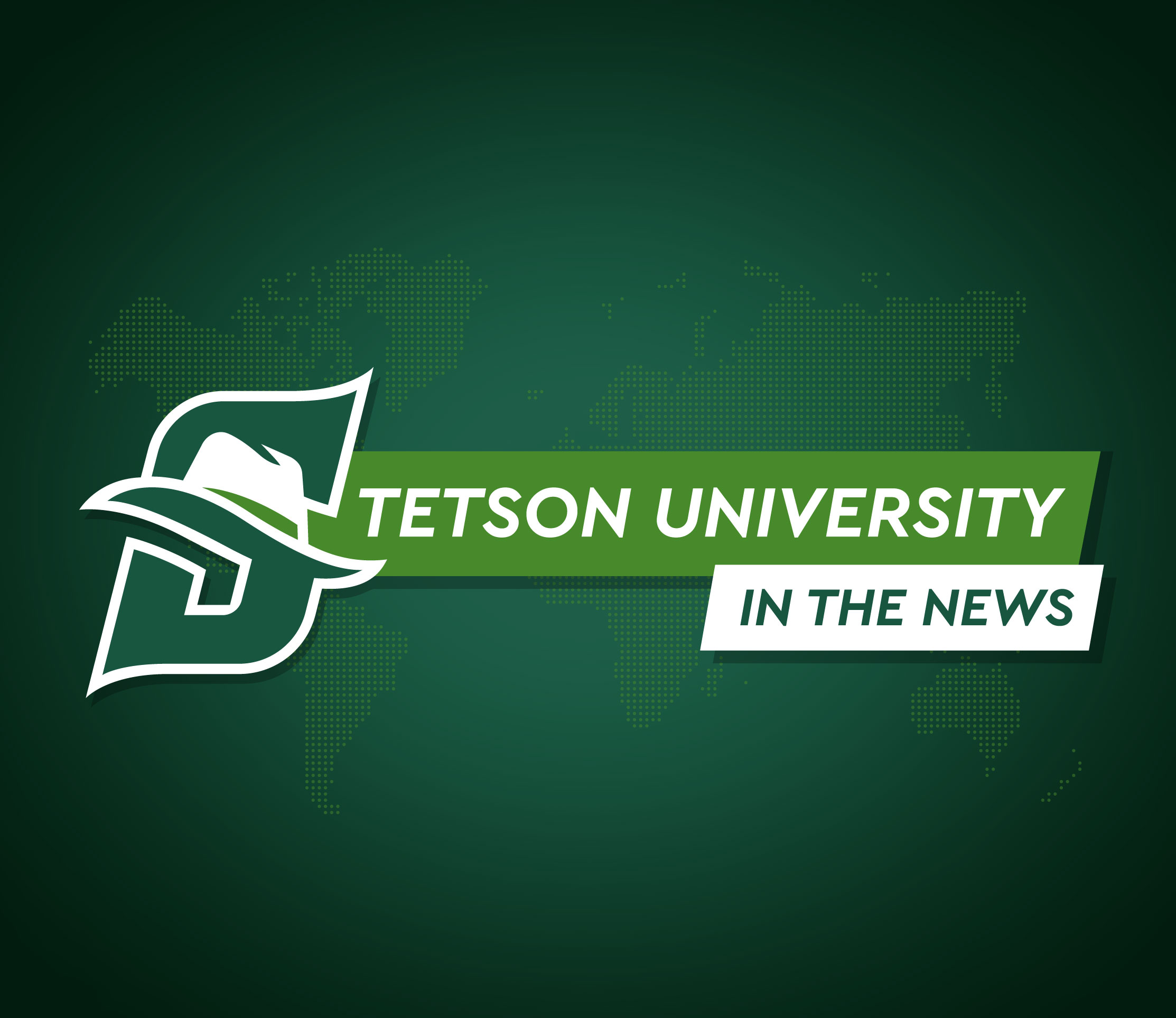 Top Stories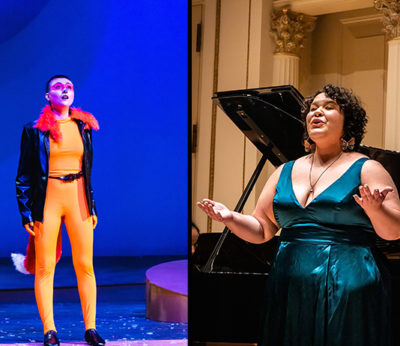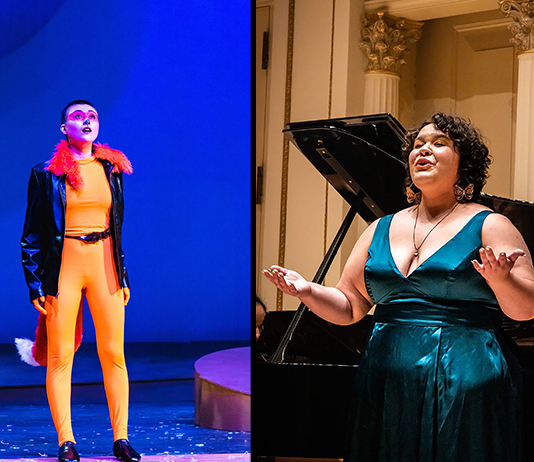 • OperaWire featured Stetson in the Sept. 4 post, "Opera Orlando Announces Apprenticeship Pilot Program in Collaboration with Stetson University." Stage of Life, Music Charts Magazine, My Silly Little Gang and more than 30 other media outlets featured Stetson in the Sept. 5 post, "Stetson University School of Music and Opera Orlando Launch New Apprenticeship Program."
• The Community Paper featured Ryan Rivas, publisher of Burrow Press and the coordinator of MFA Publishing at Stetson's MFA of the Americas creative writing program, in the Aug. 30 story, "From Kerouac to Mothman."
• The Associated Press, U.S. News & World Report, Mountain Media News, Kentucky Today, Heromag, the Intelligencer/Wheeling News-Register and more than 150 other media outlets quoted Peter Lake, professor of Law, Charles A. Dana chair and director, Center for Excellence in Higher Education Law and Policy, in the Sept. 5 story, "West Virginia University crisis looms as GOP leaders focus on economic development, jobs." In recent decades, institutions have increasingly taken a more business-focused approach centering on "return on investment," Lake said.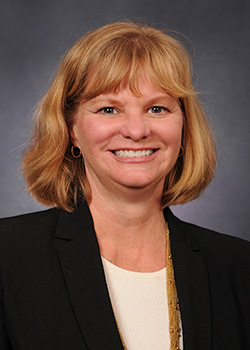 • Gulfshore Business quoted Jaclyn Lopez, assistant professor of Law, in the Sept. 1 story, "Conservation groups seeking to end decades of drilling in Big Cypress." "It's like Whac-A-Mole," Lopez said. "Even if this kind of goes away, 10 years from now the threat could be present again."
• Money Geek interviewed Valrie Chambers, PhD, associate professor of Accounting, for the Aug. 30 stories, "Expert Advice on Are Credit Card Rewards Taxable" and "Expert Tips on Finding the Best First-Time Credit Cards."
• Public radio station WJCT profiled Double Hatter and U.S. diplomat Bert Fish in a Sept. 2 broadcast.
Other Stories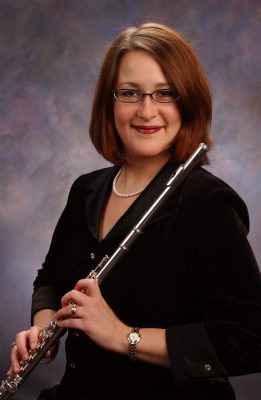 • Hometown News cited Tammara Phillips, DM, visiting assistant professor of Music, Flute, and Kristie Born, D. MA, Visiting Lecturer and pianist, in the Sept. 1 story, "Out & About."
• The website reimaginED cited Stetson Law in the Aug. 30 story, "Idalia making landfall today as a major hurricane, state's objections to AP black history course detailed, contract agreement, and more." The Tampa Bay Times cited Stetson Law in the Aug. 30 story, "Which Tampa Bay schools reopen tomorrow after Idalia? Here's what we know."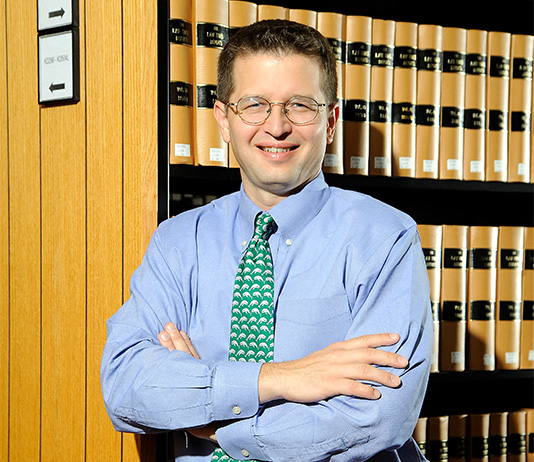 • Environmental Law Institute cited Royal C. Gardner, professor of Law and co-director of the Institute for Biodiversity Law and Policy, in the Sept. 1 post, "Unpacking the Revised WOTUS Rule."
• KRON-TV cited Stetson in the Sept. 1 broadcast segment, "Question of the Day: What College Do You Like to Represent and Why?"
• Tampa Bay Newswire cited Stetson in the Sept. 1 post, "The Straz Center holds Fourth Annual Performing Arts College and Career Fair."
• The blog Derek Maul: Words & Photographs for the Journey cited Stetson in the Sept. 1 post, "August 2023 in 31 Photos."
• National Cyber Security cited Stetson Law in the Sept. 2 story, "Committee to consider lawyer's cybersecurity responsibilities."
• Curious Mind Magazine cited Stetson in the Sept. 2 story, "The 12 Best Places to Live in Central Florida."
• HappeningNext cited Stetson in the Sept. 3 post, "Paranormal Museum Tours at the Haunted Antique Shop."
Alumni News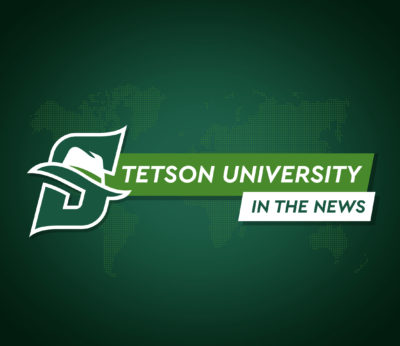 * One Place featured the Sept. 3 Touching Lives podcast, "In the Meantime" by alumnus James Merritt.
* Yahoo cited alumnus Brian Reif in the Aug. 31 story, "25 Countries with the Highest Internet Penetration Rates in 2023."
* HappeningNext cited alumnus Will Graebe in the Sept. 1 post, "Put Into Practice: Risk Management Tips for Your Law Firm – Wrightsville."
* Tampa Style profiled Law alumnus Keith M. Carter in the Sept. 1 story, "Keith M. Carter."